Reasons for Hope: COVID and the Coming Year A Special Town Hall Conversation
Bertha Coombs
(moderator), Health Care Correspondent, CNBC
Madeleine Albright
, Chair, Albright Stonebridge Group and Albright Capital Management; former US Secretary of State
Ian Bremmer
,
President, Eurasia Group and GZERO Media
Mark Suzman
,
CEO, Bill & Melinda Gates Foundation
Heidi Larson
,
Director, The Vaccine Confidence Project
Minouche Shafik
,
Director of London School of Economics & Political Science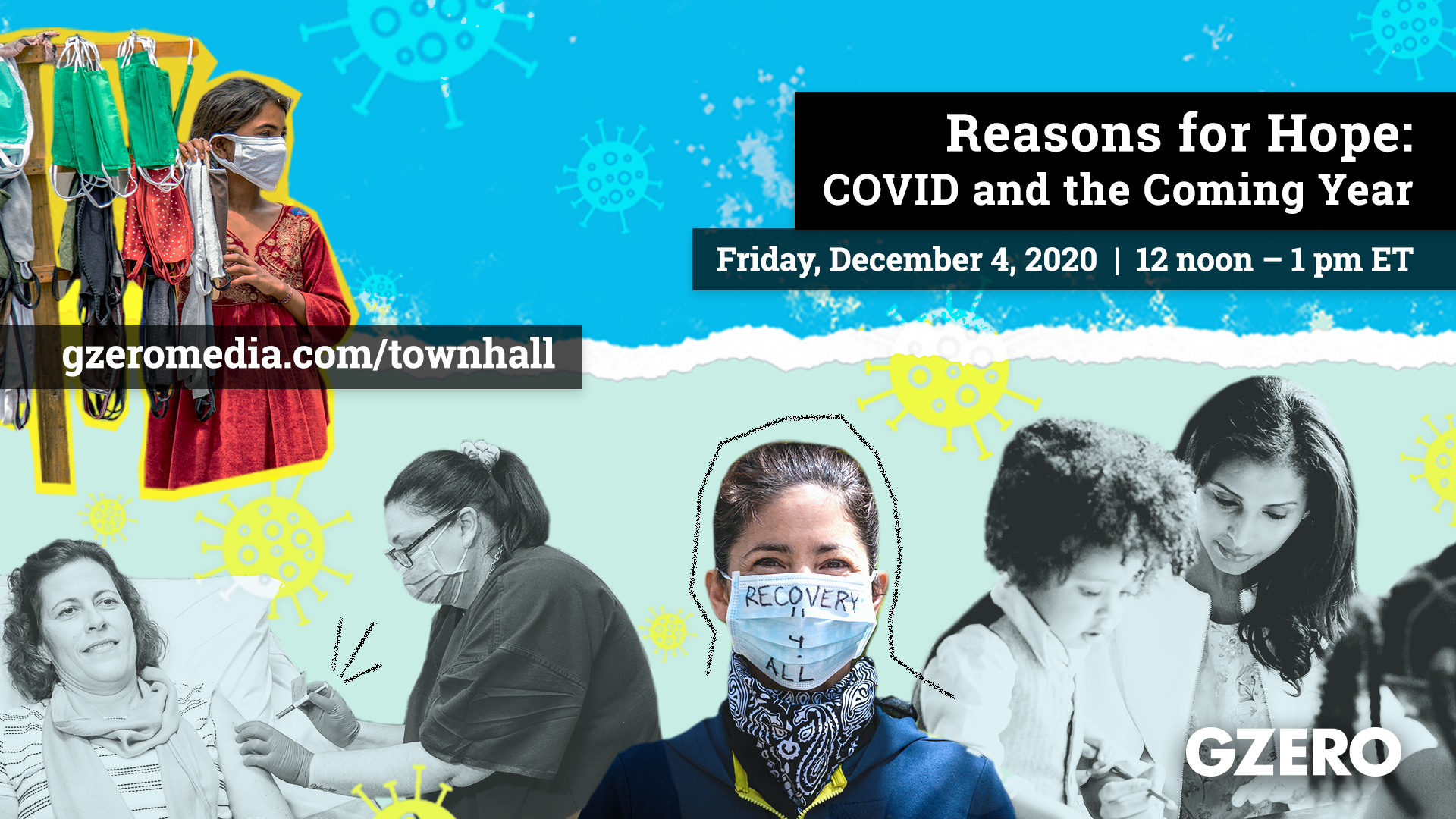 Join us on Friday, December 4 at 12 noon EST for a special GZERO Media Town Hall, Reasons for Hope: COVID and the Coming Year, presented in partnership with Eurasia Group and The Bill & Melinda Gates Foundation. Our panel will discuss the current state of the COVID pandemic, vaccine development, treatment, and how the pandemic has affected women in particular.
ModeratorBertha Coombs
,
Health Care Correspondent, CNBC
Panelists include:
Add to Calendar
Subscribe to The Optimist
This event is being hosted in partnership with the Bill & Melinda Gates Foundation, publisher of The Optimist. We invite you to subscribe to The Optimist to receive stories, research, and news from the Bill & Melinda Gates Foundation directly in your inbox. Click here to sign up.
If you are already a subscriber to The Optimist, please make sure your profile is complete and up to date to ensure these newsletters are personalized to your preferences.