Covid-19, data privacy and climate change: An update from Washington state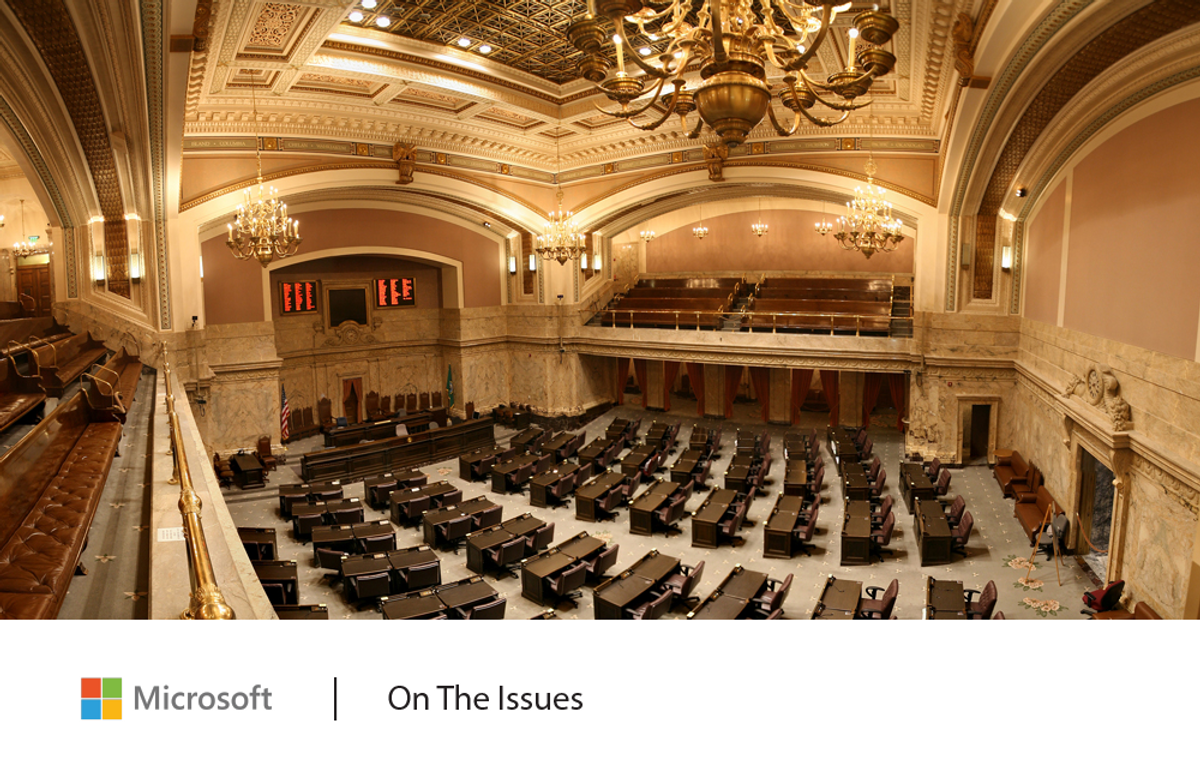 The 2021 session of the Washington State Legislature will undoubtedly be remembered for its business being conducted virtually, with few lawmakers and staff in attendance at the capitol campus and the remainder participating in committee and floor activities remotely. Even with the unique setup, the more important long-term impacts will be the result not of how decisions were made, but because of what those decisions were.
There was notable progress in several key areas: Covid-19 response and recovery; promoting racial equity; combating climate change; reforming the criminal justice system; creating affordable housing; and expanding educational opportunities. The state's capabilities in cyber resilience were enhanced, funds were contributed to expanding broadband coverage and voting rights have been restored for thousands of Washingtonians. Read more about the latest from Washington State and Microsoft's support for it on Microsoft on the Issues.