How can we defend democracy against disinformation?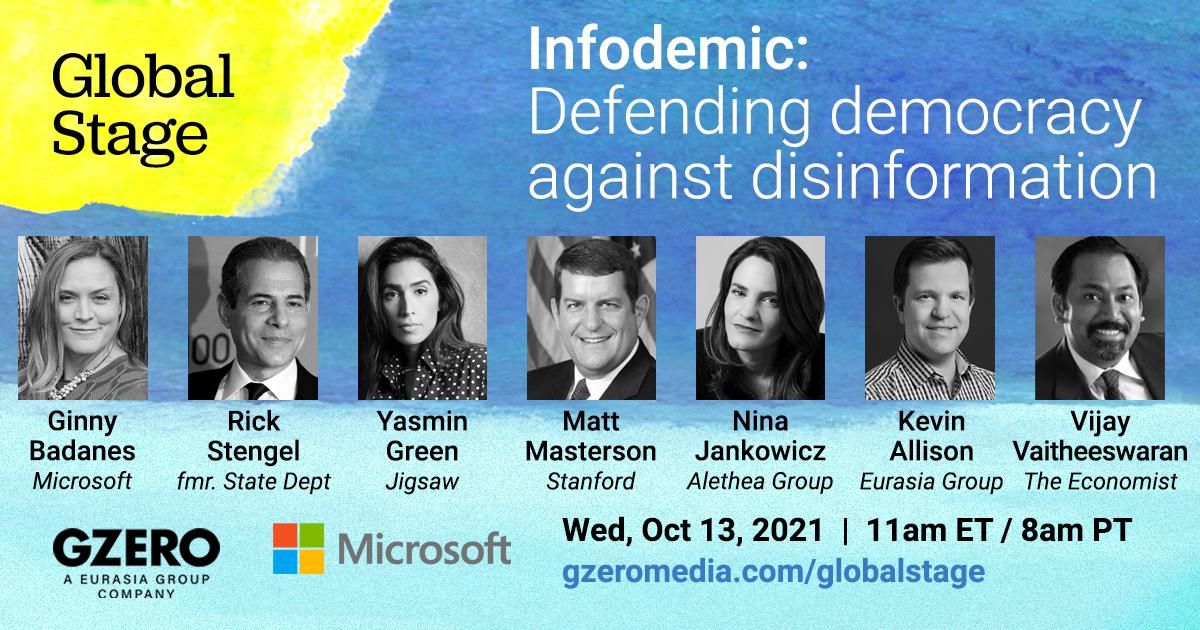 Propaganda and disinformation campaigns have changed election outcomes, catalyzed insurrections, and hampered COVID-19 vaccination efforts. Left unchecked, these tactics threaten to derail global economic recovery and damage decades of social progress. What steps do governments and private-sector outfits need to take to stop the spread of disinformation?
Join the digital livestream from Microsoft and GZERO, featuring experts and examining the spread of disinformation globally, evaluating its impact on politics, societies and markets, and identifying solutions to an increasingly urgent threat. Watch the event on Oct 13, 2021 at Infodemic: Defending Democracy Against Disinformation.