Join Brad Smith and Ian Bremmer live from Munich on Feb 17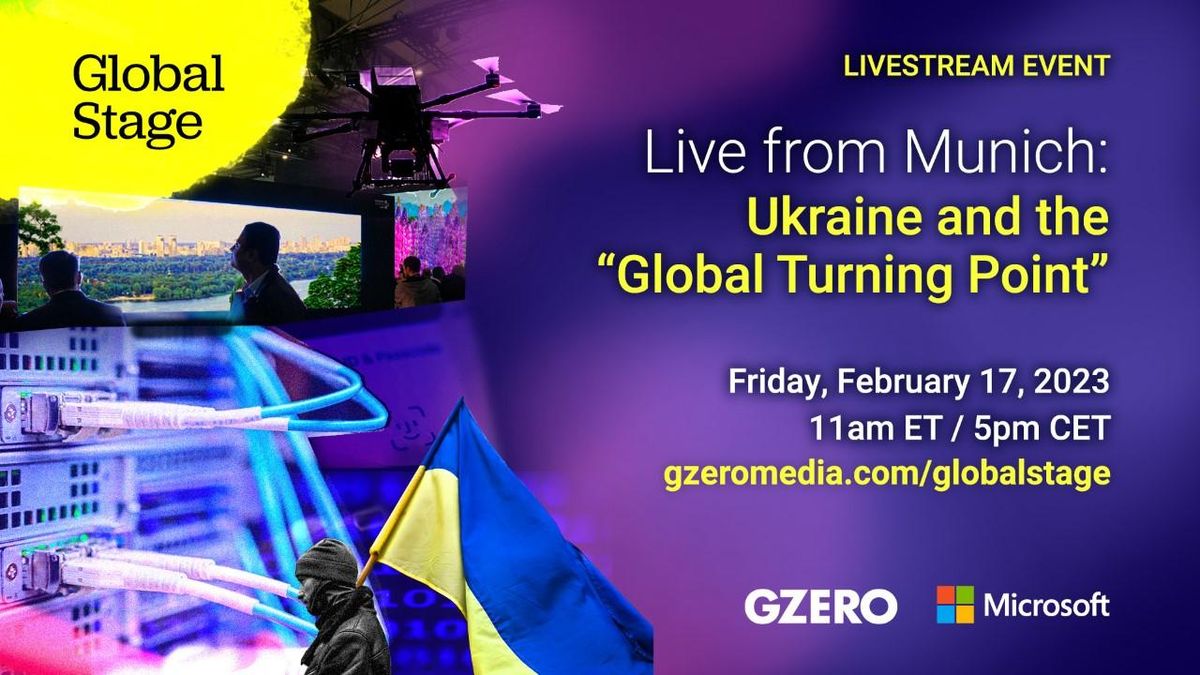 At last year's Munich Security Conference, defense leaders from around the world braced for an acceleration of Russian aggression in Ukraine. Days later, Russia launched its invasion, which MSC organizers have described as a "turning point" that has caused enormous suffering and setbacks in many corners of the world – while also serving as a catalyst for greater international cooperation.
On Friday, February 17, Global Stage returns live from Munich, with Microsoft Vice Chair and President Brad Smith joining Ian Bremmer and special guests to assess the conflict in Ukraine, look ahead to year two, and discuss the lessons for cybersecurity and transformative technology. For more information, visit: gzeromedia.com/globalstage.
Live from Munich: Ukraine and the "Global Turning Point"

Friday, February 17, 5pm CET / 11am EST