Live from Davos this Thursday: Risks and Rewards of AI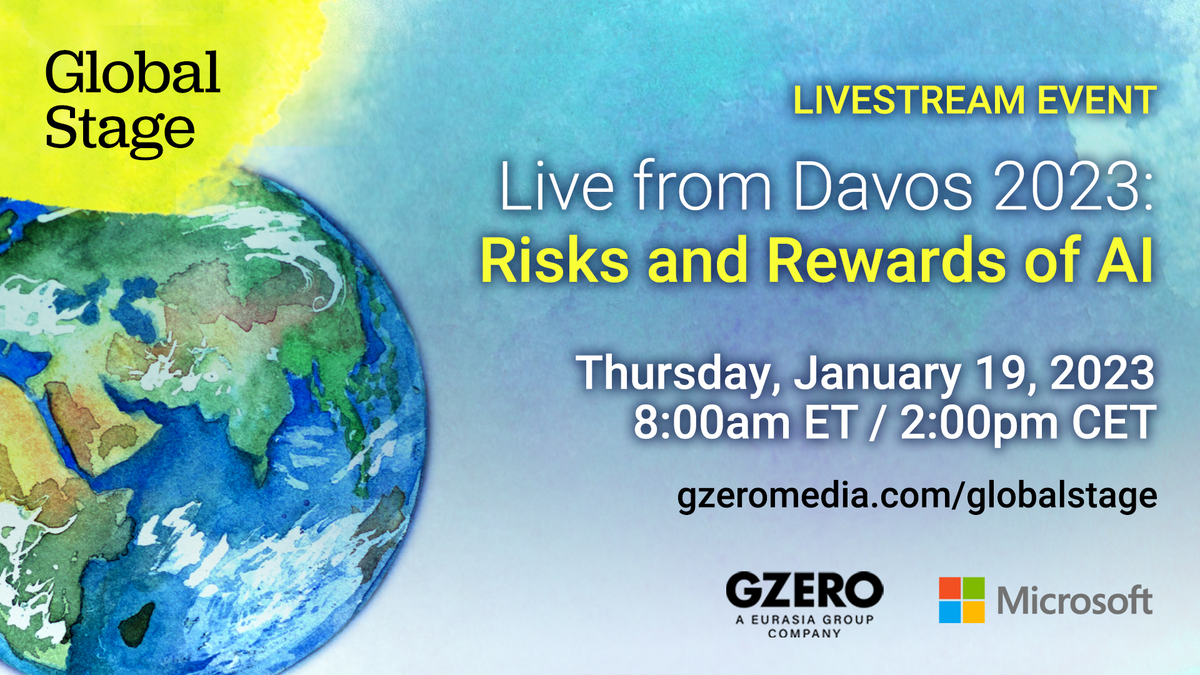 Is the hype and enthusiasm about artificial intelligence's benefits to society warranted?
Join Microsoft and GZERO Media to discuss the Risks and Rewards of AI on Thursday, Jan, 19 at 8 am ET / 2 pm CET, live from the World Economic Forum in Davos, Switzerland. Nicholas Thompson, CEO of The Atlantic, will moderate a conversation with:
Azeem Azhar, Founder, Exponential View
Ian Bremmer, President and Founder, Eurasia Group and GZERO Media
Eileen Donahoe, Executive Director, Global Digital Policy Incubator (GDPI) at Stanford University
Brad Smith, Vice Chair and President, Microsoft
Find more on this Global Stage event here.
Add this event to your calendar: