Thursday, Jan. 19: Join us live from Davos 2023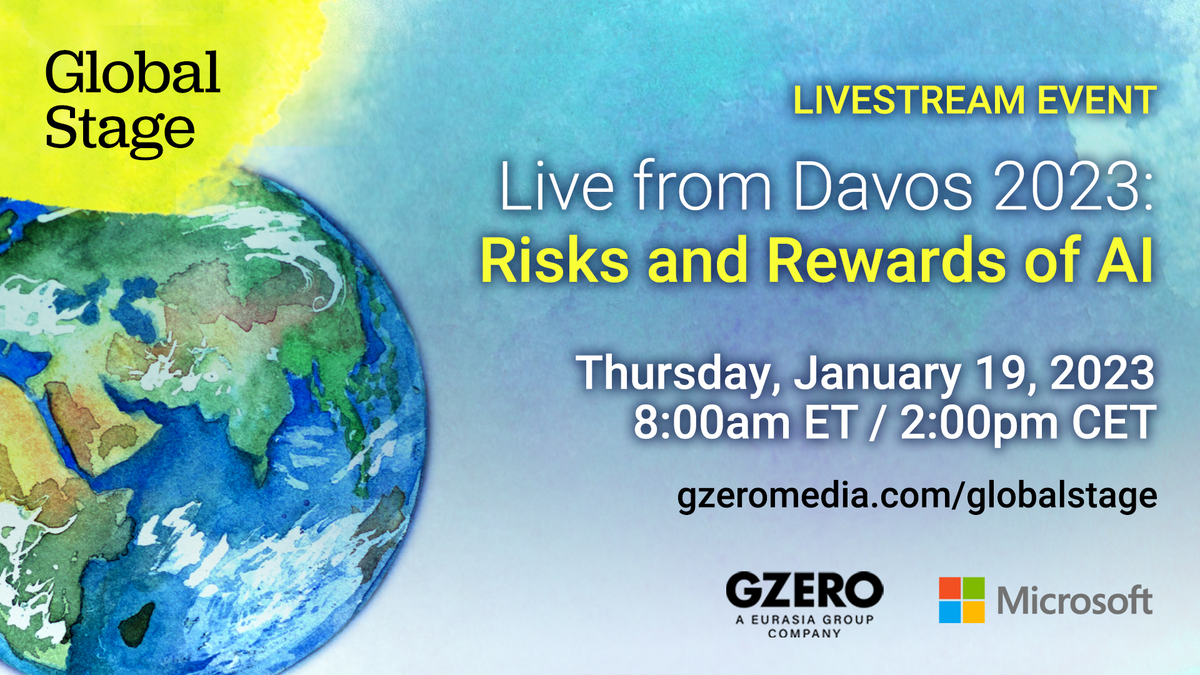 Is 2023 a "tipping point" for AI?
Join Microsoft and GZERO Media to discuss the Risks and Rewards of AI on Thursday, Jan 19 at 8 am ET / 2 pm CET, live from the World Economic Forum in Davos, Switzerland. Nicholas Thompson, CEO of The Atlantic, will moderate a candid conversation with Microsoft's Vice Chair and President Brad Smith, Eurasia Group, GZERO Media's President Ian Bremmer, and a panel of experts.
Find more on this Global Stage event here.
Add this event to your calendar: