Watch live on Dec 15: How to get global goals back on track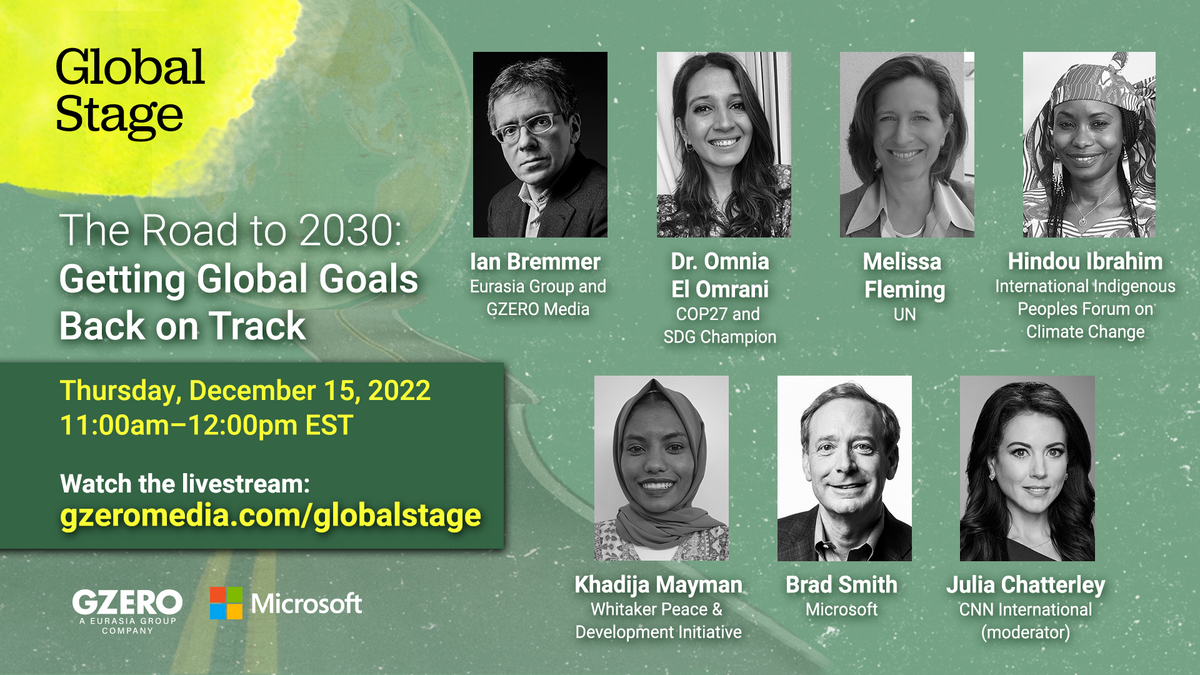 Three crises — COVID, conflict, and climate change — have put key global goals on life support. Is there still a chance to meet the UN's 2030 target? Thursday, Dec. 15, Microsoft partners with GZERO Media for a Global Stage livestream to explore how the private and public sectors can work together to raise hope for meeting challenges like hunger, poverty, and climate change. Join Microsoft President and Vice Chair Brad Smith, Eurasia Group & GZERO President & Founder Ian Bremmer, SDG Advocate Hindou Ibrahim, Youth Peacemaker Khadija Mayman, COP27 Youth Envoy Omnia El Omrani, and United Nations Under-Secretary-General for Global Communications Melissa Fleming, in a discussion moderated by CNN International's Julia Chatterley.
Learn more and add Thursday's Global Stage livestream to your calendar here.