Watch live on May 18: Securing Cyberspace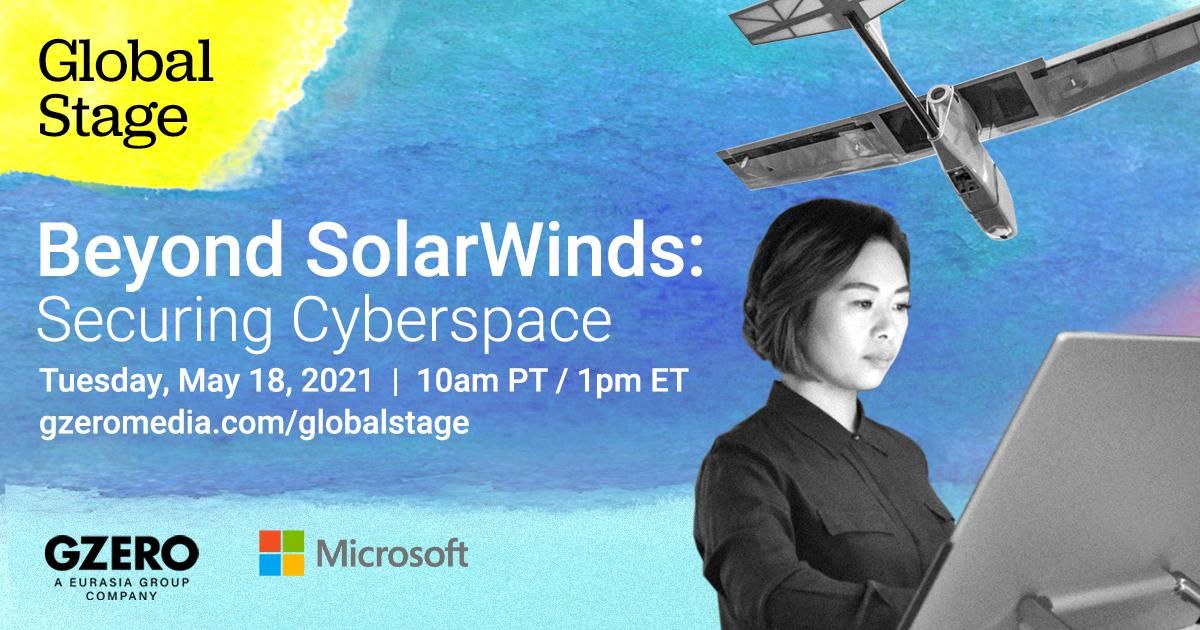 Next Tuesday, join GZERO Media and Microsoft for a live event, Beyond SolarWinds: Securing Cyberspace, exploring cyber challenges facing governments, companies, and citizens. Watch this Munich Security Conference "Road to Munich" event on May 18, 1pm EDT / 10am PDT. Juliette Kayyem, Professor at the Harvard Kennedy School and former Assistant Secretary at the US Department of Homeland Security, will moderate the conversation featuring Microsoft President Brad Smith and other global experts.

Sign up to get email reminders about this and other Global Stage events. On Tuesday, visit gzeromedia.com/globalstage to watch live.