The conflict in Libya: Who's who and how did we get here?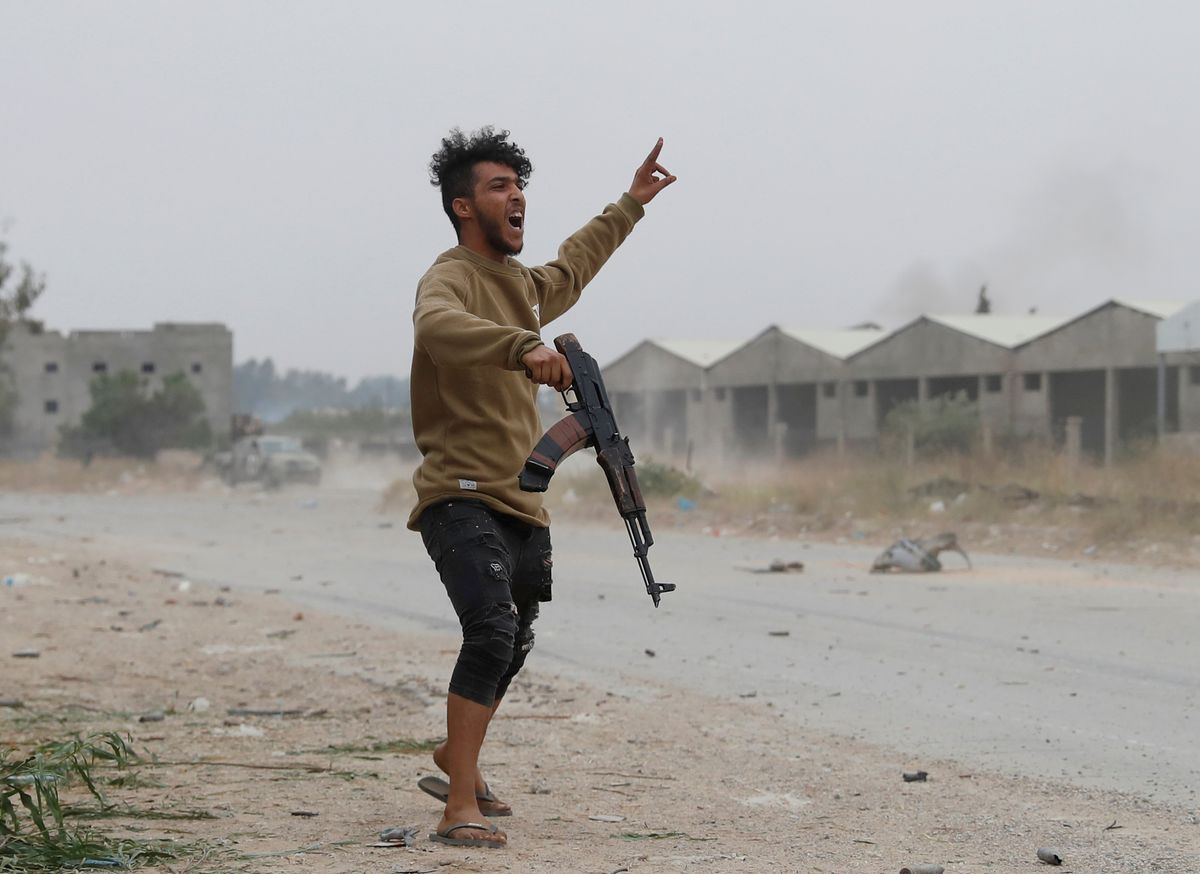 It's been nine years since Libya's long-time despot Muammar Qaddafi was killed in a violent uprising, bringing the oil-rich country to the brink of civil war. That conflict entered a new stage last year when violence between warring factions competing for territory intensified around Tripoli, Libya's capital, leading to the displacement of some 300,000 civilians. In recent weeks, fighting has intensified again, and ceasefire talks have failed. Here's a look at who's who and how we got here.

---
The background – Since Qaddafi's downfall, a dizzying numberof jihadist groups, militias and tribes have vied for power. The self-declared Islamic State is just one of the armed groups that gained a foothold in that country, using it as a springboard to mobilize forces and wage attacks across North Africa and the Middle East.
Since 2014, political power has been split between two rival governments, the UN-backed Government of National Accord (GNA) that rules Tripoli, and a rival faction led by the self-described anti-Islamist general Khalifa Haftar, who leads the Libyan National Army (LNA). Each side has captured oil fields – the country's economic lifeline – and each has its own central bank. For years, European leaders have tried to mediate an end to the conflict, to no avail.
The Libyan conflict has also become a proxy fight between external powers. Haftar's LNA has major backing from Egypt, the United Arab Emirates, and Saudi Arabia, as well as Russia, which has deployed mercenaries to support him. Meanwhile, the main external supporter of the Tripoli-based government is Turkey, which wants to curb the influence of its Saudi, Egyptian, and Emirati regional rivals, but has to be careful about enraging Russia. Turkish President Recep Tayyip Erdogan recently began deploying troops there, including 2,000 Syrian proxy fighters.
While the Libyan conflict is years in the making, recent events have gained the world's attention.
An uptick in violence: Haftar's offensive against Tripoli, launched last April, has escalated in recent weeks, accompanied by an air campaign. An airstrike by rebel forces loyal to Haftar on a military academy in the capital last week killed 30 people, mostly students.
General Haftar's territorial gains: Earlier this month, Haftar's forces captured the strategic coastal city of Sirte. To date, the LNA's territorial gains have mainly been across the sparsely populated Sahara Desert region, but Sirte is a crucial port on the Mediterranean Sea.
Outside attention to the conflict in Libya has generally focused on two key issues:
Oil, oil, oil: Libya has the largest oil reserves in Africa, and among the ten largest in the world. Instability in the country threatens to disrupt output, potentially causing global prices to rise. Since Libya's popular uprising, warring groups have used oil facilities as leverage to press their financial and political interests.
A dangerous gateway to Europe: Libya's proximity – across the Mediterranean – to major European states has made it a gateway for African migrants hoping to reach safe haven in the EU. Qadaffi once sealed his country's maritime border in exchange for generous compensation from the Europeans. But the chaos in Libya has been a boon for the people smuggling trade, leading to a surge in African migrants embarking on the dangerous voyage to Italy and Greece in rickety boats. The EU's stopgap policy of funding migrant detention camps on Libyan shores has led to human rights abuses.
Prospects for peace? Earlier this week, ceasefire negotiations in Moscow broke down when Haftar abruptly left the Russian and Turkish sponsored talks there. On Sunday, Germany will host fresh talks aimed at getting all outside players to stop meddling and to enforce an arms embargo. Prospects for an enforceable breakthrough, however, are slim.