Watch "Live from Washington, DC – Financing the Future," the next Global Stage event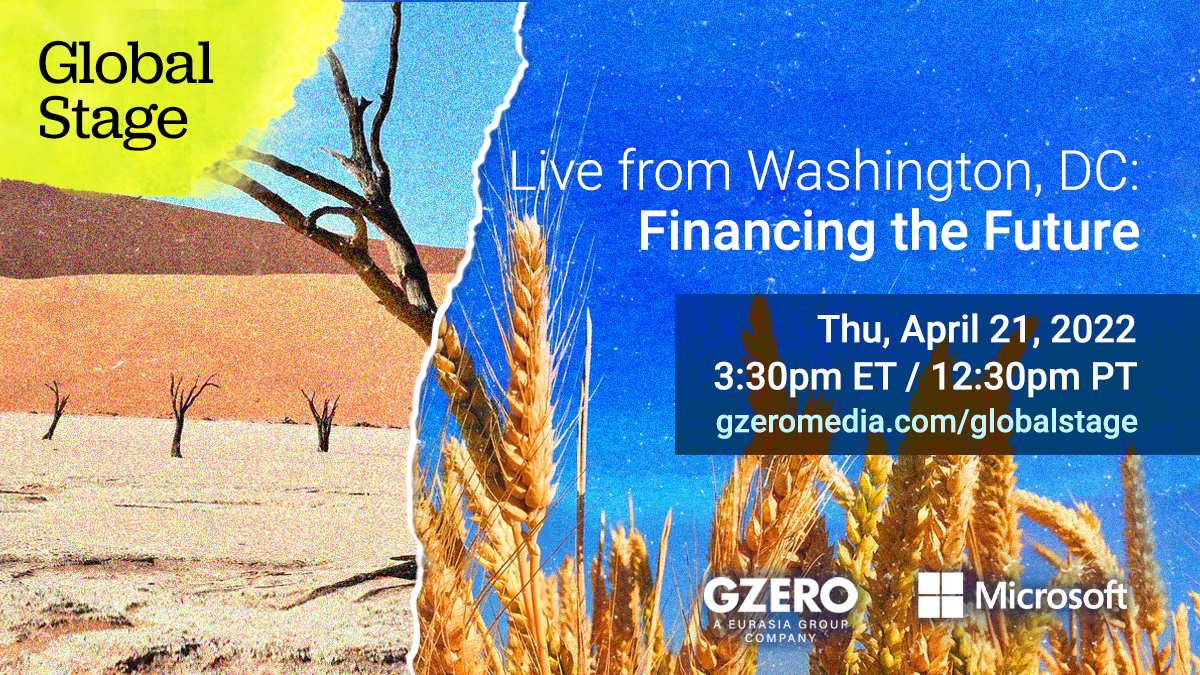 Join us for "Live from Washington, DC – Financing the Future" on Thursday, April 21 at 3:30 pm ET/12:30 pm PT. The program will stream live from the World Bank headquarters in Washington, DC, as part of GZERO Media's Global Stage series produced in partnership with Microsoft.
Our expert panel will discuss the state of economic recovery two years into the COVID-19 pandemic, and how converging crises of climate change, growing inequality, and geopolitical conflict are impacting the most vulnerable societies. Moderator Jeanna Smialek, Federal Reserve and economics reporter at The New York Times, will host a discussion featuring Eurasia Group and GZERO Media president Ian Bremmer, World Bank president David Malpass, Vickie Robinson, General Manager, Microsoft Airband Initiative, and Rania Al-Mashat, Minister of International Cooperation, Egypt.