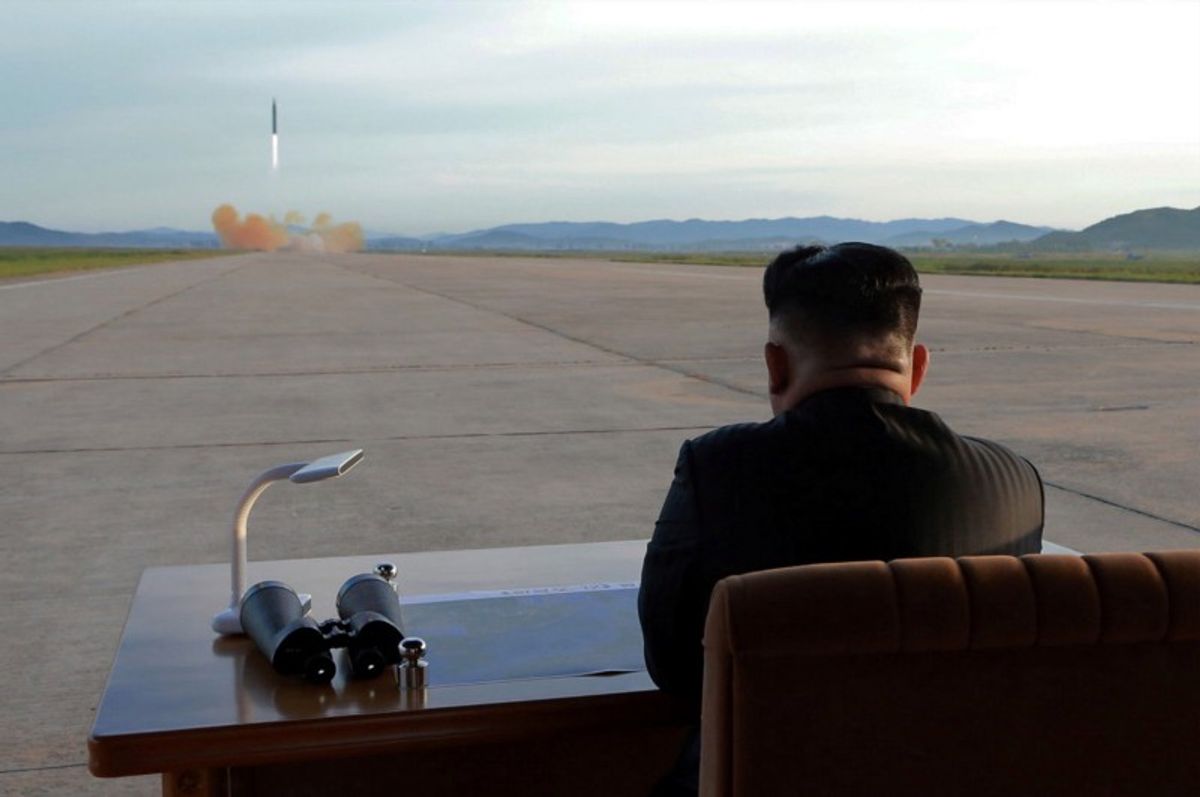 1- What happens when Mueller calls that news conference?
President Trump and special counsel Robert Mueller are on a collision course. Latest reports indicate the investigation may continue well into next year, but that depends mainly on the willingness of witnesses to cooperate. At some point, Mueller will issue a public statement on what his team has found. That will trigger the most dramatic confrontation in US politics since Richard Nixon waved goodbye in 1974.
---
2- Will Democrats gain control of Congress?
The Senate remains a longshot for Democrats, despite their shock win last month in Alabama. The Dems need a net gain of just two seats in November, but they must defend 26, including 10 seats in states Trump won in 2016, while Republicans will defend just eight. Dems have a better shot at the House. The bottom line: A big Democratic wave is much more likely in 2020 than in 2018, but the current Republican margin is slim enough, and Trump has antagonized enough Republican senators, that he won't have a post-tax cut working majority anyway.
3- Has North Korea changed the game?
Pyongyang has now tested a missile that some experts think can reach most of the US. Carrots and sticks, US or Chinese, have made no difference. US warnings of military action aren't credible. We open 2018 with an uneasy new status quo.
4- How bad will US-Chinese relations get?
President Trump has discovered that China can't/won't lift him to victory over North Korea, and his administration will turn up pressure on Beijing in 2018. We got a preview of that this week with the unveiling of Trump's new National Security Strategy, which asserts that China and Russia want to "challenge American power, influence and interests, [and] to erode American security and prosperity." A full-on trade war is unlikely, but expect an early frost in US-China relations in 2018.
5-What will next generation fake news look like?
In December 2016, a rifle-toting North Carolina man, tipped off by reports on the Internet, marched into a pizzeria in Washington in search of evidence that the restaurant was hosting an underground pedophile ring run by Hillary Clinton. Advances in video fakery will ensure the fake news problem gets worse in 2018. The most egregious lies will fool only the weakest minds, but the more sophisticated the tech gets, the more likely that even discerning people will mistakenly throw out true stories with the false ones.
6- Will Europe face an East-West divide this year?
Yes, but there's a limit to how much damage it will inflict on an otherwise (surprisingly) healthy EU. This week, the EU launched unprecedented disciplinary measures against Poland in response to judicial "reforms" that appear designed to pack Poland's highest courts with judges friendly to the ruling party. Poland's government has responded with defiance. The EU has limited leverage here, because the toughest punishments, including a suspension of Poland's EU voting rights, require a unanimous vote of EU members. Hungary's government, also angry at Brussels, will veto any such move. And there's little public demand in Poland (or Hungary) for withdrawal from the EU.
7- Is Mexico headed left?
Who will become Mexico's next president? Leftist populist Andres Manuel Lopez Obrador (AMLO)? Technocrat Jose Antonio Meade? Upstart Ricardo Anaya? NAFTA negotiations will play in the background, but this will be a battle over which candidate can persuade voters that he's the man to kickstart the economy, fight crime, and clean up government. AMLO looks to have the edge as July 1 approaches.
8- How crazy will Brazil's election get?
Here's the country most likely to elect an outsider president. After years of economic pain and political scandal, voters are likely to clear the deck in October. Will courts allow former President Luiz Inacio Lula da Silva to run? That's the question that will hang over the election.
9- Can Jeremy Corbyn become UK prime minister?
That's not as improbable as some think. If pro-European Conservatives join with the opposition to defeat whatever Brexit deal Theresa May brings home, there will be an early election, and Jeremy Corbyn will probably win it. It's not likely, but entirely possible.
10- Can Vladimir Putin beat back a fierce electoral challenge from Ksenia Sobchak to win re-election as Russia's president?
I like his chances.