Hard Numbers: Parched in Kyiv, tragedy in Gujarat, record prices in Europe, vintage bombers in Oz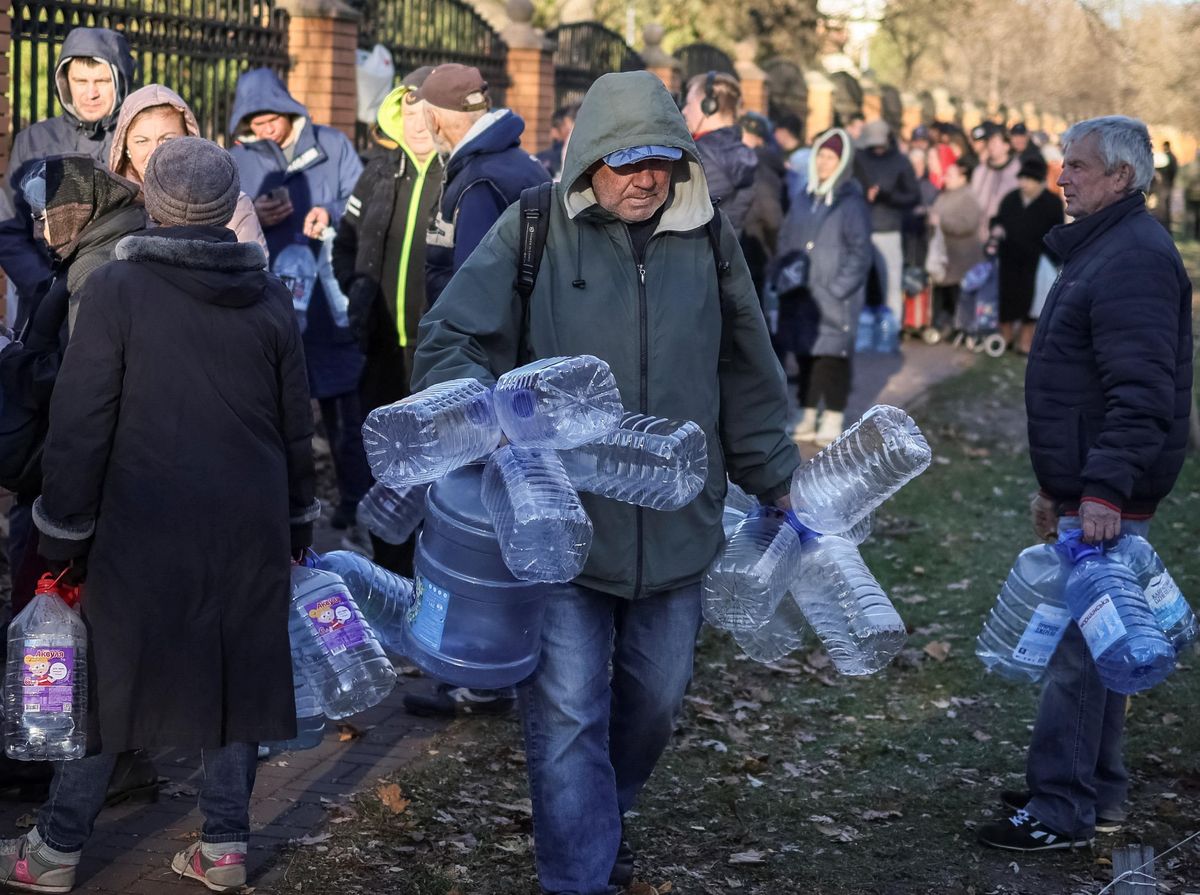 REUTERS/Gleb Garanich
80: Russian cruise missile attacks on infrastructure in Kyiv left 80% of the Ukrainian capital without water, according to the city's mayor. Hundreds of thousands of homes remain without electricity. The barrage is seen as retaliation for a brazen Ukrainian drone strike last weekend on Russian ships based in Crimea.
---
10.7: Average inflation in the Eurozone reached an annual rate of 10.7% in October, the highest on record. Some countries, particularly in the Baltics, saw rates nearly twice that, as energy and food prices aggravated by the war in Ukraine continue to climb.
134: At least 134 people — many of them women, children, or elderly — were killed when a pedestrian bridge collapsed in the western Indian state of Gujarat late Sunday. The bridge, which dates from the 1880s, was reopened just last week after extensive renovations.
6:
The US is reportedly
deploying
six nuclear-capable B-52 bombers to an airbase in northern Australia. A signal to "
strategic competitor
" China? Perhaps. But what we really can't get over is that this aircraft model is now nearly
70 years old
— after all, it's the plane in
Dr. Strangelove
! Who says an aging bomber can't star in two
different
Cold Wars in one lifetime?