Podcast: Fighting for democracy in "Europe's last dictatorship"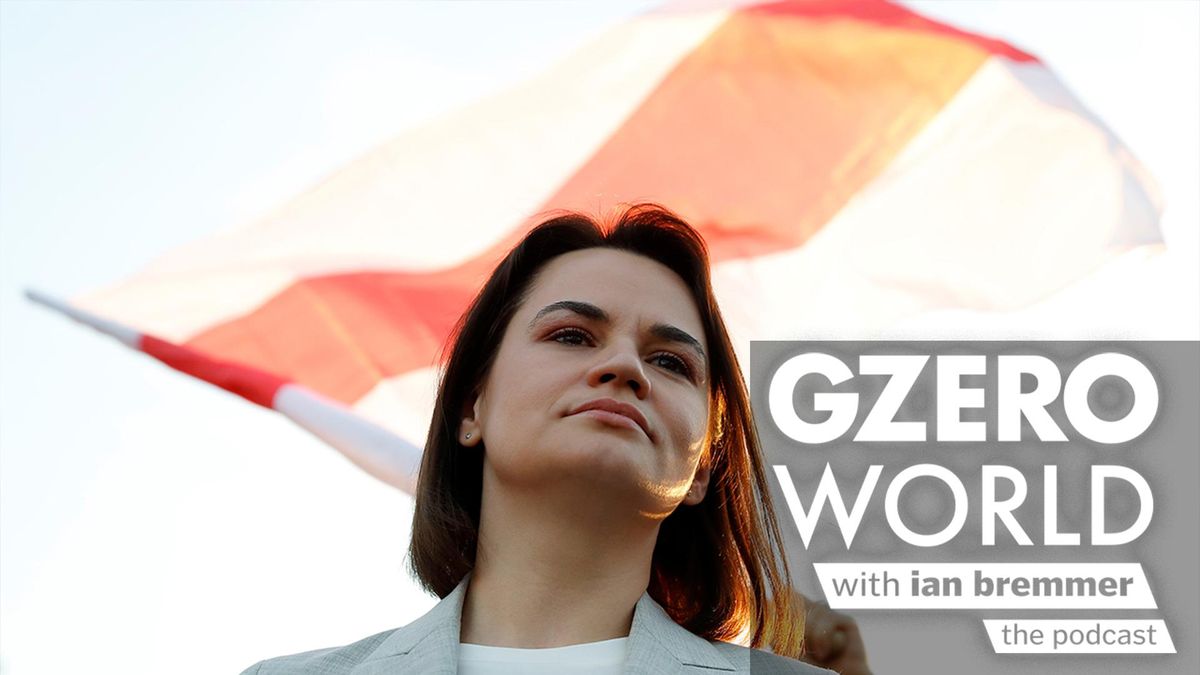 Listen: Is there a path to democracy for Europe's last dictatorship, Belarus? Exiled Belarusian opposition leader Sviatlana Tsikhanouskaya discusses her hopes and fears for the country with Ian Bremmer on the GZERO World Podcast. President Alexander Lukashenko has maintained a tight grip on power in Belarus for the last 26 years and rigged the results of his last election which led to widespread protest and unrest in his country, though few consequences globally. But will he now be held accountable after diverting a flight between two European capitals to arrest a dissident journalist? And just how close are he and Vladimir Putin?
Subscribe to the GZERO World Podcast on Apple Podcasts, Spotify, Stitcher, or your preferred podcast platform to receive new episodes as soon as they're published.