Podcast: Biden's recognition of Armenian genocide: ramifications for Turkey, Armenia & the US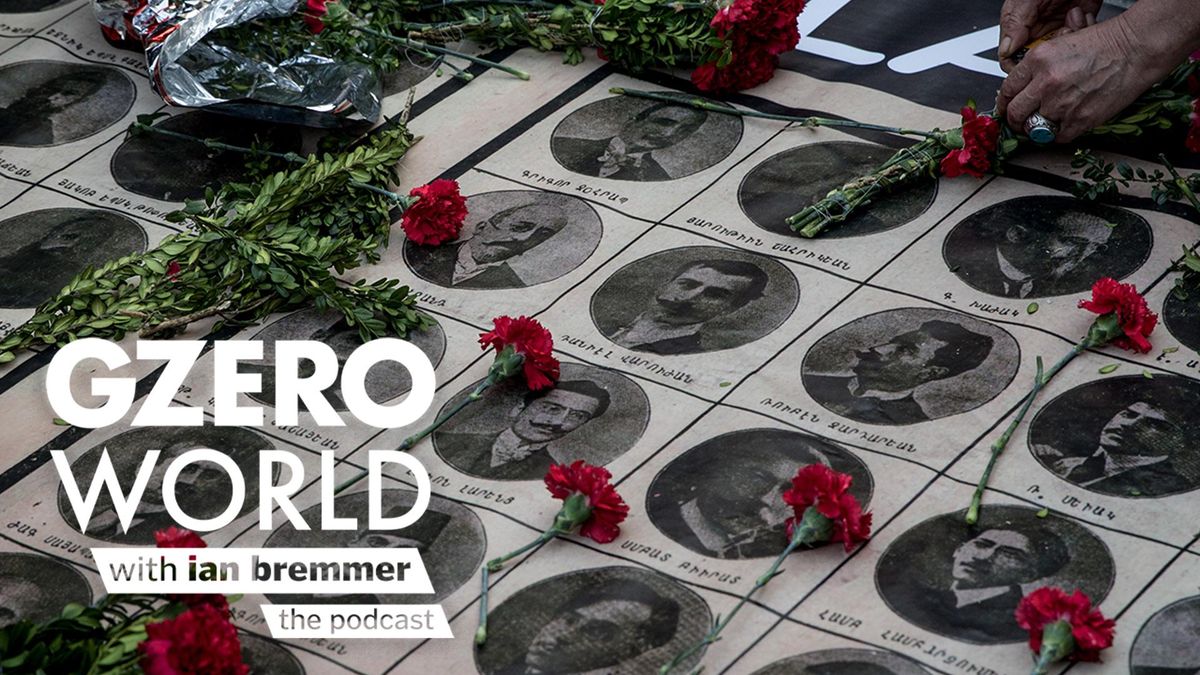 Listen: In a special GZERO conversation, Ian Bremmer examines the impact of President Biden's recent statement recognizing Armenian genocide at the hands of Ottoman Empire, an atrocity that began 106 years ago during World War I. What are the ramifications for US/Turkey relations going forward and how will Biden's recognition affect Armenia? Ian Bremmer discusses with two prominent Armenian voices: Varuzhan Nersesyan, Armenia's ambassador to the United States and Nina Hachigian, Deputy Mayor for International Affairs in Los Angeles, the metropolitan area with the largest number of Armenians in the US.
Subscribe to the GZERO World Podcast on Apple Podcasts, Spotify, Stitcher, or your preferred podcast platform to receive new episodes as soon as they're published.