Podcast: Dr. Fauci's Pandemic Prognosis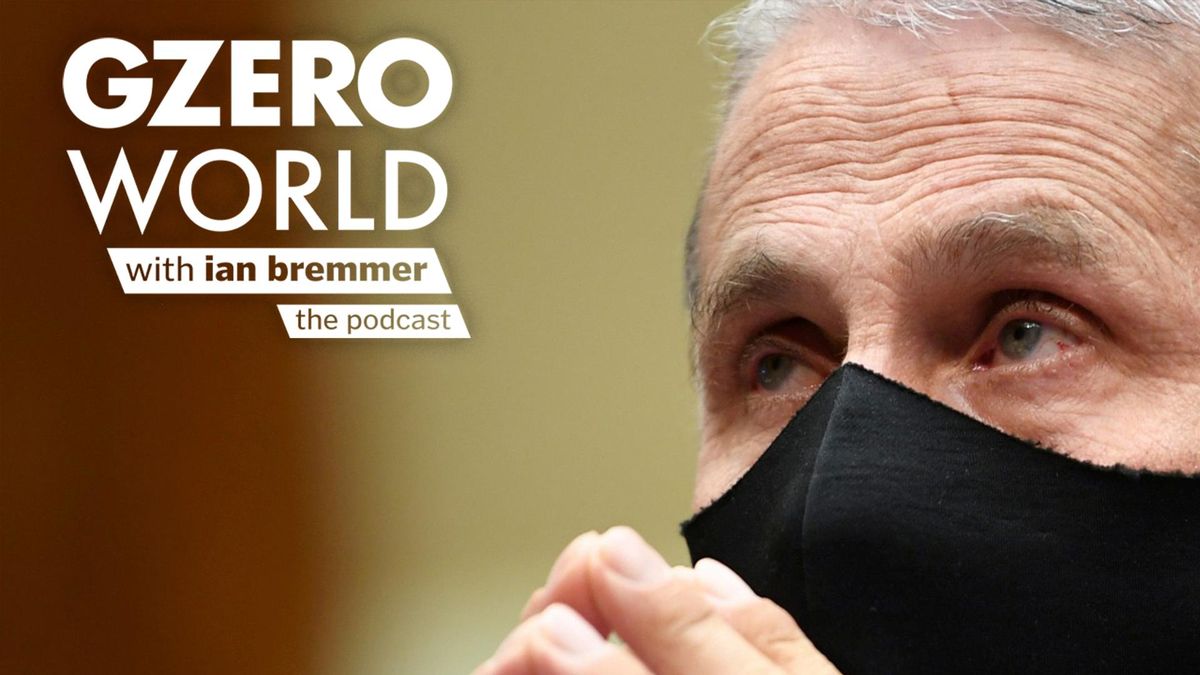 Listen: The country's top infectious disease expert, Dr. Anthony Fauci, joins Ian Bremmer to talk vaccines, school re-openings, and when—and how—the pandemic could finally come end. He was last on GZERO World just weeks before the pandemic hit in the fall of 2019 and he described at the time what kept him up at night: a "pandemic-like respiratory illness." This time, he talks about how closely that nightmare scenario foreshadowed the COVID-19 pandemic. He also offers some guidance about what public health measures vaccinated Americans should continue to take in the coming months (hint: masks stay on).
Subscribe to the GZERO World Podcast on Apple Podcasts, Spotify, Stitcher, or your preferred podcast platform to receive new episodes as soon as they're published.