Podcast: UN Sec-Gen Guterres has a warning for disunited nations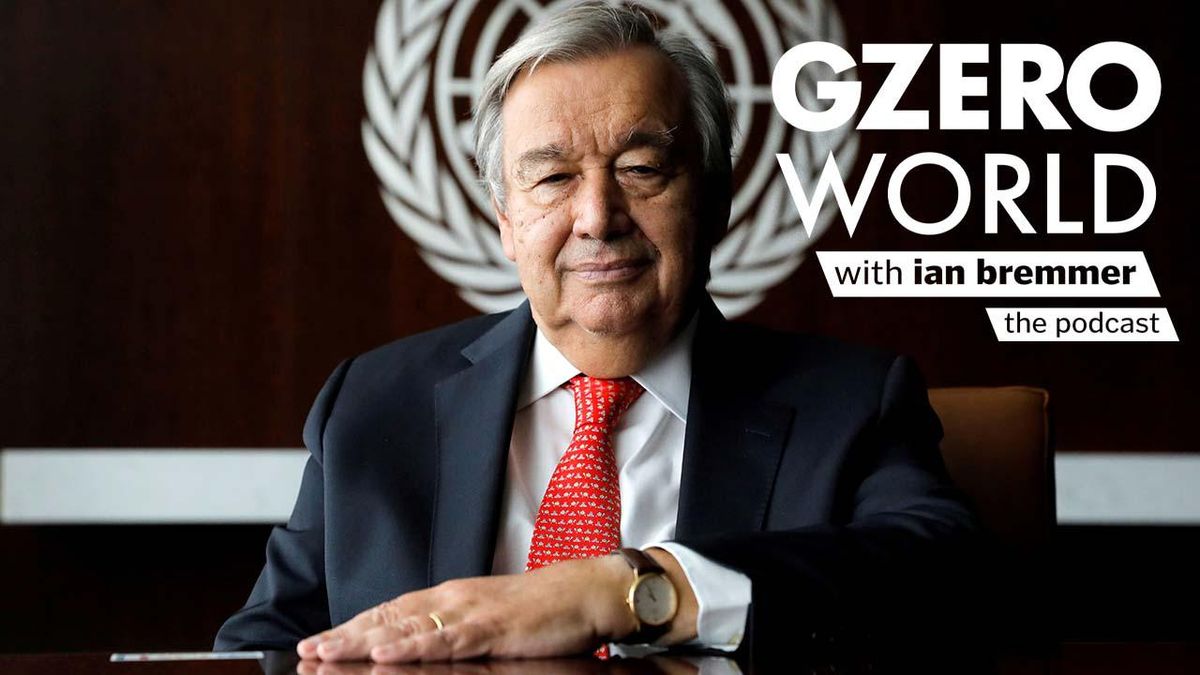 Listen: In a frank interview on the GZERO World podcast, António Guterres, the United Nations Secretary-General, speaks with Ian Bremmer at the UN ahead of the annual General Assembly week. Guterres discusses COVID, climate, the US-China rift, and the ongoing crisis in Afghanistan, and does not mince words when it comes to the dire state of the world. "We are standing at the edge of an abyss," Guterres warns. COVID is "defeating" the global community and a climate catastrophe is all but assured without drastic action. Amidst this unprecedented peril, there remains a startling lack of trust among nations. And yet, there is still hope.
Subscribe to the GZERO World Podcast on Apple Podcasts, Spotify, Stitcher, or your preferred podcast platform to receive new episodes as soon as they're published.