Podcast: When allies unified by Ukraine confront upended security & war fatigue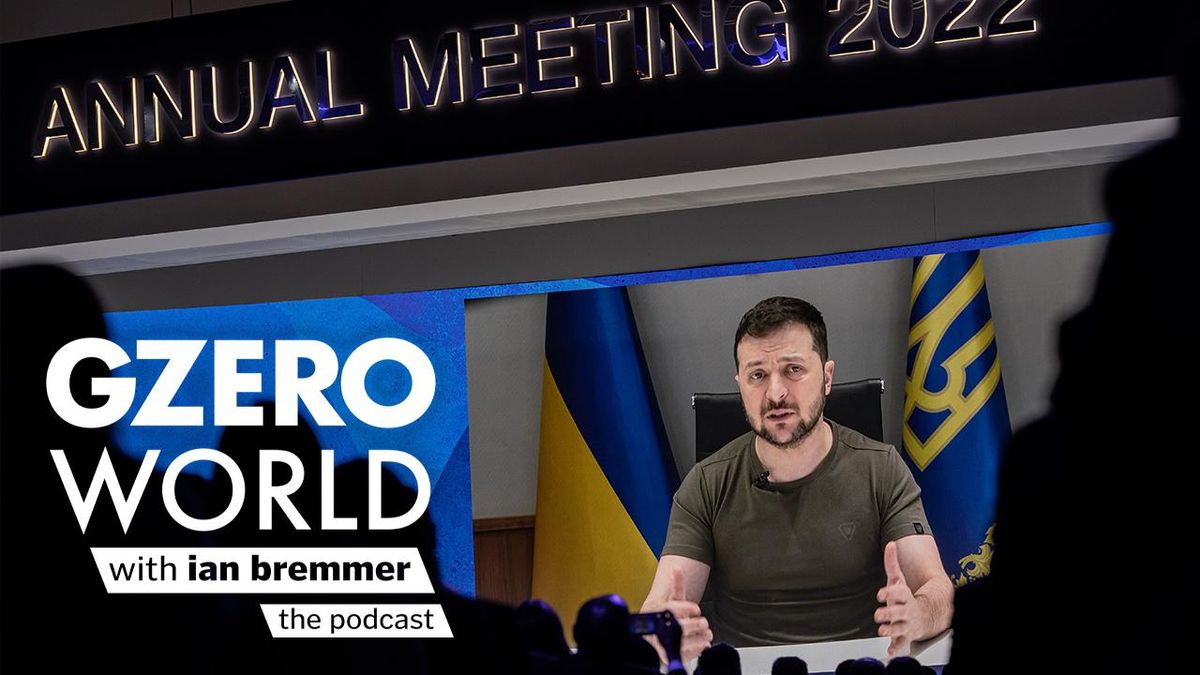 Listen: At the 2022 World Economic Forum in Davos, Switzerland, it was clear that history is at a turning point, with a war in Europe whose cascading impact can be felt all over the globe. But this year's WEF wasn't just about the many crises we're facing. It was also a referendum on the forum itself, and the strength of the multilateral values it defends. Ian Bremmer speaks to thought leaders at Davos on the GZERO World podcast. Wolfgang Ischinger, former German Ambassador to the US, thinks the world is in pretty good shape, but worries about Ukraine. Venezuela's former trade minister Moises Naim believes that world affairs are causing great uncertainty around the globe. Journalist and chair of the editorial board at the Financial Times, Gillian Tett, applauds Ukraine for its efforts to rally support for their cause.
Subscribe to the GZERO World Podcast on Apple Podcasts, Spotify, Stitcher, or your preferred podcast platform, to receive new episodes as soon as they're published.