No Ordinary Recession, No Ordinary Recovery
June 12, 2020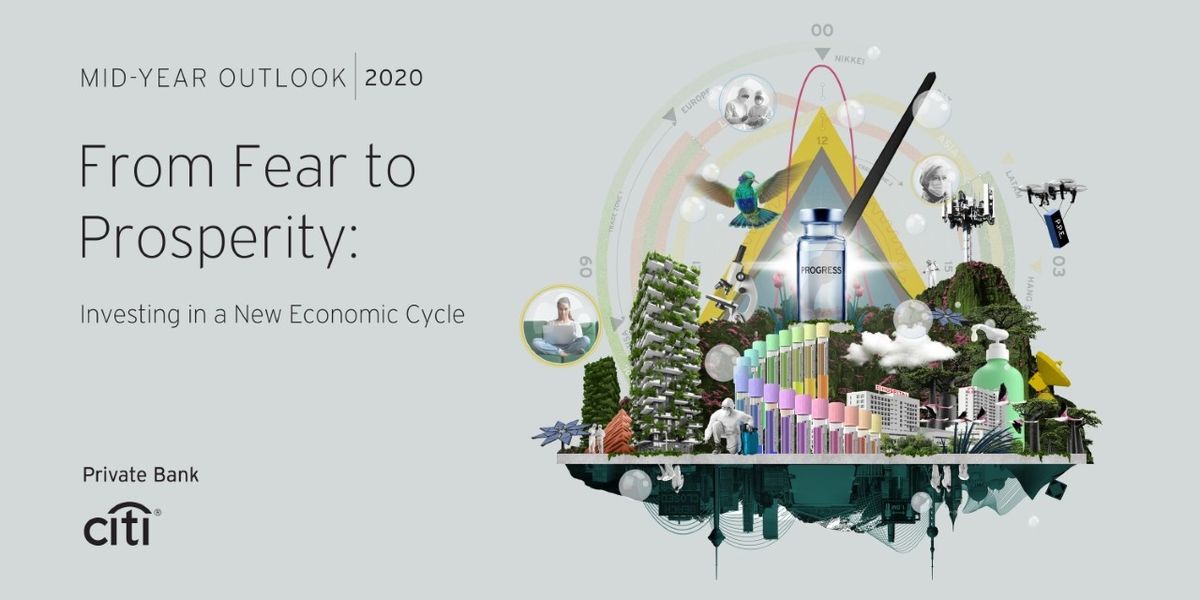 As a new economic and market cycle gets underway, we release our Mid-Year Outlook, 'From Fear to Prosperity: Investing in a New Economic Cycle'.
We expect a more rapid rebound than many others do. But just as the COVID-19 collapse is no ordinary recession, this will be no ordinary recovery. We believe the new cycle calls for a new approach to investing. While beaten-down bargains are less widespread, we identify markets with greater rebound potential. We also update long-term asset class return estimates and outline important allocation shifts needed to seek diversification in today's world of very low interest rates.
Read the full report,learn more about key themes in the report, and view related videos.