Hi there,
Today we'll fight a disinformation pandemic, highlight the plight of Africa's informal workers, watch Wisconsin's crystal ball and detail a Brazil-China dustup. As a bonus, how many people are currently living in countries with closed borders?
First, a farewell. Today we bid a bittersweet farewell to our colleague and friend Kevin Allison, who has piloted the Wednesday edition for more than a year. Kevin, one of the smartest people out there on the intersection between technology and politics, is returning to a full-time gig with Eurasia Group's geotechnology practice. Follow him on twitter at @KevinAllison. So long partner, we'll see you further on down the road (to the singularity.)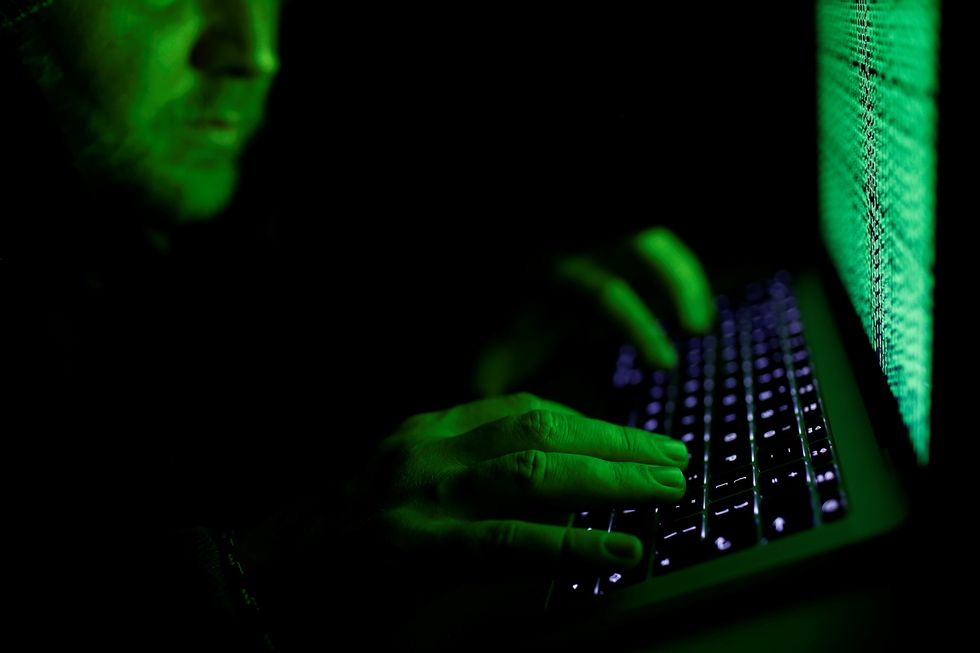 Man types on a computer keyboard in front of the displayed cyber code in this illustration picture
Did you know that COVID-19 is caused by 5G networks? Were you aware that you can cure it with a hairdryer, cow urine, or a certain drug that isn't fully FDA-approved yet?
None of these things is true, and yet each has untold millions of believers around the world. They are part of a vast squall of conspiracy theories, scams, and disinformation about the virus that is churning through the internet and social media platforms right now.
---
The UN and World Health Organization have called this an "infodemic," which is spreading alongside the pandemic, complicating efforts to slow and treat the spread of COVID-19. They've even published this handy myth-buster (spoiler: drinking alcohol doesn't kill the virus, no matter what the President of Belarus says.)
This is a deadly problem. When disinformation warps people's perceptions ahead of an election, it's bad. But when it gives people false information about a deadly disease, it can kill them.
There are a few kinds of false info floating around out there.
Quack cures from the depths of the internet. These "miracle stories" spread like wildfire, warping people's understanding of what they need to do to avoid or treat COVID-19. Some of these theories are picked up by the most powerful people in the world. US President Donald Trump's embrace of hydroxocholoroquine as a coronavirus miracle cure, despite its lack of clinical trials, has caused panic buying and shortages of a drug that millions of non-COVID patients with weak immune systems need in order to stay alive. And the drug may have some nasty side-effects.
Political or geopolitically motivated disinformation. Earlier this year, some US and Chinese officials, for example, took turns accusing each other's governments – with no evidence – of having bioengineered the coronavirus pandemic. Iranian officials have also blamed Washington, as have Russian state TV channels.
Trolling for trouble. There are also people out there who are spreading disinformation in order to stir up social or racial tensions – white supremacists have been particularly active in this respect. Across Africa, there are unfounded rumors that European companies are using Africans as guinea pigs to test coronavirus vaccines.
Given the extent of all this false information and the human stakes involved, the coronavirus is the "Super Bowl of disinformation," according to Danny Rogers, co-founder of the Global Disinformation Index, a non-profit that tracks and flags malicious disinformation and scams.
The fact that government officials are playing this game is particularly dangerous, he says, because those are precisely the people we want and need to trust at a moment like this.
Social media platforms are struggling to keep up. On the plus side, stamping out clearly false information about coronavirus is an easier call to make than, say, policing political ads or content, and the platforms have been taking action. Prominent cases include Google booting conspiracy theorist Alex Jones, Twitter erasing quack cure tweets from former NYC mayor and Trump loyalist Rudy Giuliani and Venezuela's President Nicolas Maduro, or Facebook taking down two videos by Brazil's President Jair Bolsonaro that disputed the need for social distancing. The messaging platform WhatsApp, for its part, has restricted users' ability to forward posts, a blanket measure meant to flatten the curve of disinformation's spread.
But it's still a game of whack-a-mole, Rogers says. The wave of false information is simply too gigantic, and the demand for information that is comforting or reassuring, irrespective of whether it's true, is simply too great.
So, if this is the Super Bowl of disinformation, who's going to win the Vince Lombardi trophy?
You can watch our full interview with Danny Rogers of the Global Disinformation Index here.
The Graphic Truth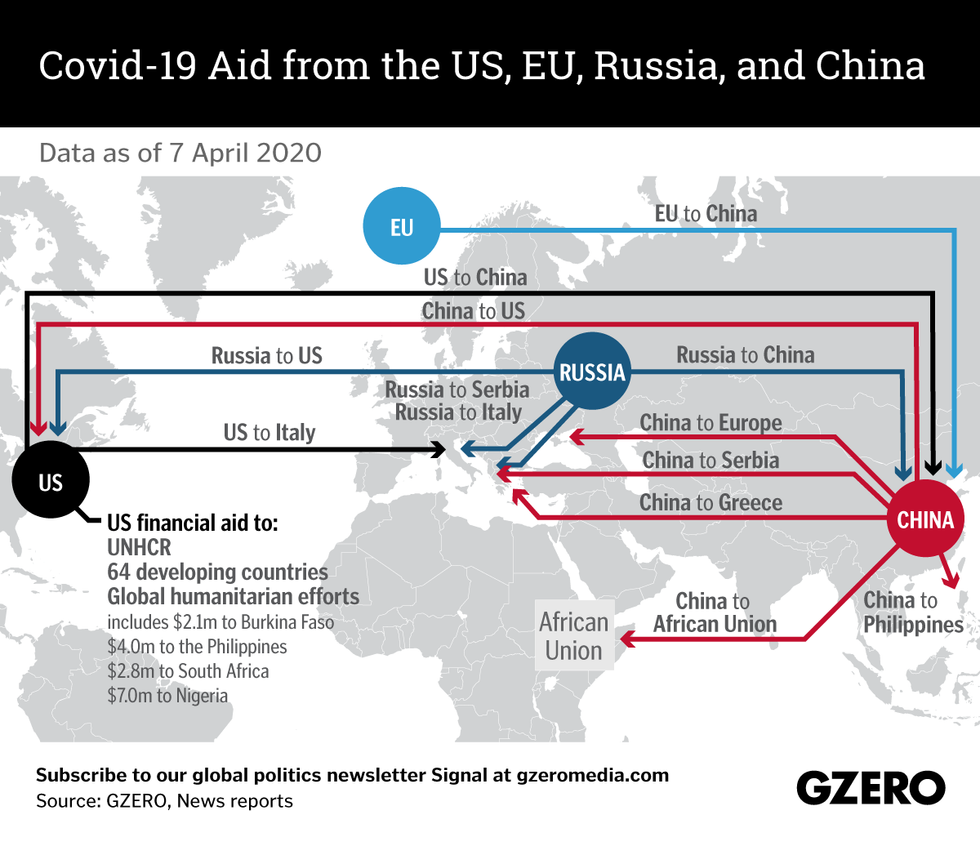 As countries around the world struggle to combat the coronavirus pandemic with increasingly scarce medical supplies, we've seen many nations extend a helping hand, donating supplies like masks and gowns, as well as sending planeloads of medical personnel to help hard-hit countries. So far, China and Russia, which have enthusiastically sent aid around the world, have garnered much attention, while the US has been criticized for not doing more to help the international community deal with the coronavirus crisis. But a fuller account of how relief has actually been divvied out over the past few months actually reveals a more nuanced picture than that. Take a look here.
Supporting efforts to combat Covid-19 around the world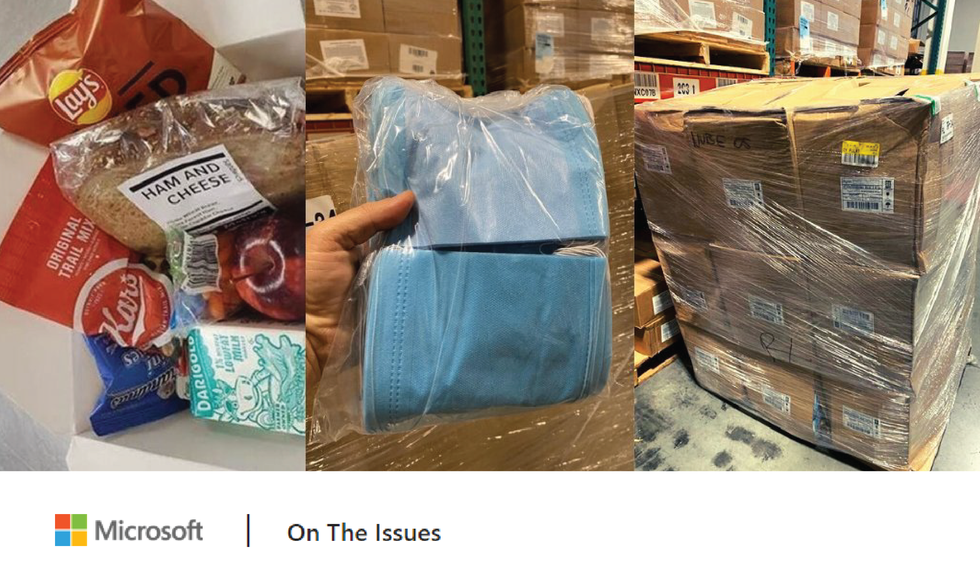 Microsoft On The Issues
Family, friends, co-workers and neighbors around the world are facing an economic crisis. Dealing with it requires the cooperation of every sector of society – governments, businesses, non-profit organizations and individuals. As a global company, Microsoft is committed to helping the efforts through technology and partnership including those with the CDC, WHO, UNESCO and other companies.
For more on our collective efforts to combat Covid-19 around the world visit Microsoft On The Issues.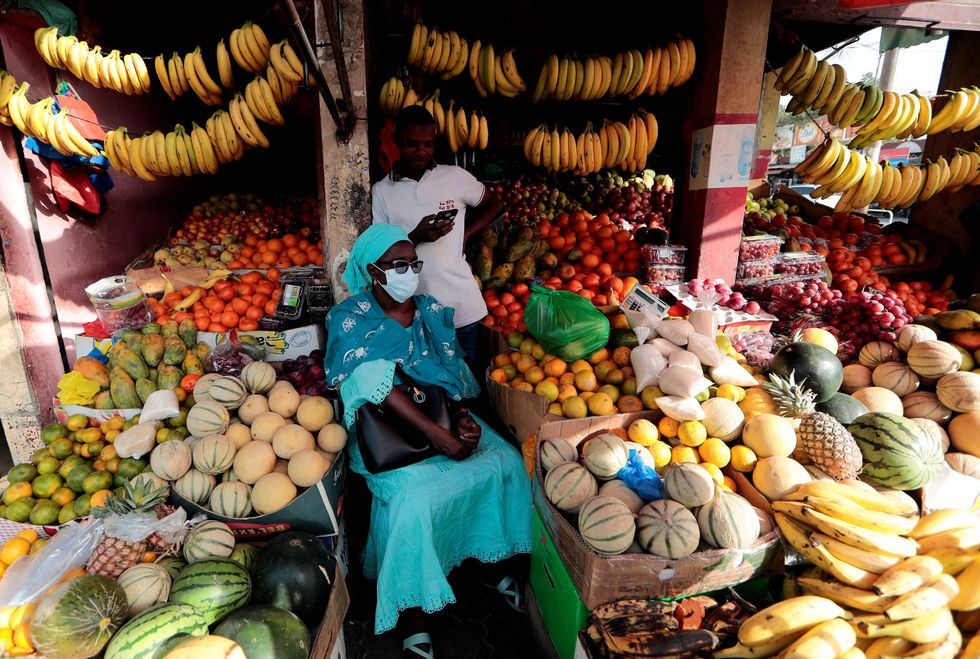 Gabrielle Debinski
The danger to informal workers grows: Coronavirus lockdowns have created a world of uncertainty for businesses and workers around the world. But one group of people that could be hit particularly hard are those working in the so-called "informal economy," where workers lack formal contracts, labor protections, or social safety nets. Nowhere is this challenge more widespread than in Africa, where a whopping 85 percent of the work force toils in the informal sector. These workers, which include street vendors, drivers, and the self-employed, don't have the luxury of working from home, which makes social distancing unviable. As a result, many continue to go to work, risking exposure to the virus, because not turning up is often the difference between putting food on the table and starving. What's more, even where governments are trying to provide support, many people lack bank accounts, complicating efforts to get them aid. In Nigeria, for example, some 60 percent of people do not even have a bank account, according to the World Bank.
---
COVID stirs fresh Brazil-China tensions: The coronavirus pandemic is stoking tensions between Brazil and its largest trading partner, China. Last month Brazilian President Jair Bolsonaro's son accused China's "dictatorship" of botching the initial outbreak response, drawing a sharp rebuke from Beijing. More recently, the beef has centered on medical equipment procurement. Last week, Brazil's Health Minister said China, the world's largest supplier, had cancelled several agreed-upon orders. Then Brazil's Education Minister (and close confidant of President Bolsonaro) accused China of using the pandemic to "dominate the world" and profiteer, in a tweet that also mocked Chinese pronunciation in Portuguese. He later deleted the post, but China's embassy in Brasilia promptly decried Brasilia's "racist" and "despicable" representation. For his part, President Bolsonaro has repeatedly dismissed the coronavirus threat, and evidently came close to firing his health minister (a trained doctor) over the issue. Now, as Brazil battles a surging number of COVID-19 cases, there's no hiding that his country of 212 million people needs medical supplies, and fast. Spats with China won't help.
As goes Wisconsin, so goes the nation? The US election will return to the news for about 10 minutes today as Wisconsin holds presidential primaries. Attention will be limited because former Vice President Joe Biden's near-insurmountable lead in national delegates has all but ended the race for the Democratic Party nomination — and because officials will not report any results until April 13. That will allow extra time for voters to file absentee ballots. But today's vote in Wisconsin offers a preview of the coming bitter national fight over the act of voting itself. Turnout today will be impacted by fears of COVID-19. Democrats and Republicans have fought over voting rules, and courts have intervened more than once. Results will be delayed and possibly contested. In all these ways, Wisconsin today may foreshadow the entire United States in November.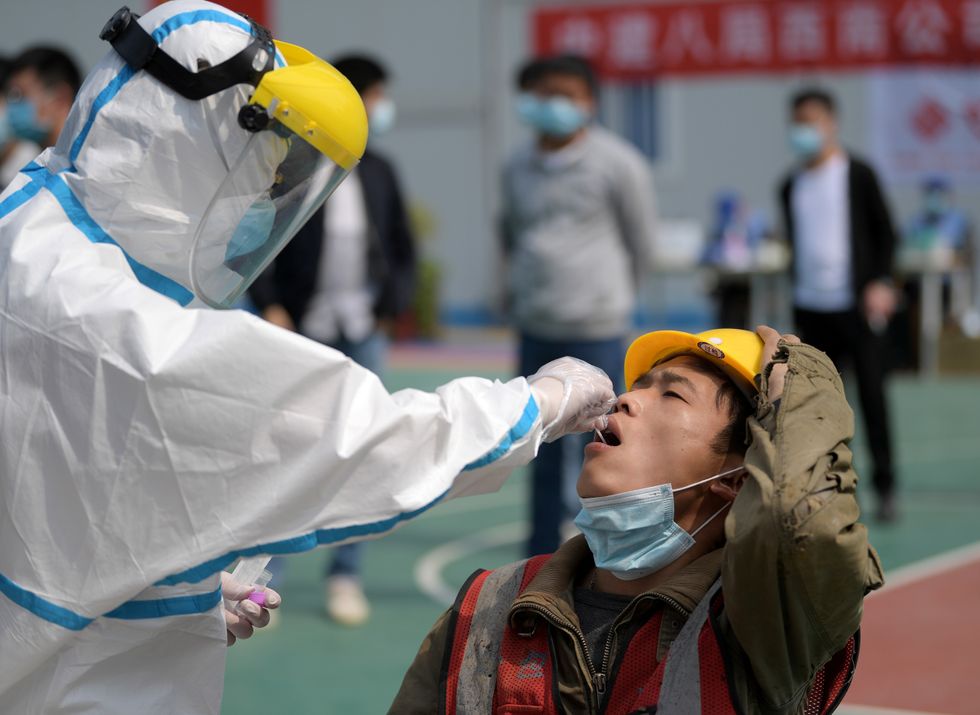 Gabrielle Debinski
15: So far, 15 US states and territories have delayed their primaries amid coronavirus fears, with many expanding vote-by-mail options to protect voters' health. Six of them have picked June 2, which is now an important date to watch.
---
0: For the first time since the COVID-19 outbreak began in China late last year, China reported zero new coronavirus-related deaths. Still, authorities worried about a second wave of infections, have recently placed dozens of communities in Wuhan back under lockdown even as broader restrictions in the city are eased.
39: Around 39 percent of the global population, some 3 billion people, live in countries whose borders are now completely closed to non-citizens and non-residents, according to a Pew study. A smaller number of countries, including Ecuador, Kazakhstan, and Uzbekistan, have even closed their borders to their citizens stuck abroad.
25: Insurgents attacked a military site in northern Mali Tuesday, killing twenty-five soldiers. While no one claimed responsibility for the attack, the government said it resembled the Islamic State or al-Qaeda. Mali's government recently announced its readiness to open dialogue with al-Qaeda-linked groups that have wreaked havoc in that country for years.
Thanks for reading to the end. Follow us on Twitter and, for the artier approach to global affairs, on Instagram too.
This edition of Signal was written by Gabrielle Debinski, Alex Kliment, and Willis Sparks. The graphic was made by Ari Winkleman. Spiritual counsel – one last time for the road – from Kevin Allison.