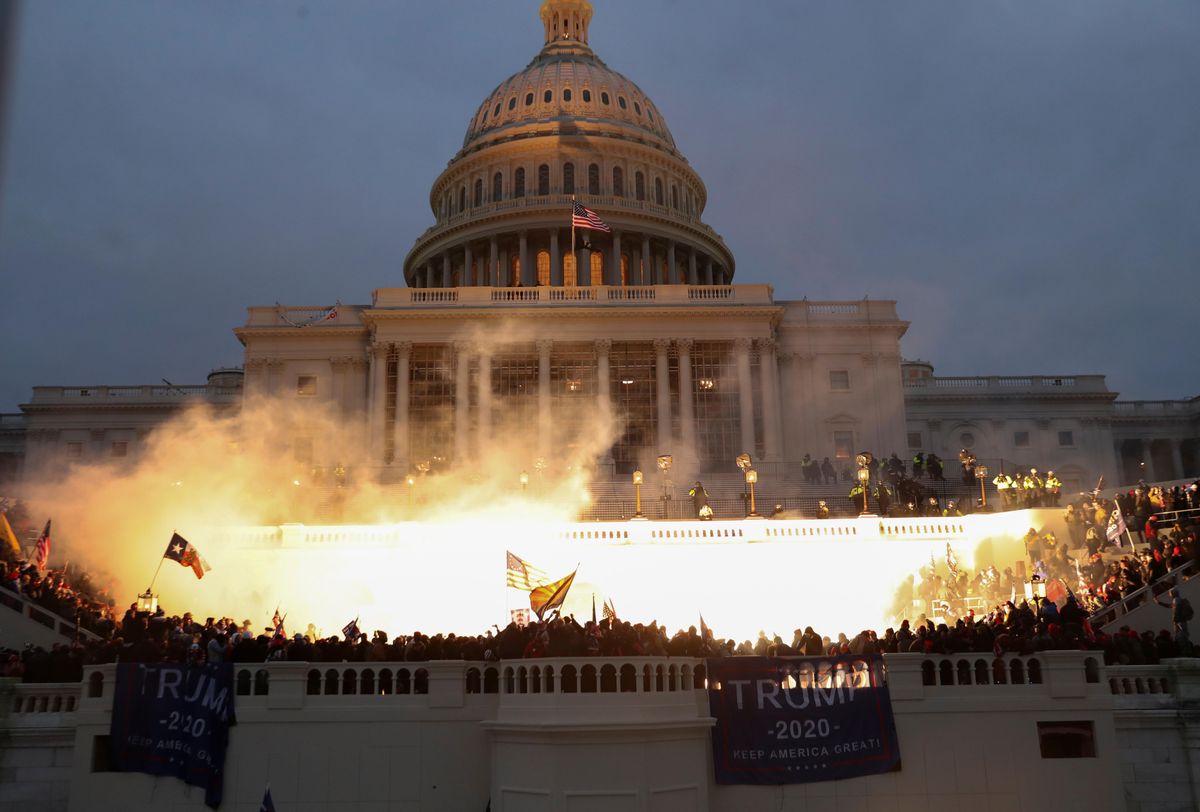 Our newsletter is called Signal. We chose that name because we wanted to do our best to separate "signal" from "noise" for our readers — to cut through ideology and emotion to try to offer insight into what's happening, why it's happening, and what might happen in the future. With that in mind, here's what has happened in the United States over the past 24 hours and how we got here.

President Donald Trump has built a large following by telling people that American politics is a game that has been rigged against his supporters. In November, he was defeated by Joe Biden in a free and fair election. Before, during, and after that election, Trump has tried to persuade his followers that the election was stolen from them. That charge is false. It has been the subject of dozens of lawsuits and court cases, and no court has found that it has merit.
---
In Washington on Wednesday, the US Congress began legal proceedings to formalize the election result according to law. A mob of armed rioters, goaded by the president, who encouraged his supporters at a rally Wednesday not to "concede," stormed the building to stop that lawful process.
Order has been restored, at least for now. Congress certified President-elect Biden's victory early this morning, and he will be inaugurated the rightfully elected president of the United States on January 20. Under intensifying pressure to concede that Biden has won, President Trump has promised "an orderly transition of power."
But this event has raised troubling questions about the future of American domestic politics and the US' role in the world. Here's a preliminary list of questions we'll be trying to answer in coming weeks, months, and years.
Will this violation of rule of law in the United States — the halting of a transition of presidential power by an armed mob — split the Republican Party into warring factions that can't be reconciled into a single coherent political party?
What impact will the (brief) occupation of the US Capitol by Trump supporters have on the willingness of Republican lawmakers to bargain and compromise with soon-to-be president Joe Biden? Will they be willing to work with a president whom many Trump supporters consider illegitimate and an enemy?
How will Joe Biden and the Democratic Party respond to this increasingly toxic political environment? Will Democrats attempt in some way to reach out to Republicans disgusted by this rioting? Or will most become convinced they must move forward with no Republican support?
Will President Trump be held responsible for instigating this insurrection by members of his own party? If the current hostilities escalate over the next 13 days, will there be a serious attempt to remove him from power?
What will foreign governments make of this spectacle? US allies and rivals alike already know that President Trump won 74 million votes, more than any other presidential candidate in history except the man who defeated him. They know he has expanded his political base. They already understood, therefore, that Trump, or at least "Trumpism," might return in 2024. How does the sight of a pro-Trump mob storming the US Capitol building alter their calculation of how much to invest in making longer term economic, political and security bargains with the Biden administration.
What does the world look like when the planet's only superpower is now wracked by a level of political instability and scenes of unrest more commonly associated with what are called "emerging" markets?