What does the world expect from Joe Biden?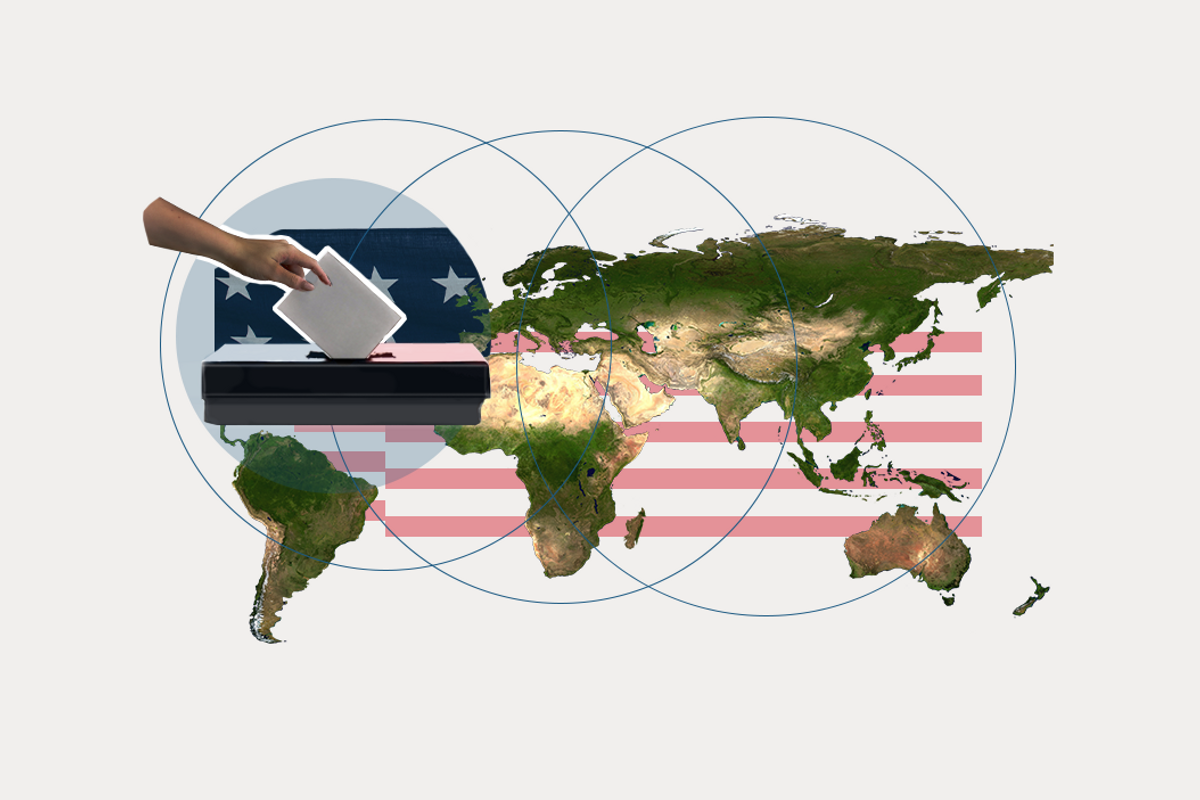 In the weeks leading up to the US presidential election, we spoke to journalists and commentators from around the world about how the result might affect their countries. Then, in the days after Joe Biden's victory became clear, we went back to some of them to see what they now expect from the next American administration. Here's what we heard from Brazil, China, Ethiopia, India, Iran, Israel, Japan, Mexico, and the Philippines.
---
BRAZIL: Bolsonaro is alone now
Guga Chacra, Globo News
[Brazilian President Jair] Bolsonaro isn't just a leader who wants to have good relations with Trump, like Israeli PM Benjamin Netanyahu. He wants to replicate Trump in Brazil. The American president is his idol, his model, his inspiration. Without Trump, Bolsonaro won't have his narrative that there is a right wing alliance between him and Trump against "the communists and globalists." That is why it will be so hard for him to accept Trump's defeat. Also, he sees Biden as a leftist. It will not be easy for him to develop good relations with him. Bolsonaro is ideological, not pragmatic.
CHINA: Conflict and cooperation, at once
Wang Xiangwei, South China Morning Post
There is a growing cautious optimism in China that a Biden presidency is more likely to put a floor under the current near free-fall in relations. Having said that, Chinese officials believe that Biden will continue a hardened China policy even though his approach will be different from Trump's erratic and unpredictable style.
I believe that US-China relations could head for a new normal, characterized by intensifying confrontation and competition on issues like technology, human rights and international norms but increased cooperation on global issues including climate change and future pandemics.
ETHIOPIA: Now we have a partner again
Samuel Getachew, The Reporter
The United States remains an important nation. Despite its shortcomings, its voice is still valued and needed in the world. From democracy to human rights and trade, most people in the world see its importance. It was disheartening when it started becoming more protectionist, less of a partner in the world in the last four years. I see the vote for a Biden presidency as an endorsement of that traditional role and a rejection of what Trump was and represented. Ethiopians do feel there is now a partner and a mediator to the many challenges of not just Ethiopia but of a troubled region.
INDIA: Hoping for "American friends first"
Pramit Pal Chaudhuri, The Hindustan Times
India expects Washington's tone to soften on trade and immigration, but the trajectory of US policies not to change. The hope is the US will be less "America First" and more "American and friends first" as it continues to retreat from the idea of a world without economic barriers.
India believes Biden will soft-pedal the military element of the response to China, preferring to focus on trade and technology. New Delhi believes this is an error but believes China's own actions will force Biden to change track eventually.
The most important policy difference with Biden will be climate. Prime Minister Narendra Modi sees climate change as an existential threat to India. The Biden team has already been reaching out to fast-track cooperation in this area.
IRAN: Time is running out ahead of June election
Negar Mortazevi, Washington DC-based journalist covering Iran and the Middle East
Many Iranians are optimistic about the end of the Trump era. They want better political and economic relations with the West and prefer to de-escalate tensions with the US so that crippling sanctions are lifted. Sanctions have had a tremendous impact on the lives of ordinary Iranians, middle and working classes.
Iranian officials are urging Joe Biden to return to the nuclear deal and it is important for him to ensure a clean and mutual return to the JCPOA [the 2015 Iran nuclear deal] before we hit Iran's presidential election in June, and a change of power in Tehran.
Iranian officials have also started talking about a form of guarantee from the US to ensure that if the Biden administration returns to the deal, the next admin will not be able to leave again. This is arguably how many countries view agreements with the US now.
ISRAEL: Did Netanyahu lose his Trump card?
Neri Zilber, Tel Aviv-based journalist/commentator
The Israeli public clearly favored Trump, but the immediate post-election reaction has been more confusion than shock — watching on, like the rest of the world, at the slow, dysfunctional pace of American democracy.
The Israeli government is expecting less support from a Biden administration relative to the unconditional favoritism of Trump the past four years. However, bilateral ties, including military, will remain strong — which would be in line with Biden's own decades-long support for Israel and traditionalist foreign policy.
The more prosaic analysis is that Biden will be too consumed by domestic troubles to care much about Israel and the Middle East. The more severe analysis is that, with Trump gone, Netanyahu has lost his closest foreign ally and most important domestic political card.
JAPAN: A welcome return of predictability
Junko Tanaka, former Washington DC bureau chief for NHK
Japan would welcome the predictability, and the respect for liberal international order and alliance mechanism under President-elect Biden. And with regards to China, we have yet to see if Japan would gain from Biden's more nuanced policy or not. Japan expects the US to check China's rise without destabilizing the region. However, we don't want the US to become too soft on China. Hopefully, the Biden administration will listen to allies in the region and pursue a balanced policy towards China.
PHILIPPINES: Deja vu for Filipinos!
Camille Elemia, Rappler
[Philippine President Rodrigo] Duterte has less than two years in power, and he's pretty preoccupied with a lot of things. I think he's still trying to weigh things now — especially on how Biden will deal with China and with Xi Jinping, who is an ally of Duterte's. But as long as Biden doesn't publicly attack Duterte and his human rights record, there's a chance they'll be off to a good or civil start.
The way Trump reacted to the election, by the way, is highly typical of a Filipino politician in fact Filipinos online were comparing Trump to Ferdinand Marcos Jr. They have the same strategy. It's like déjà vu for Filipinos. Here in the Philippines, nobody loses, everybody gets cheated.
MEXICO: A gradual process of normalization
Carlos Bravo Regidor, political analyst and professor in Mexico City
For Mexico, a Biden presidency could mean a gradual process of normalization, after the turbulences brought about by the Trump administration to the bilateral relationship. Yet, it will also mean a new set of challenges. Mexican President Andrés Manuel López Obrador (AMLO) and Biden have very different ideas and policies on issues such as energy, security, environment, labor, or investor rights. Biden might be a more orthodox American president, but AMLO will still be a rather unorthodox counterpart.
[On AMLO's refusal to recognize Biden's win]: The Mexican government's response to what is happening in the US isn't a defense of the vote, it's flirting with a coup attempt. This posture advances no foreign policy principle or notion of the national interest — Mexico has nothing to gain if Trump wrecks the orderly transfer of power. Quite the opposite.