Imitation Game: How the West is Going China's Way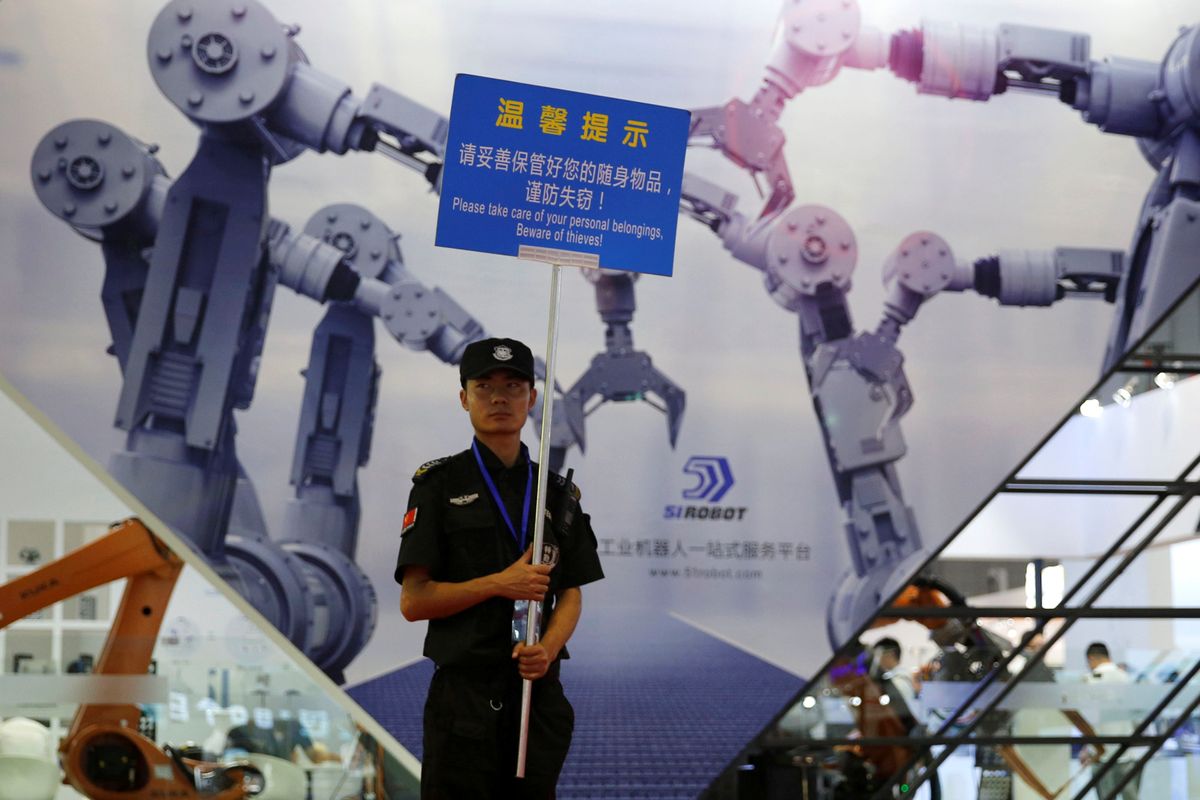 There's growing optimism that the US and China will soon wrap up a deal to end their $360 billion trade and tariffs spat. But even if China agrees to buy more US petroleum and soybeans or ease requirements that foreign companies hand over intellectual property, President Trump's negotiators are unlikely to get Beijing to bend on a more fundamental issue: the state's heavy hand in directing the economy and the advantages it gives many Chinese companies.
---
In China's state-capitalist system, the government owns many enormous companies and heavily subsidizes others. It uses its control over these firms to achieve its national development goals, setting priorities by issuing top-down plans that serve as blue prints for the private sector to follow. The Chinese model has been wildly successful – it's lifted hundreds of millions of people out of poverty and vaulted China into the ranks of the world's top technology powers.
The United States has historically taken the opposite approach. The US generally doesn't "do" industrial planning. It views the government's main role as staying out of the way of private sector innovation rather than enabling it. Moreover, today Washington sees Beijing's support for its domestic tech sector and other strategic industries as a form of cheating, because it gives Chinese companies an unfair advantage. US tariffs on billions of dollars of Chinese goods are meant in part to pressure China to adopt a more free-market approach.
But China is unlikely to budge. It views its support for domestic industries as essential to meeting its economic and technological goals, and ultimately to maintaining the Communist Party's grip on power.
In the meantime, at least in the all-important tech sector, Europe and the US are starting to embrace a more pro-active role for government.
Last week, the economy ministers of Germany and France unveiled a "manifesto" for a new European industrial policy. With no Silicon Valley of its own, they argued that Europe needs to do more to support its home-grown companies as they digitize or risk losing its competitive edge.
They want to boost funding for companies working on technologies like AI, change EU antitrust rules to allow national industrial champions to get even bigger, and protect domestic tech companies from foreign (read: Chinese) takeovers. Faced with a rival economic power that's willing to put the full weight of the state behind its technology and industrial development, Europe's two most important economies seem to be saying, "If you can't beat 'em, join 'em" – at least in strategically vital sectors like technology.
That kind of state-driven approach will be a much tougher sell in the United States, but former House Speaker Newt Gingrich penned a little-noticed op-ed in Newsweek last week in which he argued that the US should develop a national policy for next-generation 5G mobile networks. He warned that America's "laissez-faire tendencies" had allowed China to gain an edge in a critical technology, and that without a better strategy, the US could awake to "find that the Chinese have occupied the overwhelming position in wireless on the geostrategic map." His solution? Create a public-private partnership to build a "nationwide" 5G network – a "kind of wireless moonshot (but with private capital)" over the next two to three years.
The US and Europe aren't about to become state-capitalist, but in the tech sector at least, a dawning realization that China won't change is persuading even some of the world's most dedicated free-marketers to think in terms of "Manhattan Projects" and "moonshots" to ensure that government and industry are riding the same train toward the future.