Frenemies? Get insights on the US-Canada relationship from GZERO North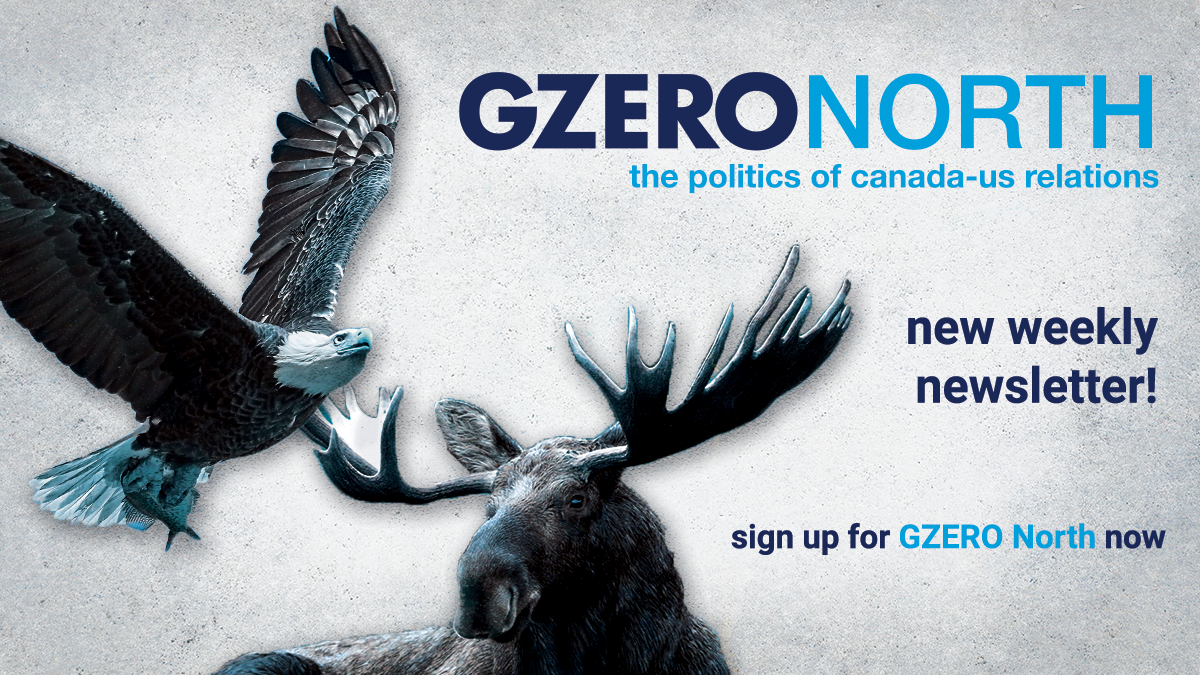 Introducing GZERO North, the new weekly newsletter that gives you an insider's guide to the world's most important and under-covered trading relationship, US and Canada. With billions of dollars at stake every day, GZERO North gives you the most important political insight on everything from defense and technology to trade and culture.
---
With President Joe Biden's visit to Canada, suddenly the world focused on the Canada-US relationship … but only for a moment. Why is the US's most important trading relationship so ignored? Did you even know that Mississippi trades more with Canada than with Mexico and China combined? Did you know Canada exports more oil to the US than Saudi Arabia does? From shooting down the Chinese balloon to supporting Ukraine, from the auto sector to the joint mission to the moon, there is no more urgent and important geopolitical partnership.
GZERO North will drill down on the Canada-US relationship, getting at the challenges and opportunities and what needs to be fixed. This free, nonpartisan weekly newsletter will have insightful analysis of Canada-US relations, star contributors, and exclusive new polling data from Maru Public Opinion about the political aspects of the Canada-US relationship.
Sign up here to get GZERO North every week.
A little about me: After many years as a Canadian journalist, working on Parliament Hill, covering politics, and hosting shows like CTV's "Power Play" and "Question Period," I joined the incredible GZERO Media team in New York City as publisher last fall. The GZERO North newsletter is the newest addition to GZERO's nonpartisan coverage and analysis of geopolitics. Our lineup includes the daily nonpartisan geopolitical newsletter, GZERO Daily, our weekly US public television show called "GZERO World with Ian Bremmer," and a series of podcasts and live events. Now we are growing in Canada in a big way with GZERO North.