What We're Watching: China charges Aussie journo, Palestinian election talks, WHO debunks COVID myths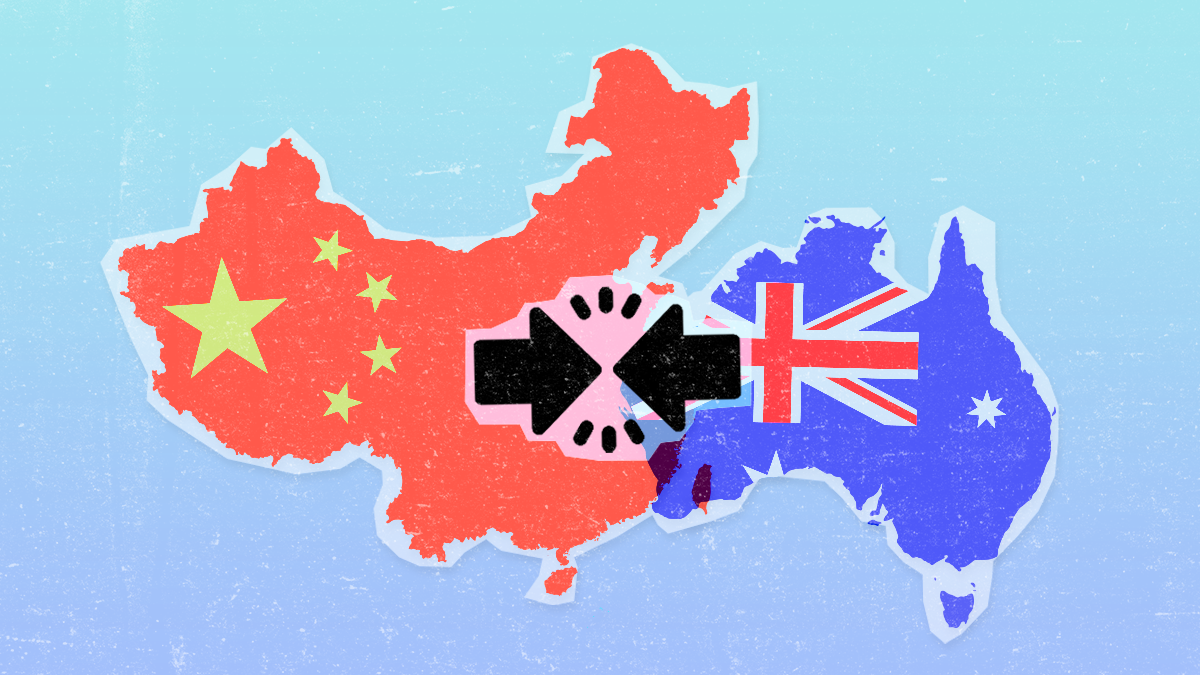 Australian journalist charged in China: Australian journalist Cheng Lei was detained last August in China for allegedly passing state secrets to foreign actors. Now, the reporter — who worked for Chinese state broadcaster CGTN when she was arrested — has been formally charged with a national security crime, though Beijing has unsurprisingly remained mum on the details. Her family (including two young children in Melbourne) say that Lei is innocent, while the Australian government has pleaded with Beijing to ensure due process. But Canberra's ability to lobby for Lei's release is surely hampered by its increasingly fraught relations with Beijing: Australia has criticized Beijing's meddling in Australia's internal government affairs, its spying activities, and called for a probe into China's alleged COVID coverup — prompting China to hit back with a series of devastating tariffs on Australian goods. The Chinese government has also targeted Australian journalists, and the last two Aussie reporters in mainland China recently fled at Canberra's urging. For now, Lei remains behind bars. Is the Australian government powerless to respond?
---
Palestinian election summit: Palestinian leaders kicked off a two-day summit in Cairo to discuss upcoming legislative (May 22) and presidential (July 31) elections, the first time Palestinians will head to the polls in 15 years. The Egyptian-brokered talks between longtime Palestinian foes — Fatah, which governs the occupied West Bank, and Hamas, the militant group that holds power in the Gaza Strip — aim to iron out procedural arrangements for the upcoming votes, including whose security forces will guard polling stations and which judicial body will resolve disputes. Palestinians have not held elections since 2006, when Hamas — designated a terror group by the US and the EU — won by a significant margin, leading to a shaky unity government and bloody power battle that saw Hamas seize control of the Strip. Fatah was eventually relegated to the West Bank, where President Mahmoud Abbas has since led a 15-year "emergency government." We're watching to see whether the polls will even take place at all, since previous elections have been scheduled only to be later rejected by those at the top.
WHO ends COVID probe in China:
Wrapping up a
hard-fought visit
to investigate the origins of the coronavirus, a team of World Health Organization experts
announced
Tuesday that it's "extremely unlikely" that COVID leaked from a lab. That initial conclusion poured cold water on the
conspiracy theory
— promoted at the onset of the pandemic by former US President Donald Trump — that the virus was either engineered by or accidentally released from a Chinese lab, a claim most scientists have long dismissed. The WHO team said it is "most likely" the virus was transmitted to humans from an animal at a wet market, but possible it came from a different source, like from imported
frozen food
products, for instance. WHO says their probe is ongoing, but the inconclusive findings so far are surely a relief for Beijing, which has often pushed unscientific
alternative theories
that the coronavirus did not originate in China. We'll be keeping an eye on whether the full investigation comes out with any definitive findings, and if other countries will even trust the probe given
perceptions
of the WHO being too cozy with China.