Will Turkey's lax building standards cause Erdogan's downfall?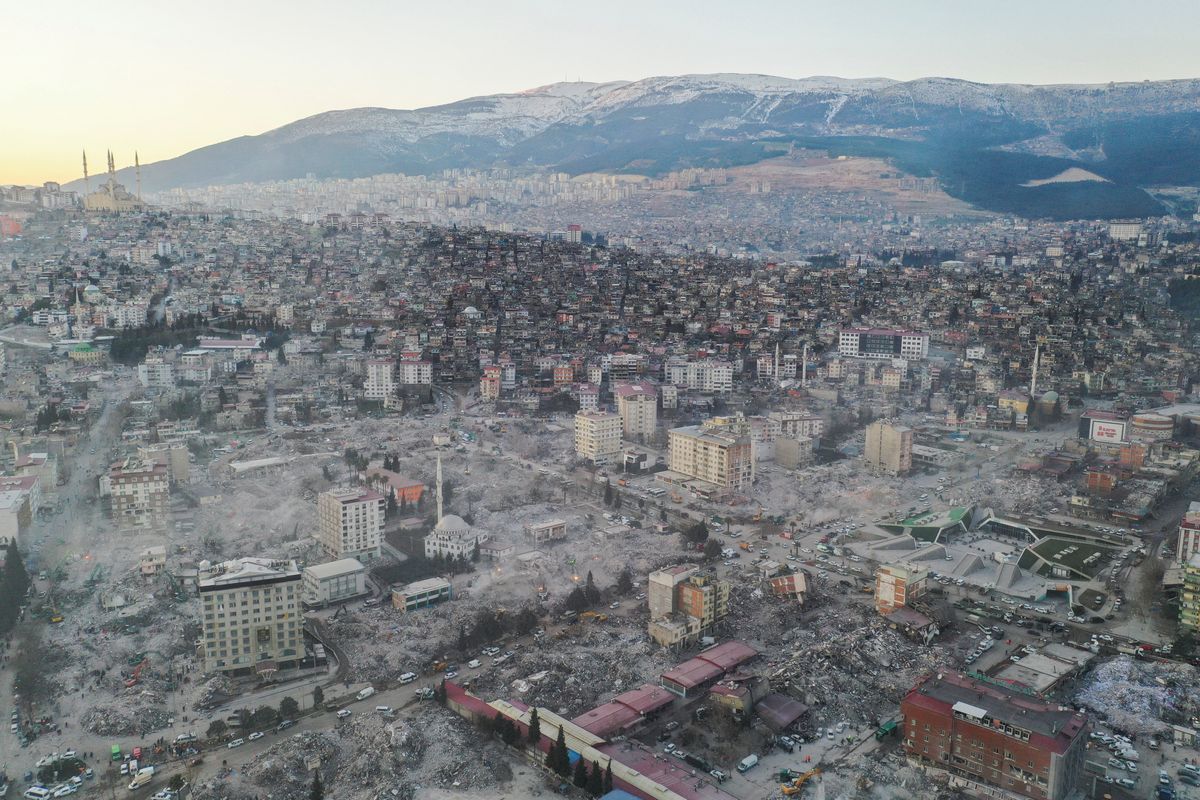 REUTERS/Issam Abdallah
The death toll from last week's 7.8-magnitude earthquake in Turkey alone has now exceeded 31,500. Given the thousands of collapsed buildings and the mounting death toll, some people can't help but say "I told you so."
For years, successive governments at the local and federal levels have not only turned a blind eye to construction projects that failed to meet safety standards but outright encouraged them. Why?
---
The scale of the problem. Analysis suggests that as many as 75,000 buildings pummeled by the quake did not meet building safety standards. While the earthquake's ferocity made some destruction inevitable, experts say that the vast scale of damage is a result of shoddy building standards and corrupt government practices.
The problem is twofold: There's scarce retrofitting of existing infrastructure to meet revised building codes, and there is lax enforcement for new builds. Indeed, it's widely reported that some government officials have long been willing to accept kickbacks in exchange for looking the other way when contractors take dangerous shortcuts – including using subpar concrete and failing to reinforce buildings with steel bars.
But skirting building codes has also been an official government policy. Since the 1960s, successive governments have passed building amnesty policies that allow contractors to bypass building safety codes in exchange for paying a hefty fine. The last such policy was passed by President Recep Tayyip Erdoğan in 2018 ahead of a general election. Crucially, many municipalities, including some run by the opposition, backed the move due to its popularity with voters – despite the fact that the government agency in charge of the scheme noted that 50% of all buildings nationwide did not meet building codes.
Many analysts have been sounding the alarm for years, saying that Turkey's perilous position along the East Anatolian Fault line makes it extremely vulnerable to quakes. Despite adopting a lax approach to safety standards, Ankara seemed to acknowledge the tension: After a deadly quake in northwest Turkey in 1999 that killed more than 17,000 people, the central government began collecting an earthquake levy, which raised 88 billion lira ($4.7 billion) that was supposed to go towards disaster prevention, though there's been little transparency on how it was used.
Erdoğan's game plan. Since coming to power in 2003, first as PM and then as president in 2014, Erdoğan has made infrastructure expansion a cornerstone of his economic policy. The earthquake hit amid his bid for reelection, and now Erdoğan's cracking down on builders, issuing 113 arrest warrants in recent days to show that he takes liability seriously. But it may be difficult to disentangle himself from this quagmire before Turks head to the polls on May 14.