Non-coronavirus news: Joe vs Bernie, Russia vs Saudi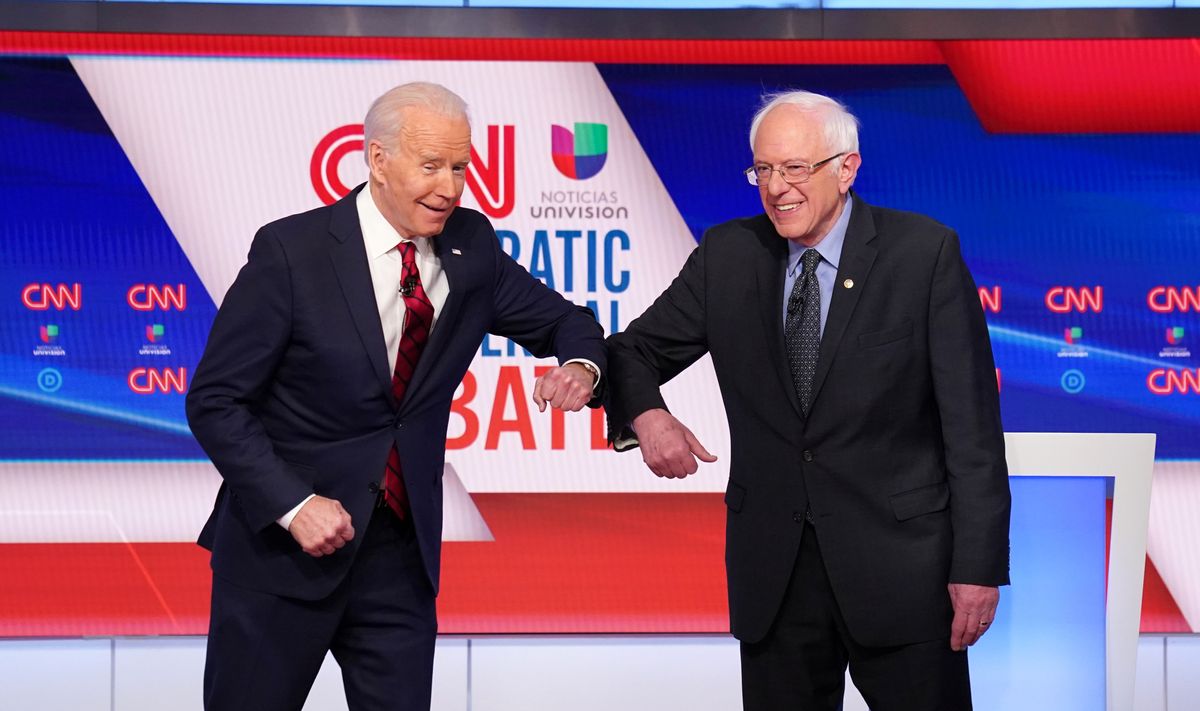 What's next for the Democrats? Joe Biden swept primaries in Florida, Illinois and Arizona on Tuesday night, racking up a wide margin of victory against Senator Bernie Sanders, his main opponent in the race for the Democratic nomination for president. Sanders would now need to win about 6 in 10 of all remaining delegates to gain the party's nod. That's improbable given Biden's strong support, particularly among older voters, who turned out despite coronavirus fears. Sanders will now be under intense pressure to exit the race, to allow the Democratic party's presumptive nominee to focus his time and resources on defeating Donald Trump at a time when traditional political rallies have become impossible and daily life for millions of Americans is being turned rapidly upside-down. We're watching to see what Bernie decides to do.
---
Russia-Saudi oil price war: Last week, Saudi Arabia and Russia got into an oil price war, after a longstanding agreement between the two world's largest exporters to keep a lid on crude output fell apart. Taken together with the coronavirus' economic effects, the resulting collapse in oil prices is hammering stock markets, where energy companies have a big presence. Despite early hopes that Moscow and Riyadh would smooth things over after some crude chest-puffing, it looks like they are both digging in. Far from being fazed by Saudi Arabia's decision to slash prices and boost production, Russia, which has about $150 billion in a rainy-day fund, has announced fresh measures to stabilize its economy. This could go on for a while, and the strong personalities of Russia's President Putin and Saudi Crown Prince Mohammad bin Salman may push this fight further than is good for either of their oil-dependent economies.