GZERO Daily: the newsletter for people who love global politics
Sign up for our free newsletter to keep up with what's going on around the world - and why it matters.
Subscribe
GZERO Daily: the newsletter for people who love global politics
Subscribe Now

We have updated our Privacy Policy and Terms of Use for Eurasia Group and its affiliates, including GZERO Media, to clarify the types of data we collect, how we collect it, how we use data and with whom we share data. By using our website you consent to our Terms and Conditions and Privacy Policy, including the transfer of your personal data to the United States from your country of residence, and our use of cookies described in our Cookie Policy.
Déjà vu in Israel: Another government crumbles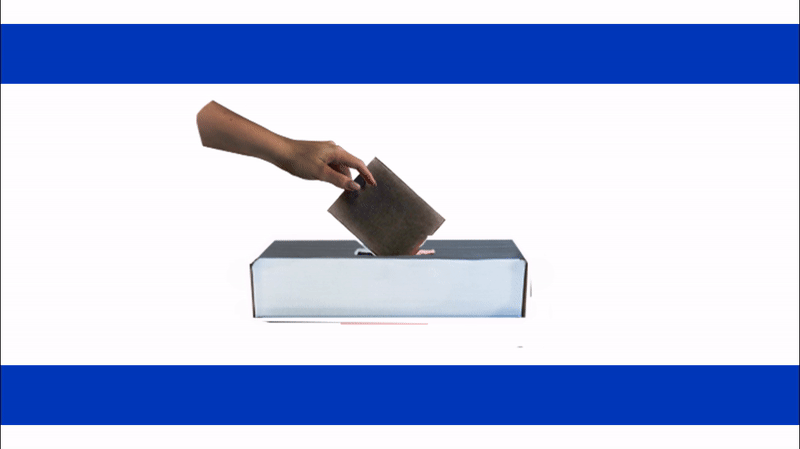 Ari Winkleman
Political tumult is again the order of the day in Israel, where the fifth election cycle in three years is about to kick off. Crippled by dysfunction and tribalism, Israel has joined the ranks of countries like Italy and Greece, where general elections have been known to occur with infuriating frequency.

What sparked the latest government collapse, and how might Israel overcome this period of chronic stalemate?
---
Background. It was a very big deal last June when a new Israeli government was sworn in that was not headed by someone called Benjamin "Bibi" Netanyahu, who had held the top job for 12 years. The man responsible for cobbling together the politically diverse coalition was Yair Lapid, a 58-year-old former journalist who entered the political fray in 2013 and heads the centrist Yesh Atid (There Is a Future) Party.
By all accounts, the coalition government – headed for the past 12 months by rightwing Prime Minister Naftali Bennett – was a remarkable success in that … it existed. The bloc included a ragtag grouping of eight political parties – notably including an Arab Islamist party – united by nothing more than animus towards Bibi.
That coalition, however, began to crumble in recent months after a couple of right-wing lawmakers defected, robbing the government of its majority. Also in recent weeks, left-wing and Arab coalition members refused to back key legislation, making it clear that the minority government's days were numbered. According to the coalition agreement inked last summer, Lapid, currently serving as foreign minister, will take over as interim PM until the next coalition is formed after the October polls.
The Bibi of it all. Bibi has been dreaming of this day since he was relegated to opposition status last year, forced to give up the trappings of PM life. While his right-wing Likud Party and allies remain the biggest parliamentary bloc, early polls show that he still wouldn't have the 61-seat majority needed to win back the top job if elections were held today.
A longtime politician, Bibi has in recent years burned bridges with several right-leaning parties and former Likud members who would appear to be his natural political allies. Still, the forever-politician will do everything in his power to change that over the next 12 weeks.
The Biden of it all. This latest turmoil comes just weeks before US President Joe Biden is set to visit Israel, the Palestinian territories, and Saudi Arabia. While this throws a spanner in the works for the White House – which has been coordinating a very sensitive trip to the region with the Bennett-led government – for Lapid, the timing of the handover is perfect.
"Israelis are suckers for positive, warm attention, and visits from US presidents – no matter who the president is – are a huge deal," says Neri Zilber, a Tel-Aviv based journalist and policy advisor at the Israel Policy Forum.
Biden's upcoming visit "will be a major moment for Lapid to burnish his reputation, image, and standing as a real prime minister and a global statesman, especially among the Israeli public," he adds. Indeed, many Israelis don't see the former TV personality as having the grit or gravitas for the job.
Breaking the stalemate. The election outcome will in large part be decided by the ability of the current anti-Netanyahu bloc to again awkwardly hold hands and join forces. Prospects for such an alliance, however, are further complicated by the fact that several of these parties could fall short of the electoral threshold needed to sit in the Knesset, Israel's parliament.
But even if the same or a similar anti-Bibi bloc manages to ink a deal, it would only be a bandaid.
Part of the problem, says Anshel Pfeffer, The Economist's Israel correspondent and a senior writer for Haaretz, is structural. "The system has a bit of inherent political instability in it," he says, including the very low threshold (3.25%) for small parties to make it into parliament.
And then, of course, there's Bibi, the Israeli right's juggernaut, who has in recent years waged war on state institutions and exploited ideological differences within the Knesset – and society – partly to distract from his own legal woes.
"If Bibi were out of the equation, would the Israeli political system recalibrate itself?" Pfeffer asks himself. "I think there's a chance that it would. But it is far from a given."
"There are other issues that aren't being talked about, like state vs. religion, inclusion of Arab citizens within the government, executive vs. judicial powers" that would surely persist in a post-Bibi era, Pfeffer adds. "There's no question that Netanyahu is fueling these things. But it doesn't necessarily mean that once he's gone that these issues will be less toxic."
And there's another crucial factor that could upend the cycle of stalemate that many analysts are focused on: the Arab-Israeli vote, which has long been ignored by the Israeli political establishment. But that has changed since the Bennett-Lapid coalition included Raam, an Arab-Israeli party, for the first time in history.
"The fact that the Israeli Arabs are now in play, at least they have been over the past year … is a huge structural game changer in Israeli politics," says Zilber, noting that for decades this 20% of the citizenry "were considered out of bounds."
Indeed, the structural advantage the Israeli right has enjoyed for decades is beginning to shift.