DeSantis goes after Trump in Iowa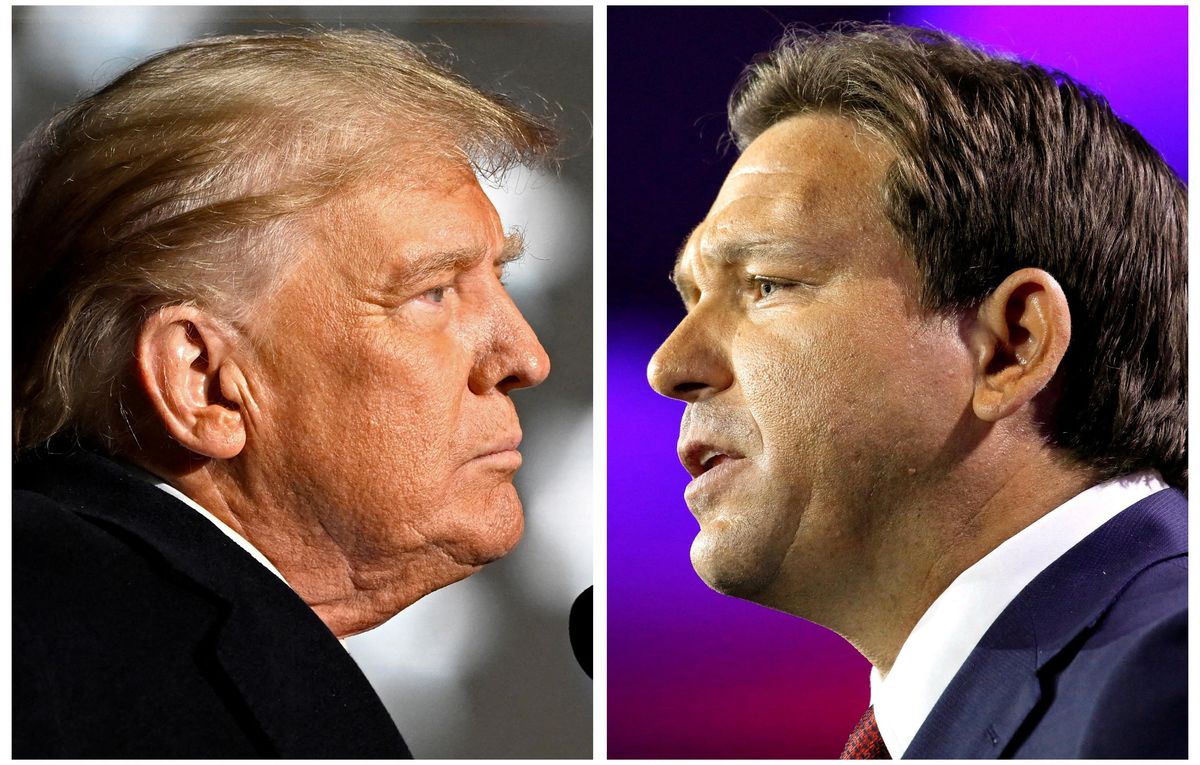 Reuters
Ron DeSantis, the popular conservative governor of Florida, has not actually announced that he's running for president in 2024. Nonetheless, the rising Republican star was out on the campaign trail over the weekend, making stops across the state of Iowa – the first to cast ballots in the GOP primary early next year – for the second time in a month.

---
This comes after DeSantis' recent world tour – to Israel, South Korea, Japan, and the UK – failed to make big news, while Donald Trump, the leading Republican contender, continued to dominate media headlines … and the polls.
While DeSantis has so far avoided criticizing the former president, he did signal a change of approach this time around by subtly dissing Trump for canceling a planned event this weekend in Des Moines, the Iowan capital, due to inclement weather. DeSantis also made a clear dig at Trump when he said at an event that "governing is not about entertaining. Governing is not about building a brand or talking on social media and virtue signaling."
DeSantis is the only presidential hopeful who has even a slight chance of challenging Trump in a GOP primary. Still, having a tough time getting donors and wooing voters, it remains unclear whether the
shtick
that has worked so well for him in Florida can be applied to the national stage.