Trudeau and Biden line up … to take on China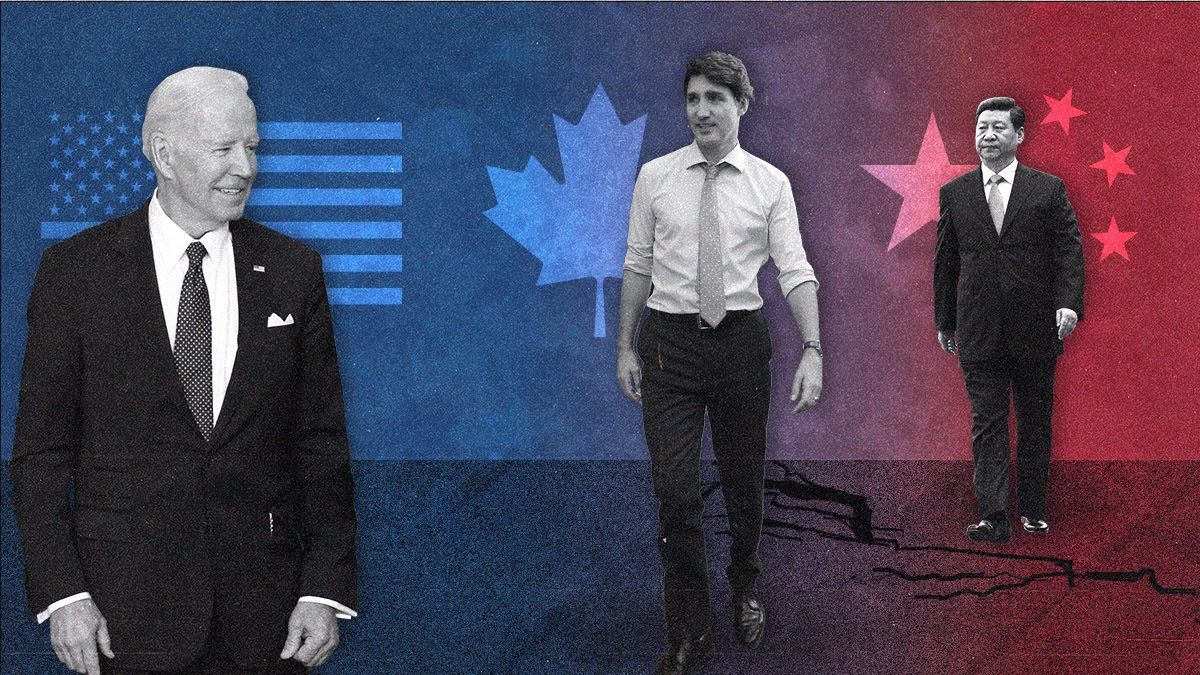 Luisa Vieira
In a speech last week in New York, PM Justin Trudeau took a shot at China while talking up Canada's lithium production.
"The lithium produced in Canada is going to be more expensive because we don't use slave labor because we put forward environmental responsibility as something we actually expect to be abided by because we count on working … in partnership with indigenous peoples, paying fair living wages, expecting security and safety standards."
Trudeau was trying to frame a policy choice for Americans: buy virtuous, ethical Canadian lithium or unethical, Chinese lithium. This message, which Trudeau and Deputy PM & Finance Minister Chrystia Freeland keep delivering, is in line with President Joe Biden's priority of friend-shoring, or trading with reliable partners – not China.
---
The day before, at a speech in Washington, DC, Biden's national security advisor, Jake Sullivan, pointed to the new Canada-U.S. energy transformation task force, which was created with the aim of "ensuring clean-energy supply and creating middle-class jobs on both sides of the border."
Sullivan, a China hawk, is pushing for a new "Washington consensus" that will see Canada and other friendly countries adopt trade patterns that will "de-risk" the China relationship so that America and its allies can have "resilient, effective supply chains."
Canadian politicians — who are fearful that Biden's huge Inflation Reduction Act will push companies south in search of lucrative subsidies — want to be in the big US industrial tent, which means closer ties to Uncle Sam and greater distance from Xi Jinping.
Trudeau family tradition
For decades, Canada had a different approach to China. Trudeau's father, Pierre, first visited China in 1949 and established diplomatic relations with China in 1970, two years before Richard Nixon's ping-pong diplomacy. For Canadian foreign policy mandarins in the decades that followed, the country's links to China were a reminder that Canada could go its own way.
Justin Trudeau, therefore, was following not just a Canadian pattern but a family tradition when he sought closer ties to China as prime minister. Before he was elected, he had to apologize after confessing to admiring "China's basic dictatorship."
Chinese hostage diplomacy seems to have finally forced Canada to reassess its relationship, but even after that, it was slower than its allies to respond to the snarling "wolf warriors" of Beijing. Canada was the last of the Five Eyes to ban Huawei from its cell networks, was slower than the US to ban TikTok from federal government phones, and has yet to decide if it will bring in a foreign agent registry or take other steps to counter Chinese interference in Canadian politics.
Back in formation
Canadian officials were guilty of "wishful thinking," says Wesley Wark, a senior fellow at the Center for International Governance Innovation in Ottawa. "Over the years, our eyes have been opened to the reality of China's new position in the world, its aggressive ambitions, its conduct as an international power. And slowly but surely, Canada has responded to that primarily … by trying to stay in formation with its Five Eyes partners."
It has not moved quickly enough for its critics at home.
On Monday, when Trudeau was back in chilly Ottawa, he was greeted by a Globe and Mail story revealing that his government did nothing after it was warned that the Chinese intended to go after Conservative MP Michael Chong's relatives in China. The government eventually confirmed the facts but has not yet explained why it didn't alert Chong to the threat or expel the diplomat who made it.
Leaks from the secret world
Trudeau's government has struggled for months with similar damaging leaks from Canada's intelligence agencies, which shows that some in the secret world agree with Conservative complaints about the passivity of the Trudeau government in the face of provocations from Beijing. Trudeau has signaled that Canada is taking a new tone, but he doesn't seem to be backing his words with action at home.
There may be a reason for Trudeau's caution, says Anna Ashton, China director at Eurasia Group. In 2018, when Canada detained Huawei Chief Financial Officer Meng Wanzhou in response to an American extradition request, the Chinese didn't respond by detaining Americans but by locking up two Canadians — Michael Spavor and Michael Kovrig — for almost three years.
"When it comes to Chinese retaliatory efforts, Canada's more vulnerable than the United States," she says.
Perils of a tougher line
Ashton is worried that both Canada and the United States are courting trouble if they push too hard to decouple their economies from China in response to pressure from the opposition. China is already using exit bans and raiding foreign companies' Chinese offices.
"Everybody's attacking Biden no matter what he does from the right. Basically, he's in a situation where he can't be tough enough, but if he's too tough, it could prevent him from developing the diplomatic ties needed to prevent an actual emergency."
Trudeau is lining up with Biden in taking a tougher tone with Xi, but he doesn't look comfortable doing so. Given the downside risks of confrontation, Trudeau's unease makes sense, although it's likely unwise to show weakness when dealing with the hard men in Beijing.
____________
GZERO North is a weekly newsletter that gives you an insider's guide to the very latest political, economic, and cultural news shaping US-Canadian relations. Subscribe today.