A BRIDGE OF LOVE: ETHIOPIA AND ERITREA​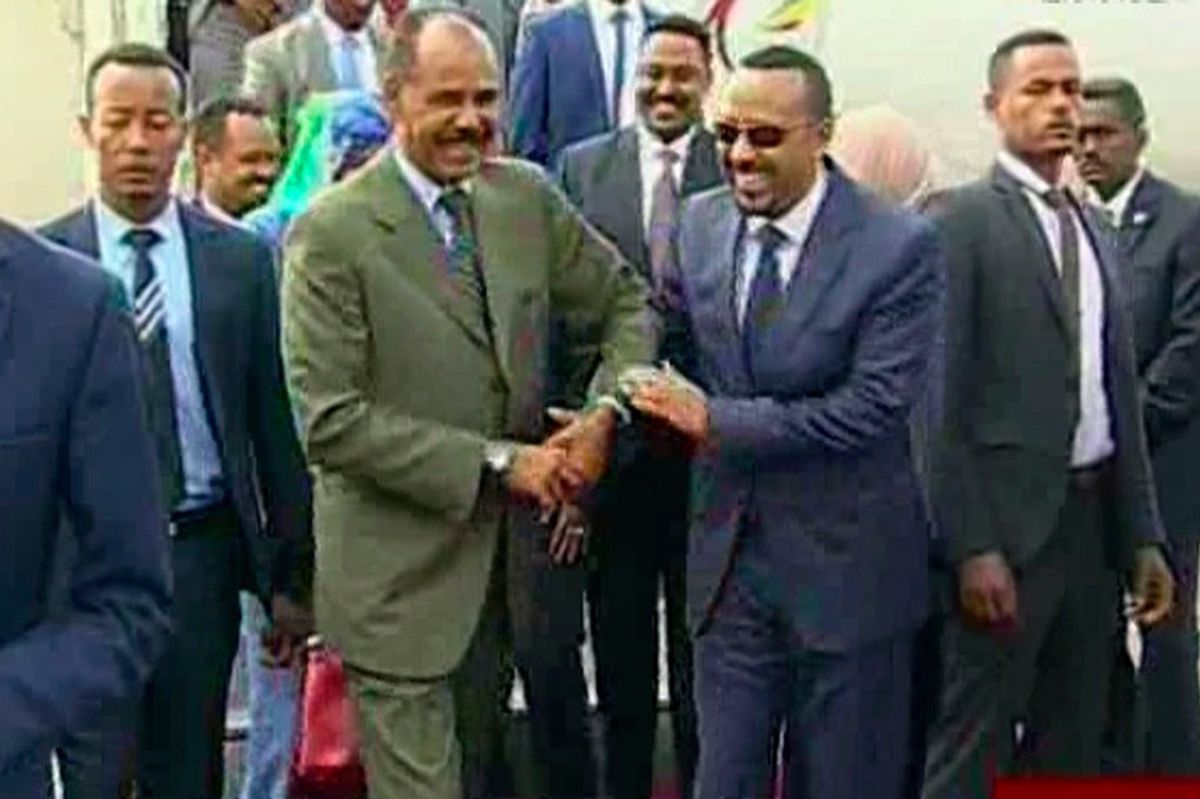 On Sunday, the leaders of Ethiopia and Eritrea built a bridge of love across a long-disputed border. That's not us getting mushy in the mid-summer heat – that's a direct quote from Ethiopian Prime Minister Abiy Ahmed, who has agreed with his Eritrean counterpart Isaias Afwerki to finally settle a late-1990s conflict that killed 80,000 people, displaced half a million more, and fueled destabilizing proxy fights between the countries elsewhere in East Africa ever since.
---
The peace is largely the initiative of the youthful Mr. Abiy – a former intelligence officer who, since taking power earlier this spring, has made waves by relaxing political controls, pledging economic reforms, and promising a more inclusive government. Peace with Eritrea would free up economic resources and open up greater avenues for development, not least by enabling landlocked Ethiopia to regain access to the Red Sea via Eritrean ports.
For Eritrea, peace offers a chance to emerge from the ruthless militarization and economic isolation that have made it one of the world's most repressive regimes, driving hundreds of thousands of its people northward to Europe in search of better opportunities in recent years.
To be sure, plenty of challenges remain – for one thing, Ethiopian troops still need to leave border areas that they have occupied in contravention of UN findings, and thorny questions of territorial and population exchanges also remain. It's also unclear whether Eritrea's Afwerki can ease tensions without losing control over a system that has been shaped by more than two decades of war-footing.
But in a world where borders and walls are the thing these days, a bridge of love isn't a bridge too far, is it?