The Graphic Truth: Biden's gas price woes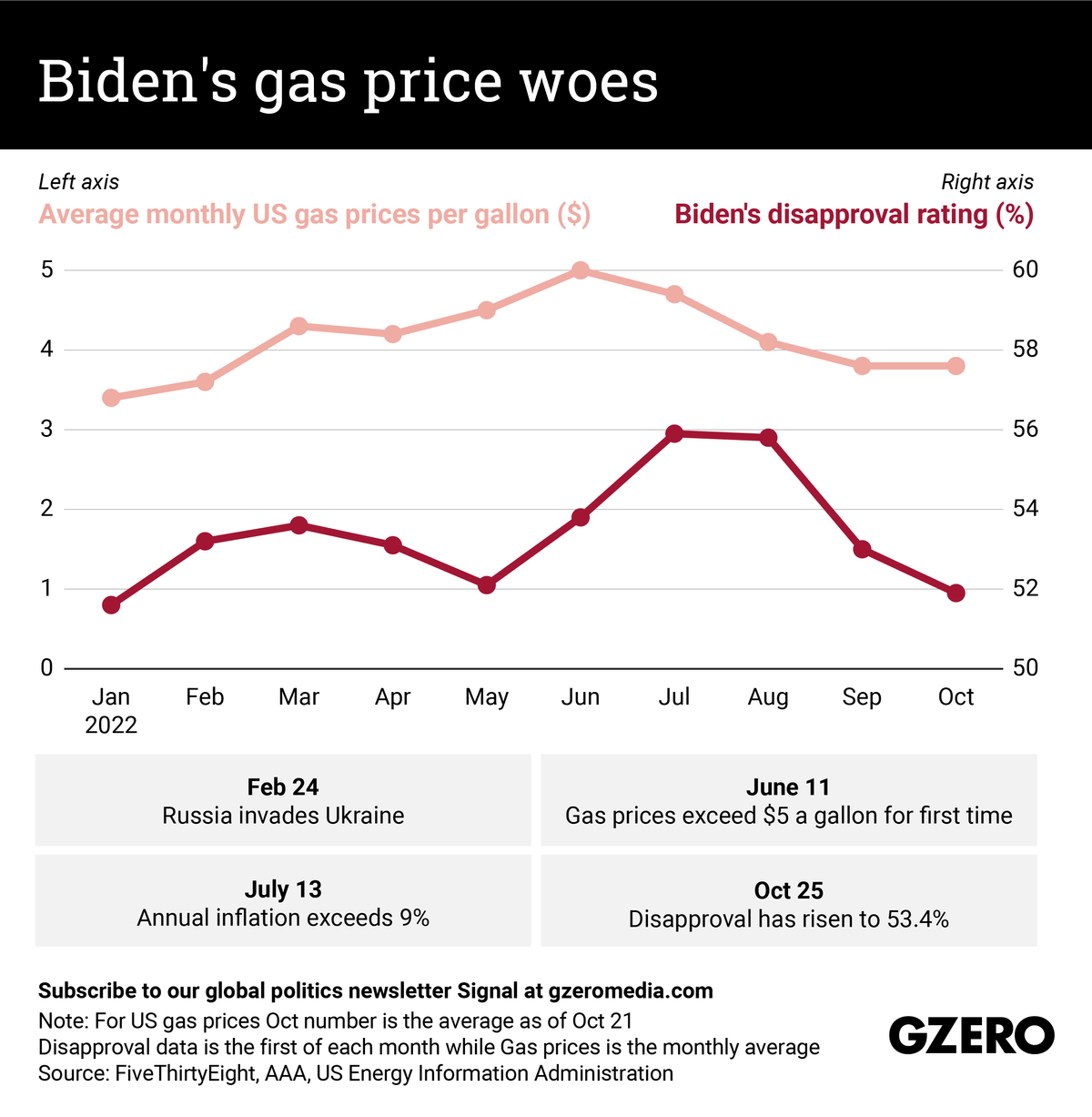 Polls show US voters rank the economy as their No. 1 issue ahead of the Nov. 8 midterms. Many blame Democrats for today's inflationary pressures despite a bid by the White House to dub increased prices at the pump as "Putin's price hike." But even before the Russian invasion of Ukraine sent global supply chains into a tizzy, Biden's disapproval rating was way higher than he would've liked. We track the correlation between it and US gas prices since the beginning of the year.
This comes to you from the Signal newsletter team of GZERO Media. Sign up today.