What We're Watching: Brazil Rejects G7 Amazon Aid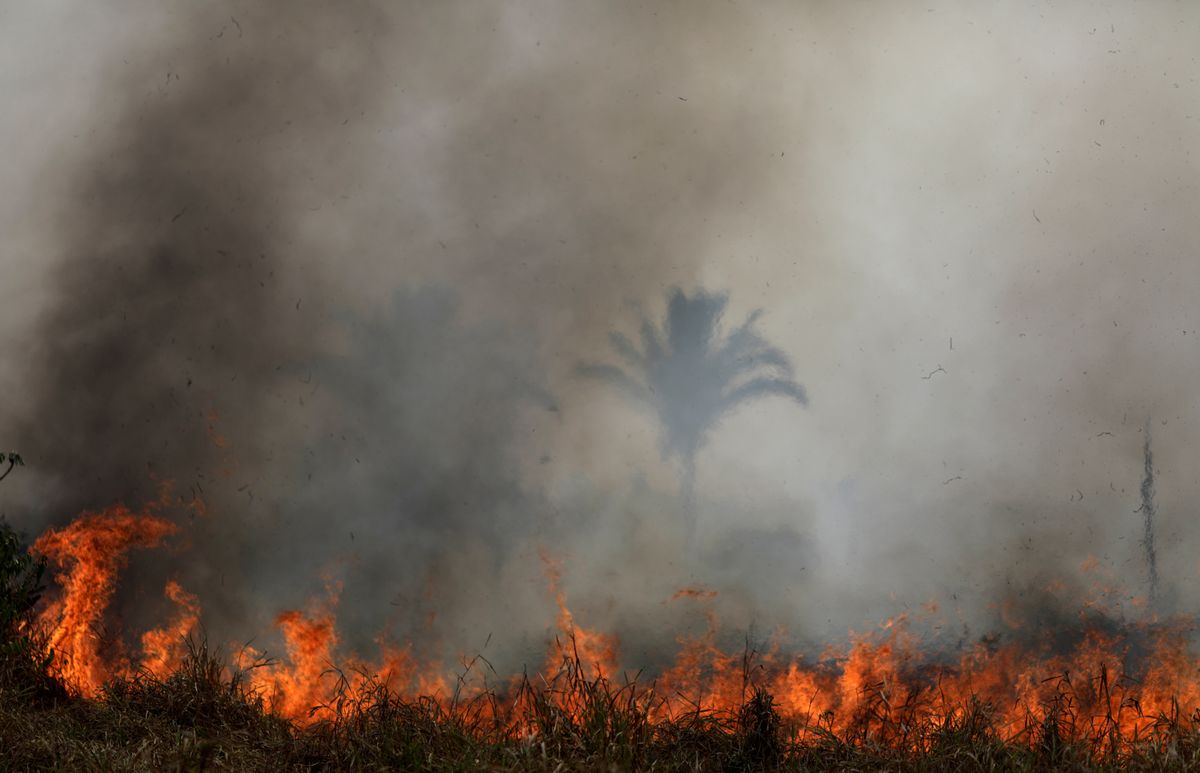 Amazon aid rejected – G7 leaders agreed last weekend on an aid package of $22m to help Brazil put out thousands of fires raging across the Amazon rainforest. But despite earlier complaining that it lacked the resources to deal with the fires, Brazil has just rejected the offer, suggesting that it would best be used to "reforest Europe." Each year, farmers burn some forest acreage legally to clear land for pastures and planting, but critics say President Jair Bolsonaro's moves to loosen enforcement of rules, coupled with his anti-science rhetoric, have encouraged more fires than usual. Bolsonaro, a far right science skeptic, has bristled at international criticism about the Amazon. Last week he finally deployed more than 40,000 soldiers to squelch the blazes. The EU is holding up a massive trade deal with Brasilia over concerns about Bolsonaro's environmental policies.
---
Italy Reaches a Turning Point – Unless Italy's political parties can form a new government today, the country will go to snap elections. The current political crisis began earlier this month when the increasingly popular Matteo Salvini withdrew his Lega party from the governing coalition in order to force new elections he believed would make him prime minister. But if his former coalition partners in the anti-establishment Five Star Movement can now form a (once unthinkable) coalition with the center-left Democratic Party, Salvini's gamble will have backfired, leaving his party in opposition. As a reminder, debt-laden Italy is in the middle of a bitter fight with Brussels over how much money the Italian government is allowed to spend.
DR Congo (finally) forms a government – Eight months after Felix Tshisekedi was elected president of the Democratic Republic of Congo, replacing longtime strongman Joseph Kabila, the country has formed a new government. That election marked the DRC's first-ever peaceful transition of power, but some suspected that Tshisekedi – who defeated Kabila's preferred successor – had struck a secret deal allowing Kabila to stay in power behind the scenes. Kabila's political party controls 70 percent of parliament, and the new coalition government roughly mirrors the balance of power in the legislature, with nearly two-thirds of jobs going to Kabila loyalists, including prime minister and influential mining, defense, and finance ministry posts. We're watching to see whether this power-sharing agreement can produce real change in a country wracked by systemic corruption, ongoing political violence, and a raging Ebola epidemic.
What We're Ignoring
Nuking a Hurricane? – President Trump has denied media reports that he asked aides whether the US could avoid hurricane damage by hitting large storms with nuclear bombs before they make landfall. Whatever Trump may have said, this is a bad idea. Experts say that nuking a hurricane would simply create a radioactive hurricane. For a detailed technical explanation, click here. But your Signal authors also fear that a nuclear blast in the middle of the ocean might also produce a shock wave large enough to interfere with television reception just as baseball season heads for the playoffs.