Why Juan Guaidó's "Coup" Failed: A Chat with Naunihal Singh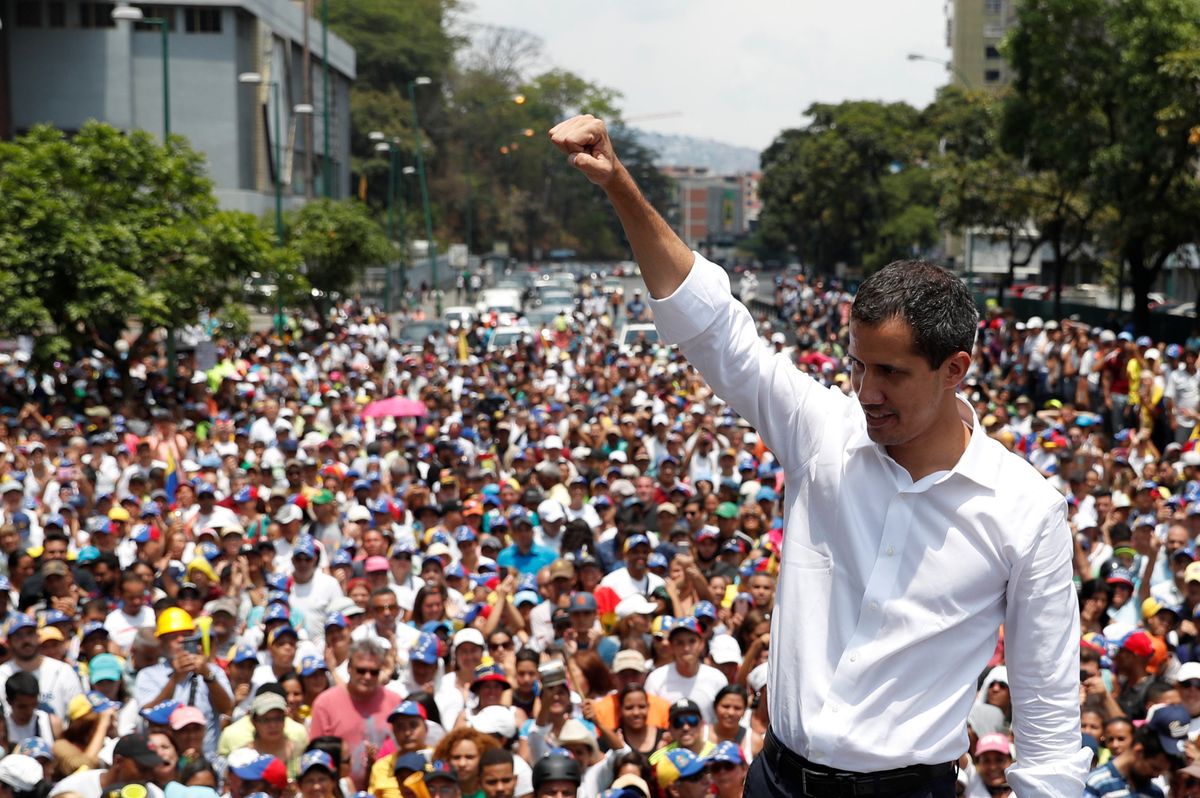 Earlier this week, Venezuelan opposition leader Juan Guaidó failed to topple the regime of Nicolás Maduro after calling on members of the military and his fellow citizens to rise up. We spoke with scholar and coup expert Nauinihal Singh on why things didn't go Mr. Guaidó's way. The exchange has been lightly edited and condensed for clarity.
---
1. Why do coups succeed or fail?
What matters most is information and expectations. That's because information and expectations are self-fulfilling. If people start to believe that your side is going to win, and that view spreads, it's more likely that it actually will.
The first thing you need to do is make a public broadcast. The key here is that you're not talking to the people of the country but to military actors to try and convince them you've already won.
2. What mistakes did Juan Guaidó make this week?
He made his announcement via Twitter. Firstly, who's going to be reading Twitter at 5:00 in the morning? Secondly, who's going to follow Juan Guaidó'? If you're a military commander, the last thing you want is for state intelligence to see that you follow Juan Guaidó.
Usually these broadcasts involve a general. Guaidó showed up with some low-ranking military figures in the background. You look at that and you say, I don't know who's supporting Guaidó. If he'd been standing side by side with generals, it would have had a very different impact.
What you need is the simultaneity that creates common knowledge. Twitter doesn't have that. A Tweet being viral means it's read by 2 percent of the population (over the course of five days), but a broadcast gets heard by everyone within the military at the same time. We don't have social media that operates that way right now.
3. What did you think of Maduro's response?
Maduro was weak as well. Ideally, Maduro would have been on television right away. The fact that he waited for 12 hours made him look weak, and that makes me wonder what's happening on his side
4. Can Guaidó turn things around?
Yes, there are times when a coup attempt fails initially but then eventually succeeds. Guaidó needs to underscore the fact that he hasn't being arrested. He needs to get a number of people out on the street and to show that the military is divided and not fully in support of Maduro. If he can achieve that, then it's possible that pressure from the street might cause enough division to topple the regime.
* Note: we use the phrase "coup" in the narrow technical sense of an attempt to take over government using force or the threat of force.
** Disclaimer: Naunihal Singh is a scholar at the US Naval War College. The views expressed here reflect his personal opinions and not those of his employer.
From Your Site Articles
Related Articles Around the Web