Articles of Impeachment! Now what?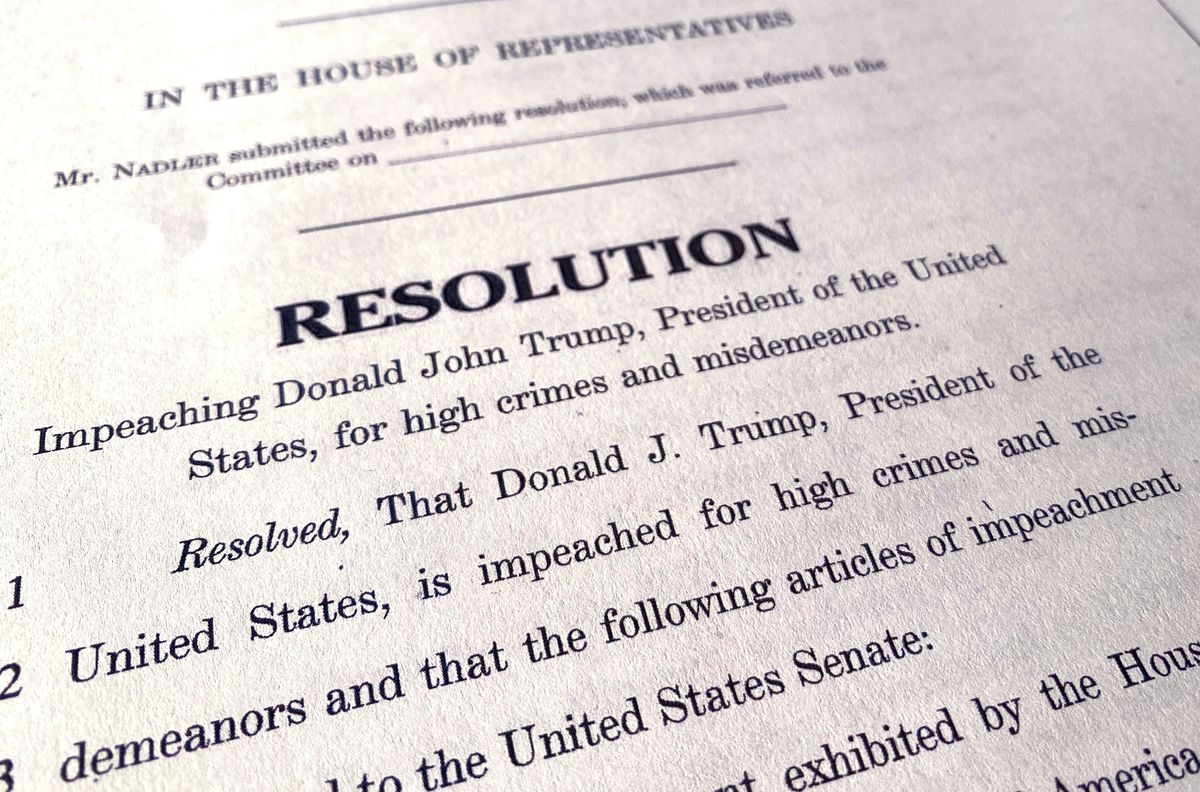 After a months-long investigation into whether President Donald Trump pressured Ukraine's president into investigating his political rivals in order to boost his reelection prospects in 2020, House Democrats on Tuesday brought two articles of impeachment against him. They charge Trump with abuse of power and obstruction of Congress.

So, what are the next steps?
---
Debate and vote in the House of Representatives: The House Judiciary Committee will now debate the articles of impeachment and vote on whether to recommend they be taken up by the full House of Representatives. With Democrats in control of the committee and the House more broadly, impeachment is very likely to be approved in both. If so, Donald Trump will become just the third president in American history to be impeached.
Senate trial: As soon as January 2020, Trump would go on trial before the Senate, where a two-thirds supermajority of votes would be needed to convict him of the impeachable offenses and remove him from office. Republicans control the Senate by a 53-47 majority, meaning that 20 GOP senators would have to turn on the president in order to oust him – this is a pipe dream: Trump's approval rating among registered Republicans is north of 80 percent.
If he is impeached but not removed from office, he would remain in the White House, with no restrictions on continuing to seek re-election next November. Pundits and pollsters will endlessly debate whether impeachment hurts or helps him at the polls.
How long will it take? Trump could be formally impeached before Christmas, when Congress has a scheduled recess. After that point, the calendar would fall into the hands of Senate Majority Leader Mitch McConnell, who would decide when to run the Senate trial.
There's little precedent for how long a Senate trial would last: the only one in modern US history – the 1999 trial of Bill Clinton – lasted just over a month.