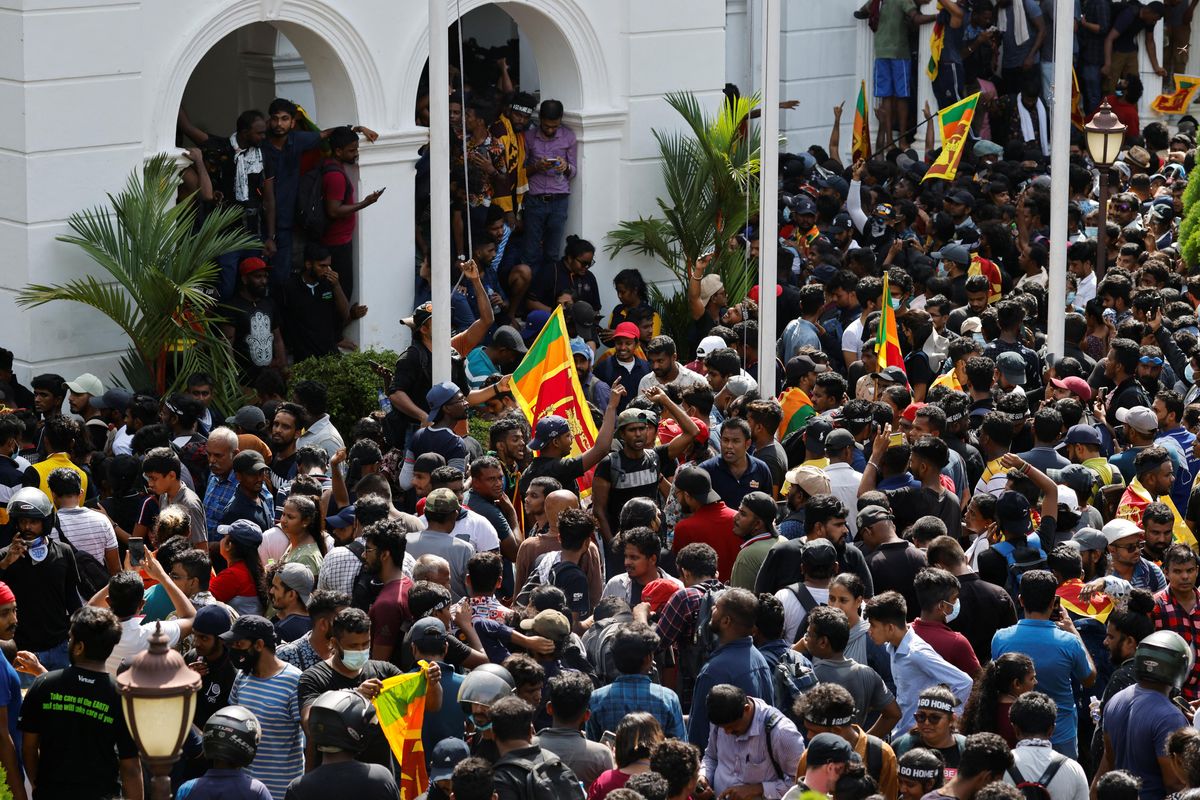 REUTERS/Adnan Abidi
Just when we thought Sri Lanka's worst-ever crisis was about to end, things took another unexpected turn on Wednesday.
---
Deeply unpopular President Gotabaya Rajapaksa, who has reportedly agreed to resign but has not been seen or heard from in days, fled to the Maldives and is believed to be trying to secure asylum in Dubai or Singapore. Rajapaksa and his family were initially held up at Colombo airport by immigration officers who refused to check their passports inside the VIP lounge, where they were hoping to avoid crowds like those who occupied the presidential palace last weekend.
The president then appointed PM Ranil Wickremesinghe, a Rajapaksa ally who'd also promised to step down, as acting president until parliament meets to select a new head of state, which could take days. Wickremesinghe subsequently declared a nationwide state of emergency and curfew.
As expected, anti-government protesters — who want both men out — ignored the order, storming the prime minister's office in Colombo following a standoff with security forces. Wickremesinghe's whereabouts are unknown, and it's unclear who's really in charge or who the military will side with moving forward.
Meanwhile, Sri Lankans are getting angrier, and things could go further south if the people don't soon get a new leader without Rajapaksa baggage.