What We're Not Watching: Tucker's 'O, Canada'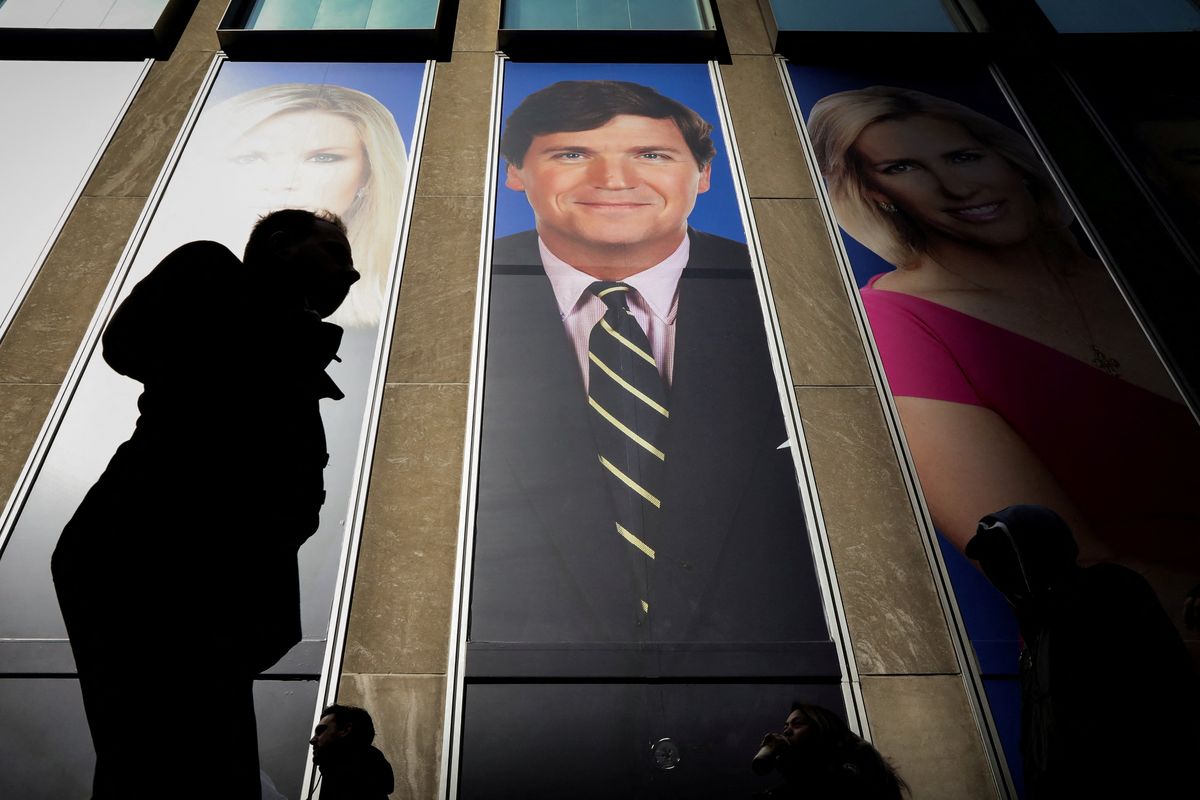 REUTERS/Brendan McDermid
Chances of an American invasion of Canada fell this week when Fox News dropped Tucker Carlson from its lineup, a move that appears to be part of the fallout from the network's massive settlement with Dominion Voting Systems.
---
Tucker's departure means that a host of far-right Canadians will not be getting the moment in the sun they expected from a special – that was set to air on May 1 – exploring whether the US should launch a military campaign to overthrow Canada's "authoritarian" government.
In this space last week, we pondered the implications of that broadcast, since Carlson's millions of viewers could be influenced to think bad and inane things about their northern neighbors. It turns out that we needn't have worried.
Fox Senior Media Relations Manager Ali Coscia confirmed by email on April 26 that the show will not be aired: "Confirmed — this episode will not run on Fox Nation. There are no further new episodes of Tucker Carlson Originals running on the platform."
This is bad news, no doubt, for Lauren Southern and the other marginal personalities from the Canadian far right, but it's good news for the cross-border relationship. Now, millions of Fox viewers will never be told that Justin Trudeau is a dictator who should be overthrown by force.
As for the broader meaning of the Carlson exit, check out
this thoughtful New Yorker article
, which argues that it doesn't matter that much. The network, not the talking head, is the real star. Ian Bremmer, meanwhile, believes Fox made the right move, but he also thinks Carlson will simply take his brand elsewhere and still find a way to have a
huge impact in 2024
.