Hard Numbers: Amazon arrests, UK and EU tussle (again), Russian spy found at ICC, COVID vaccines … for babies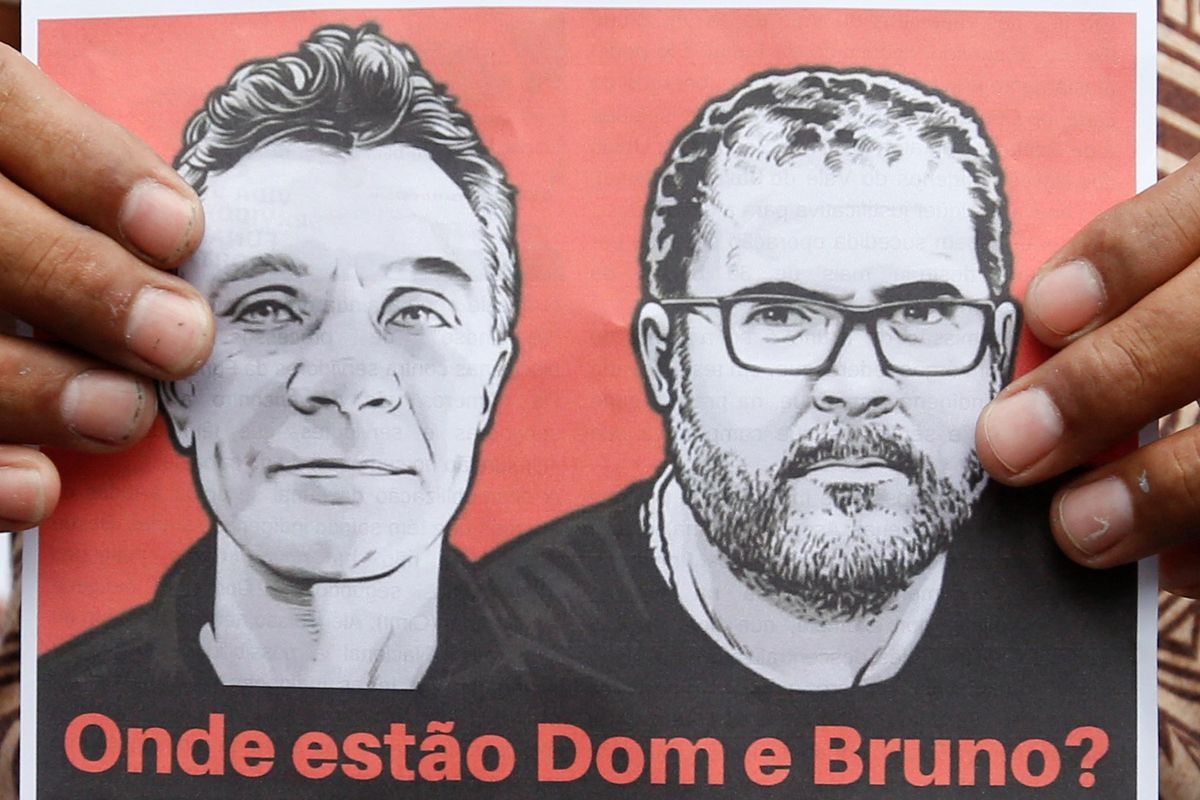 REUTERS/Suamy Beydoun
2: Two brothers have been arrested in connection with the murder of British journalist Dom Phillips and Brazilian indigenous expert Bruno Pereira in the Amazon rainforest. Authorities believe one of the suspects ambushed the victims prior to the attack. Phillips and Pereira worked to expose and prevent illegal fishing and mining in the rainforest.

---
24: The British government is deciding whether to ditch a European human rights pact it passed into law 24 years ago after the European Court of Human Rights forced London to freeze a controversial immigration policy mandating the transfer of asylum seekers to Rwanda. This latest row comes as the UK and EU are already at loggerheads over the Northern Ireland Protocol.
20: Dutch authorities say they caught a Russian spy trying to infiltrate the International Criminal Court at the Hague, which is investigating alleged war crimes by Russian forces in Ukraine. The suspect, who was posing as a Brazilian intern, will face legal proceedings in Brazil. This breach isn't new: the Dutch say they've expelled some 20 Russian spies in recent years.
20 million:
The US Food and Drug Administration has authorized the use of Moderna and Pfizer/BioNtech vaccines for children as young as six months. Around
20 million American kids
under the age of 5 will now be eligible for the shot.
This comes to you from the Signal newsletter team of GZERO Media. Subscribe for your free daily Signal today.