Hard Numbers: Bannon charged, Egyptians skip sham vote, Greenland ice melts, Thai protest leaders jailed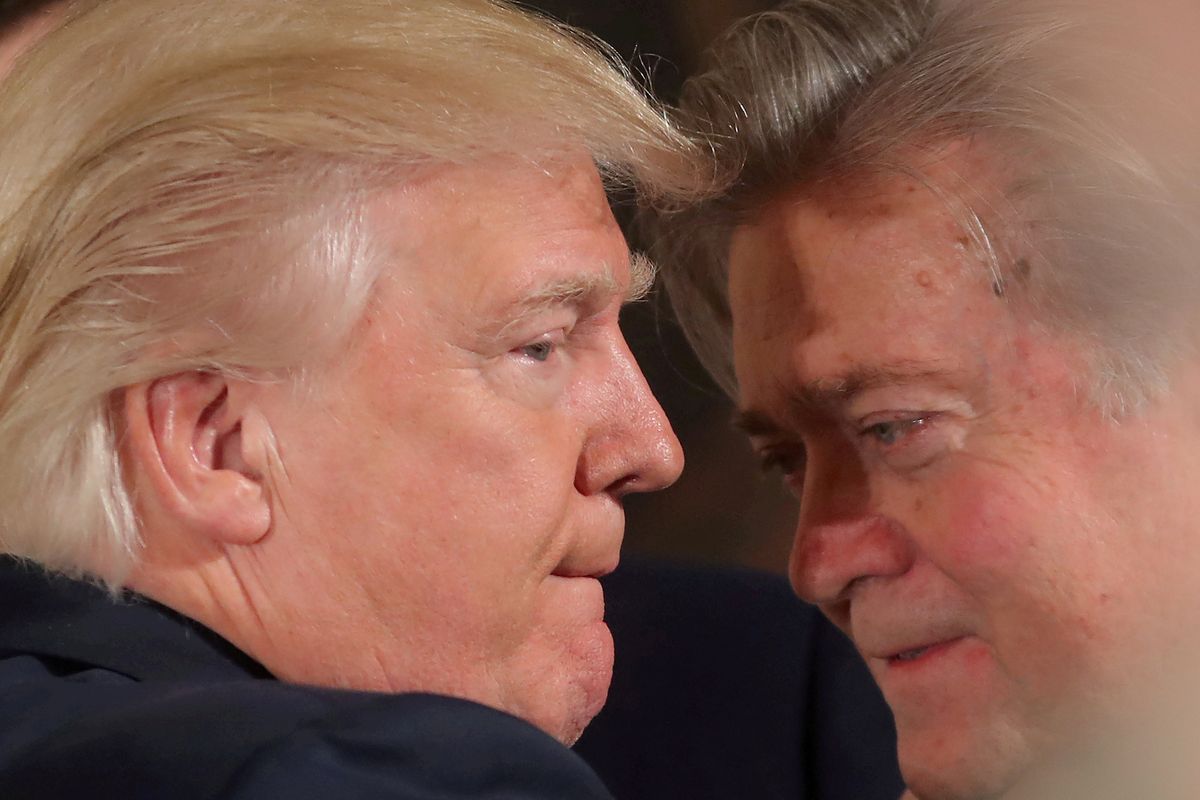 1 million: Steve Bannon, the architect of US President Donald Trump's 2016 campaign, has been indicted for wire fraud after allegedly pocketing over $1 million from pro-Trump online donors who were promised the money would be used to finance the construction of a border wall with Mexico. Bannon joins a long list of former Trump associates that have faced criminal charges.
---
14.3: Supporters of Egyptian leader Abdel Fattah el-Sisi won the vast majority of the 200 seats up for grabs in the country's recent Senate election. Overall disillusionment among voters with the state of democracy in the country resulted in a dismal 14.3 percent turnout.
586 billion: Greenland lost 586 billion tons of ice in 2019, surpassing the previous annual record by over 15 percent after an unusually warm year. The data confirm that the vast Arctic territory's ice sheet is melting much faster than expected as a result of climate change.
9: Thai security forces have arrested nine people on sedition charges for leading mass anti-government protests that for the first time have questioned the role of the once-untouchable monarchy in politics. The activists — among them a prominent lawyer and a famous rapper — face up to seven years in prison if found guilty.