Hard Numbers: China blasts to space, Facebook removes fake Ethiopian accounts, Tokyo lifts pre-Olympic state of emergency, Gbagbo returns to Ivory Coast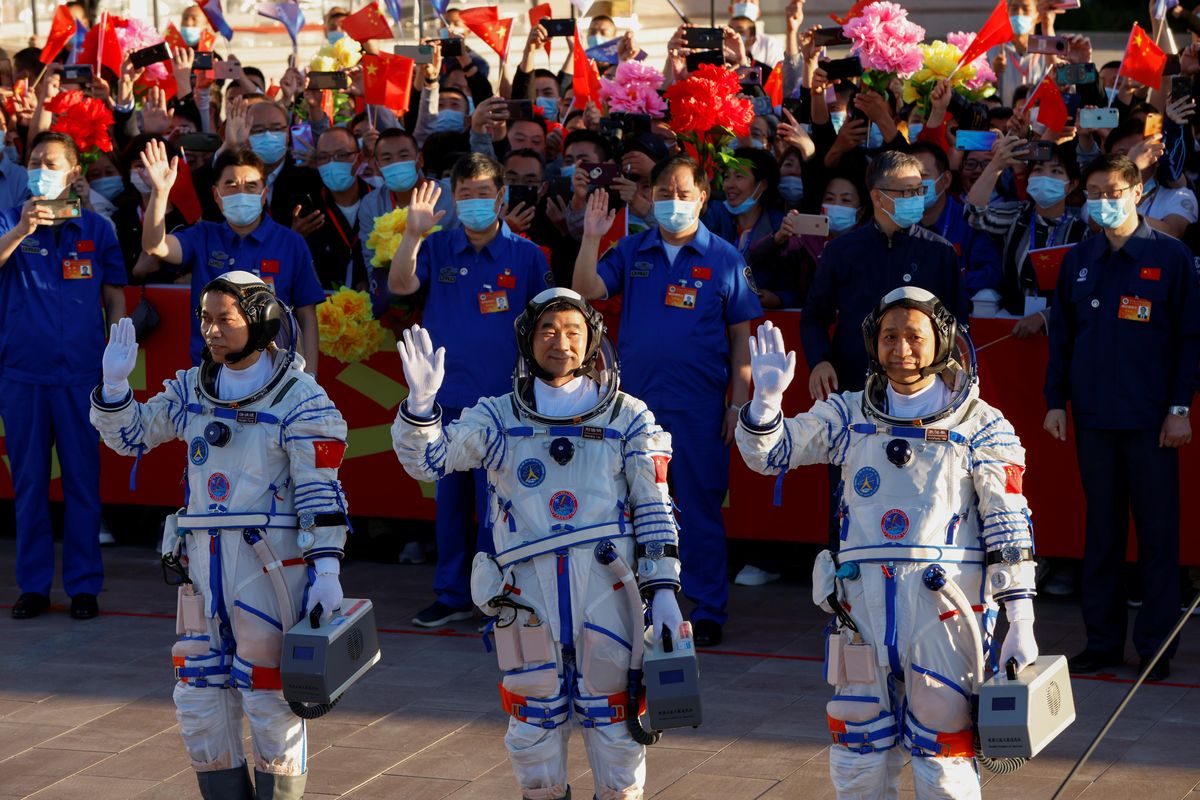 REUTERS/Carlos Garcia Rawlins
3: China has launched three astronauts into orbit in its first space mission since 2016. The astronauts will spend three months aboard the country's new space station, demonstrating China's resolve to become a space power following successful earlier missions to collect soil samples on the Moon and land a wheeled robot on Mars.
---
1.1 million: Facebook has taken down pro-government fake accounts followed by roughly 1.1 million users ahead of a contentious election in Ethiopia on June 21 amid the ongoing civil war in Tigray. The accounts have been linked to Ethiopia's cyberintelligence agency, and posted content critical of opposition parties including the nationalist Tigray People's Liberation Front.
12: Japan will lift a COVID-fueled state of emergency in Tokyo and six other prefectures on July 11, just 12 days before the Tokyo Olympic begin. Most Japanese people oppose holding the games while the pandemic is still raging, one of the main reasons Prime Minister Yoshihide Suga's popularity has hit record lows in recent months.
10:
Laurent Gbagbo, former president of the Ivory Coast, has
returned
to the country 10 years after he was ousted from power during a brief yet bloody civil war sparked by Gbagbo's refusal to step down when he lost the 2010 presidential election. Gbagbo was the first former head of state to go on trial at the International Criminal Court, which
acquitted
him in 2019 of crimes against humanity linked to the disputed election that left some 3,000 dead.