Hard Numbers: Chinese Gen Z unemployment, US convoy attacked in Nigeria, Trump's big lead, Pompeii's surprises, Kenyan cult leader's arrest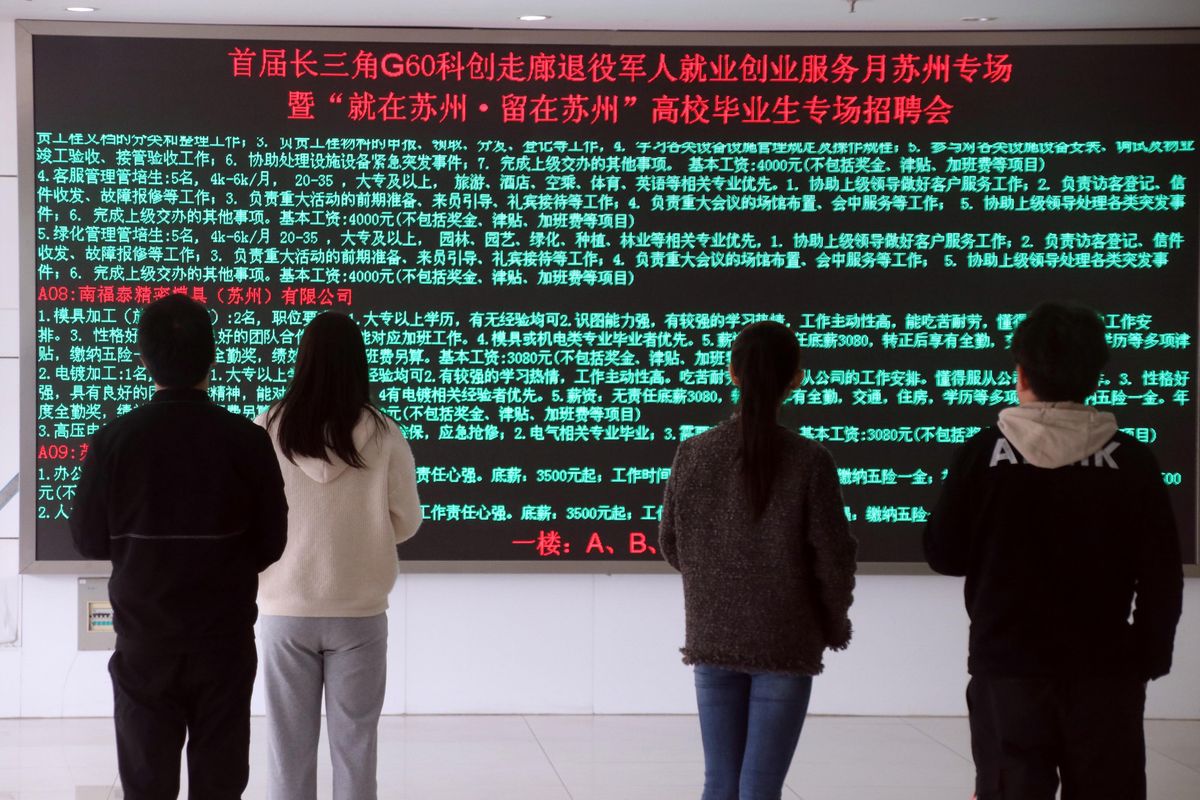 Oriental Image via Reuters Connect
20: China's youth unemployment has hit a record high of 20%, a signal that its economic recovery from COVID-19 is not going as planned, and that the global economy is facing serious headwinds from inflation, banking turmoil, and the war in Ukraine. The unemployment rate for China's under-25s has steadily grown this year, spurring fears of domestic social instability in the world's second-largest economy.
---
4: Gunmen in southeast Nigeria attacked a US convoy killing four people, two employees of the US consulate and two policemen. Three others were reportedly kidnapped. The attack occurred in Anambra state which is plagued by separatist violence.
61: In a new poll, 61% of Republican voters want to see former US President Donald Trump win the GOP nomination for the 2024 election. Trump leads Florida Gov. Ron DeSantis, who is expected to soon join the race, by more than 40 points ahead of the first GOP primaries in February 2024.
79: In Pompeii, two skeletons from 79 CE have been unearthed, revealing that a powerful earthquake hit the southern Italian city just a few days before the volcanic eruption of Mount Vesuvius destroyed the city. The skeletons were discovered beneath a collapsed wall in the Casti Amanti, an area that was likely being reconstructed following the earthquake at the time of the eruption.
201:
In Kenya,
201
members of a doomsday cult, the Good News International Church, have died after their leader, Paul Mackenzie, ordered followers to starve themselves and their children to death before the end of the world. Mackenzie, a former taxi driver turned preacher, was denied bail on Wednesday and is facing potential terrorism charges.