Hard Numbers: Crimean blaze, Chinese manufacturing slows, Cuba cancels parade, Taiwan wins in Paraguay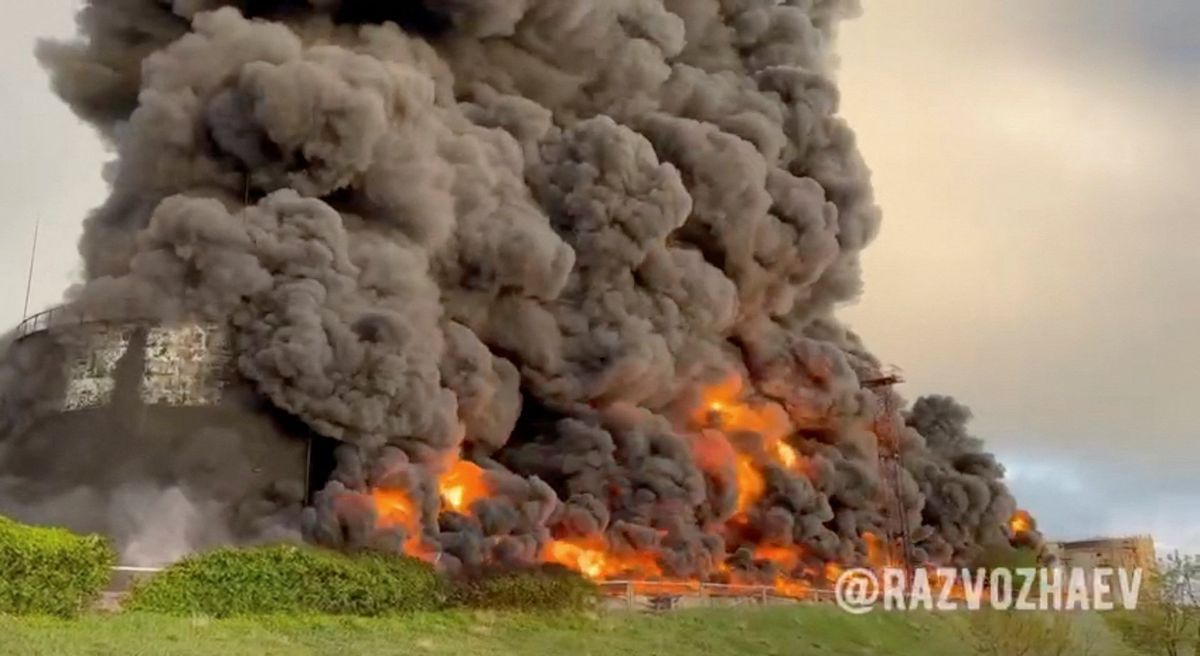 Governor of Sevastopol Mikhail Razvozhaev via Telegram/Handout via REUTERS
40,000: Moscow blamed a Ukrainian drone attack for a huge fire in the Crimean port city of Sevastopol that burned 40,000 metric tons of oil intended for Russia's Black Sea Fleet on Saturday. Kyiv, as expected, deflected responsibility and (wink-wink) called the blaze "God's punishment" for Friday's Russian missile strikes on civilian targets in eastern Ukraine.
---
49.2: China's manufacturing activity index unexpectedly dropped in April to 49.2, a light contraction. Although the world's second-largest economy grew faster than predicted in the first quarter, sluggish manufacturing is yet another sign that recovery from zero-COVID will still be a bumpy road.
2/3: Cuba nixed Monday's traditional Labor Day parade for the first time since the 1959 revolution due to acute fuel shortages. President Miguel Díaz Canel says the island is only receiving two-thirds of the fuel it needs to keep the economy going after deliveries from Venezuela plummeted by half in recent months.
42:
Santiago Peña from the ruling Colorado party
won
Paraguay's presidential election on Sunday, clinching more than 42% of the vote over opposition candidate Efraín Alegre. Good news for Taiwan, since Alegre was open to switching Paraguay's diplomatic allegiance to China.