Hard Numbers: Dutch riot, Israel's COVID balancing act, Estonia's new PM, Germans heart Biden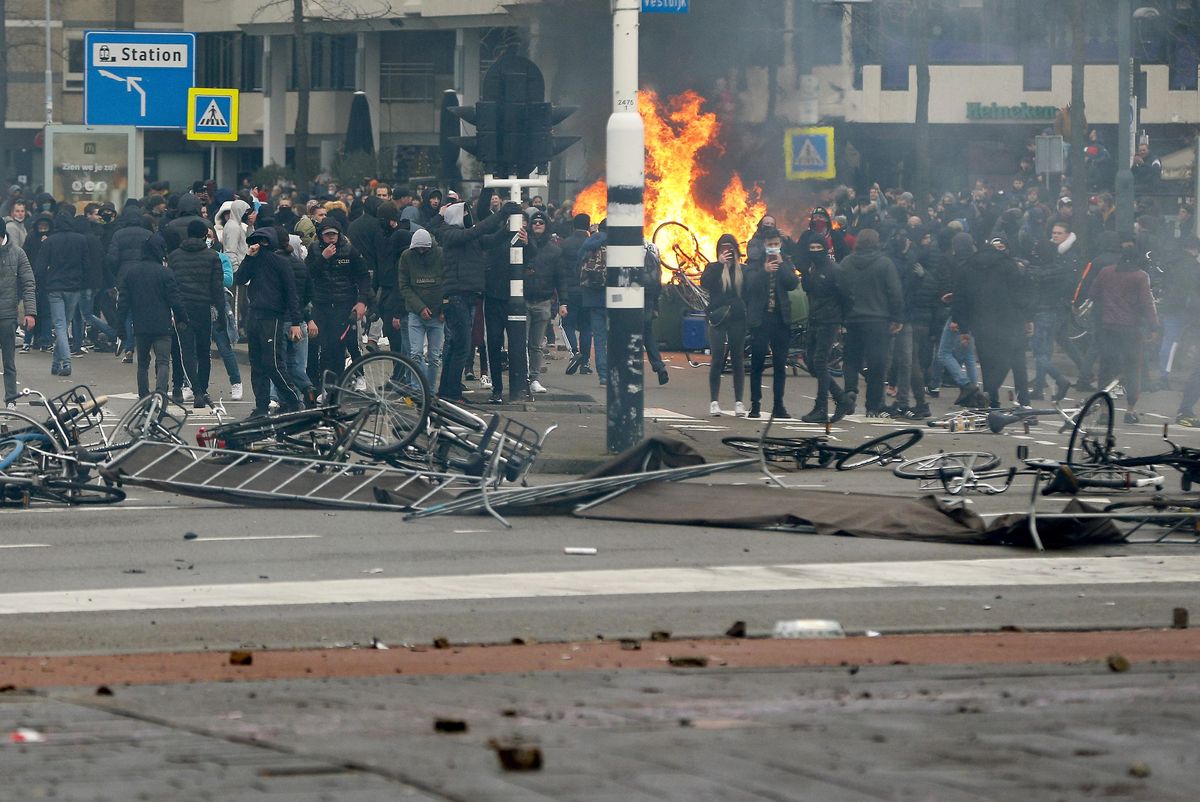 10: Violent protests against new coronavirus restrictions have erupted in at least 10 regions in the Netherlands, which recently imposed the country's first nationwide curfew since World War Two. Protesters clashed with police and looted stores — and police say that a far-right anti-immigrant group has taken advantage of the discontent to exacerbate tensions.
---
1: Estonia's parliament has approved the nomination of Prime Minister Kaja Kallas of the centre-right Reform party, making her the country's first-ever female head of government. Kallas takes the reins after Estonia's government was recently thrown into chaos amid a corruption scandal and will now oversee the country's post-COVID recovery.

40: Despite rolling out the most successful vaccine drive in the world, Israel's vaccination rate cannot keep pace with the spread of disease as Israelis continue to flout social distancing rules. The country will now close its airport to all international travel for at least a week to try and stop the spread of new COVID variants, with the British strain now accounting for around 40 percent of all new infections in the country.
79: After a tumultuous few years under the Trump presidency, Germans are feeling good about Joe Biden: 79 percent of them say they have confidence in Biden's approach to global affairs, compared to just 10 percent who said the same about President Trump last fall.