Hard Numbers: Indian farmers renew protests, Iceland's women-centric parliament, Australian PM might ditch COP26, China to limit abortions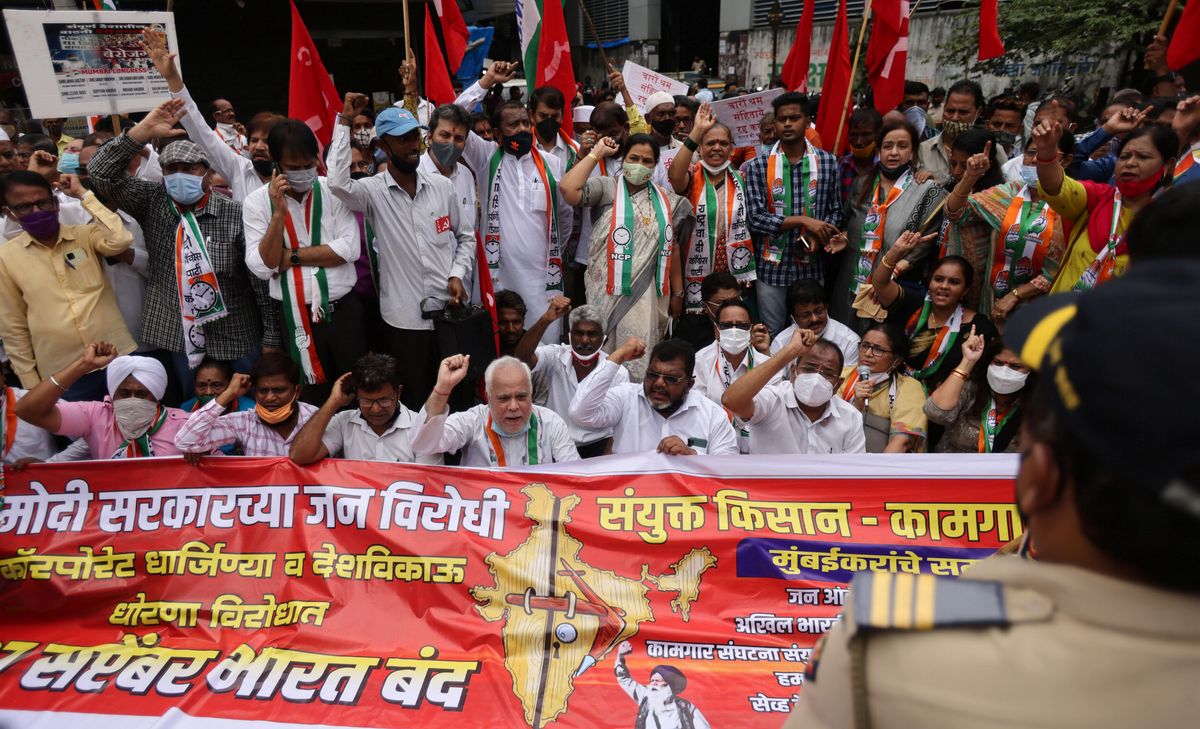 40: Samyukta Kisan Morcha, an umbrella body representing 40 Indian farmer groups, took to the streets Monday to mark a year since the start of mass protests against new farming laws that they say help big agro-businesses at the expense of small farmers. The group has called for an industry-wide strike until the laws are withdrawn.
---
30: After national elections were held this weekend, 30 of Iceland's 63 parliamentary seats will now be held by women (that's up from 24). Making up 48 percent of the legislature, Iceland now has the highest percentage of female lawmakers in Europe.
26: Australian PM Scott Morrison says he has not made "any final decisions" on whether to attend COP26, a landmark UN climate conference in November. This comes as the UN says Australia is not on track to meet its moderate Paris climate goal of at least 26 percent reduction in carbon emissions from 2005 levels by 2030.
50: The Chinese government announced plans to reduce the number of abortions in the country after the country's birthrate reached a 50-year low last year. The government says the move is meant to help Chinese couples to have bigger families now that previous limits have been lifted, but many women are concerned their reproductive health rights will be curtailed.