Hard Numbers: Nigerian farmers massacred, Belarusian protesters arrested, Moderna's hope, New Zealanders charged in volcano tragedy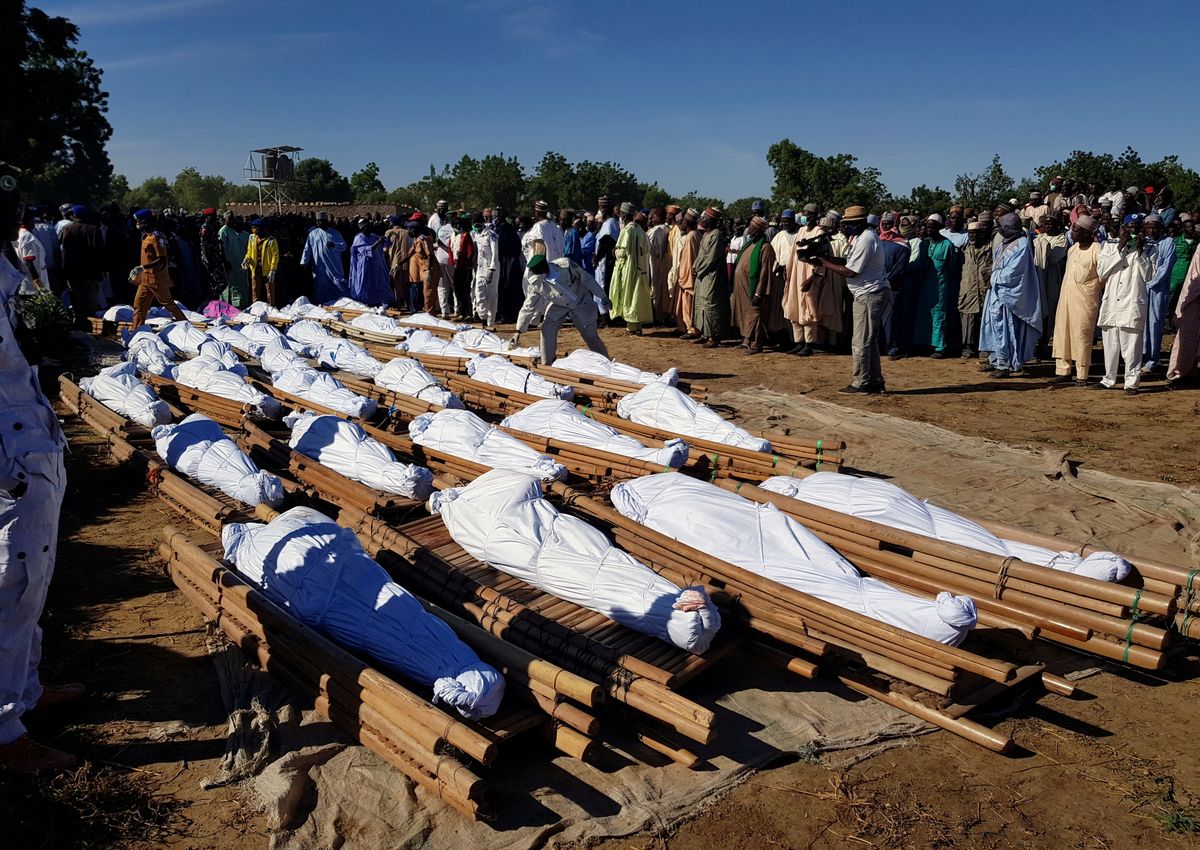 110: At least 110 people were killed in Nigeria's conflict-ridden Borno state on Saturday, when armed men attacked agricultural workers as they tended their fields. No one has yet claimed responsibility for the brutal attack, but analysts say the assault was likely the work of Boko Haram or Islamic State-linked groups that have gained a foothold in the Sahel region in recent years.
---
300: Police detained more than 300 anti-government protesters in Minsk, Belarus' capital, on Sunday, as part of a city-wide rally dubbed the "march of the neighbors." The demonstrators, who have been demanding the resignation of President Alexander Lukashenko since he won a sixth term in rigged elections back in August, have been changing tactics in recent weeks because of the heavy police crackdown. They're now gathering in smaller groups across the capital to avoid authorities.

30,000: After completing the final stage of its late-stage coronavirus drug trial, which involved giving either a COVID-19 vaccine or a placebo drug to 30,000 volunteers, Moderna pharmaceutical company has filed for an emergency authorization with the US Food and Drug administration. Moderna says the drug yielded promising results for different ages, races, ethnicities, and genders. If approved, the company could start distributing the drug in the US in a few weeks.
13: A year after a deadly volcanic eruption on New Zealand's White Island killed scores of people, authorities in New Zealand have charged 13 parties (organizations and individuals) for failing to safeguard the health and safety of the island's visitors and workers. Findings suggest that relevant government agencies failed to act despite warning signs of an imminent eruption that could prove fatal.