Hard Numbers: Sudanese anger, Israel's no-fly list, Venezuelan gold in England, Egyptian activists jailed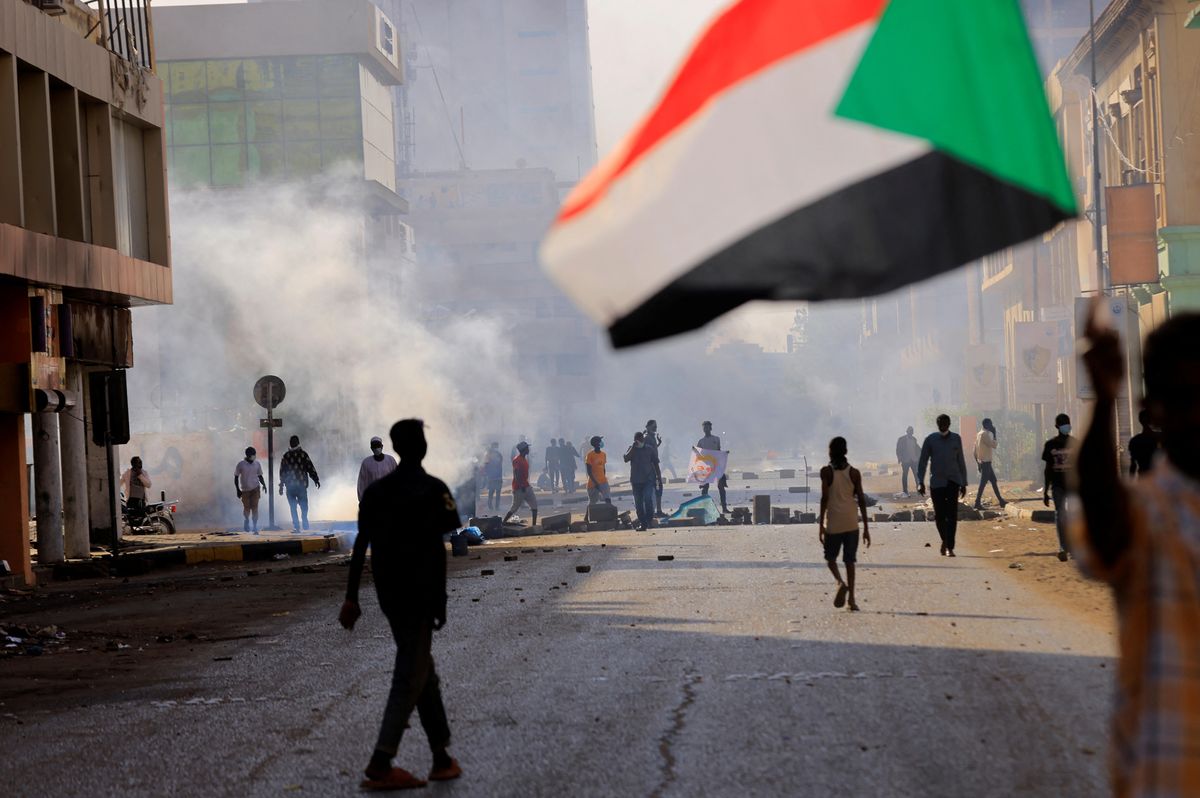 3: Hundreds of thousands of Sudanese hit the streets in Khartoum Sunday to mark the third anniversary of the ousting of longtime dictator Omar al-Bashir. The military, which staged a coup in October against a power-sharing government, responded with tear gas.

---
58: To stop the spread of the omicron variant, Israel has barred its citizens from traveling to 58 countries on a government "red list." The US and Canada have now joined that list, which also includes the UK, France, and Germany.

1 billion: The UK's Supreme Court ruled Monday that Venezuelan gold worth $1 billion will remain in vaults at the Bank of England while the labyrinth British court system decides if it should be returned to the government of President Nicolás Maduro or to Juan Guaidó, Venezuela's opposition figure backed by London. If the courts rule in Guaidó's favor, it could set a precedent for the recovery of other Venezuelan assets held in European banks.
5: Egyptian activist Alaa Abdel Fattah, who played a prominent role in the 2011 uprising that led to the ousting of President Hosni Mubarak, has been sentenced to five years in prison for "undermining national security." Two other activists also received prison terms. Since coming to power in 2014, President Abdel Fattah el-Sisi, the former army chief, has cracked down hard on political dissent.