Hard Numbers: World Bank chief resigns, Another Russian journalist jailed, Ukraine's humanitarian needs, pessimistic Nigerians, good riddance Johns Hopkins tracker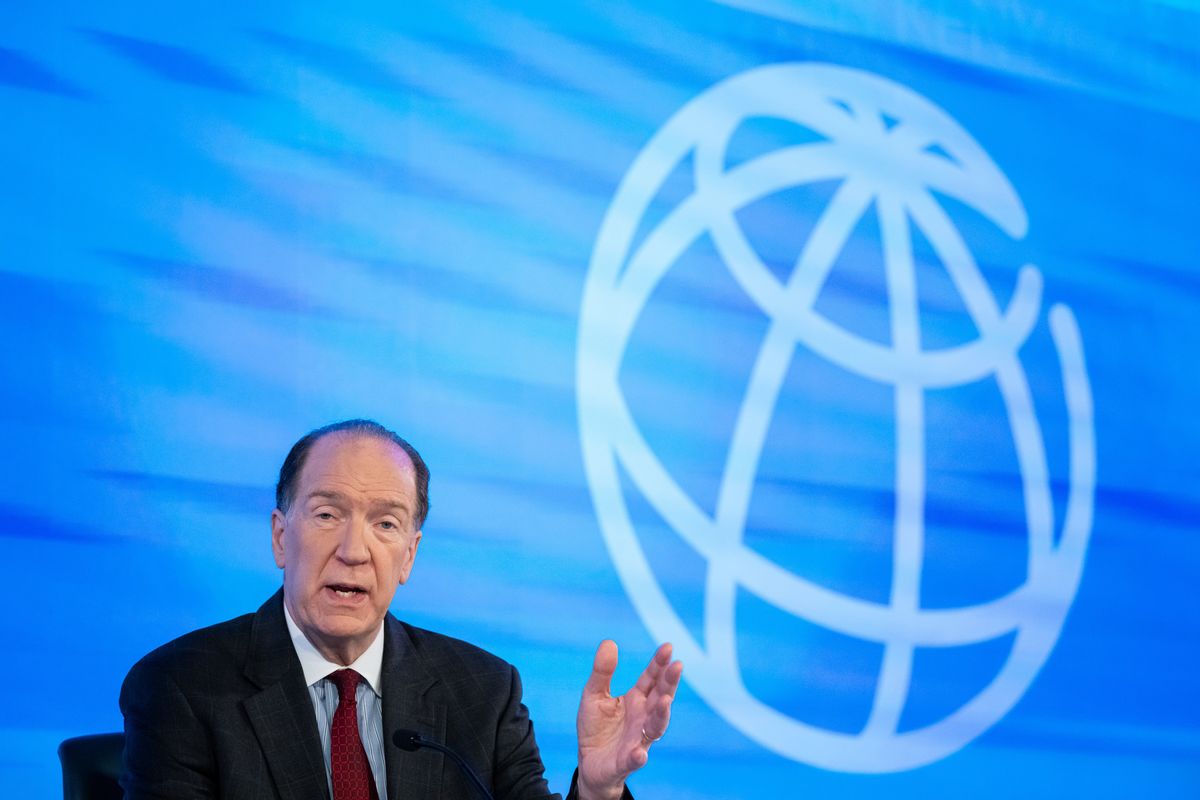 Graeme Sloan/Sipa USA via Reuters Connect
12: World Bank President David Malpass, tapped by former President Donald Trump, announced Wednesday that he'll step down this summer, roughly 12 months before his term expires. Malpass has been mired in controversy in recent months after he refused to say whether fossil fuels are warming the planet. (Malpass spoke to GZERO Media amid the controversy, saying he's not a climate change denier.)
---
6: Russian journalist Maria Ponomarenko has been handed a six-year jail sentence for posting on social media that Russian planes were responsible for an attack last March on Ukrainian civilians hiding in a theater in Mariupol. Following the verdict, Ponomarenko, a mother of two, said: "No totalitarian regime has ever been as strong as before its collapse."
5.6 billion: The UN said Wednesday that $5.6 billion is needed to provide humanitarian aid to the tens of millions of Ukrainians impacted by the war, including around 4 million who have resettled in Eastern Europe. But with the situation in Turkey and Syria continuing to deteriorate, Ukraine fundraisers could now have a tougher time securing Western aid dollars.
90: Ahead of general elections on Feb. 25, a whopping 90% of Nigerians say that the country is headed in the wrong direction, the worst outlook ever recorded. For a look at what's at stake in the election, see this primer.
3:
After more than
three years in action
, the Johns Hopkins University COVID-19 tracker will stop updating its data on March 10. The dashboard started publishing global pandemic statistics in Jan. 2020 and has been viewed more than 2.5 billion times since. We won't miss you, Johns Hopkins tracker.