April 14, 2023
The Graphic Truth: How long might a US recession last?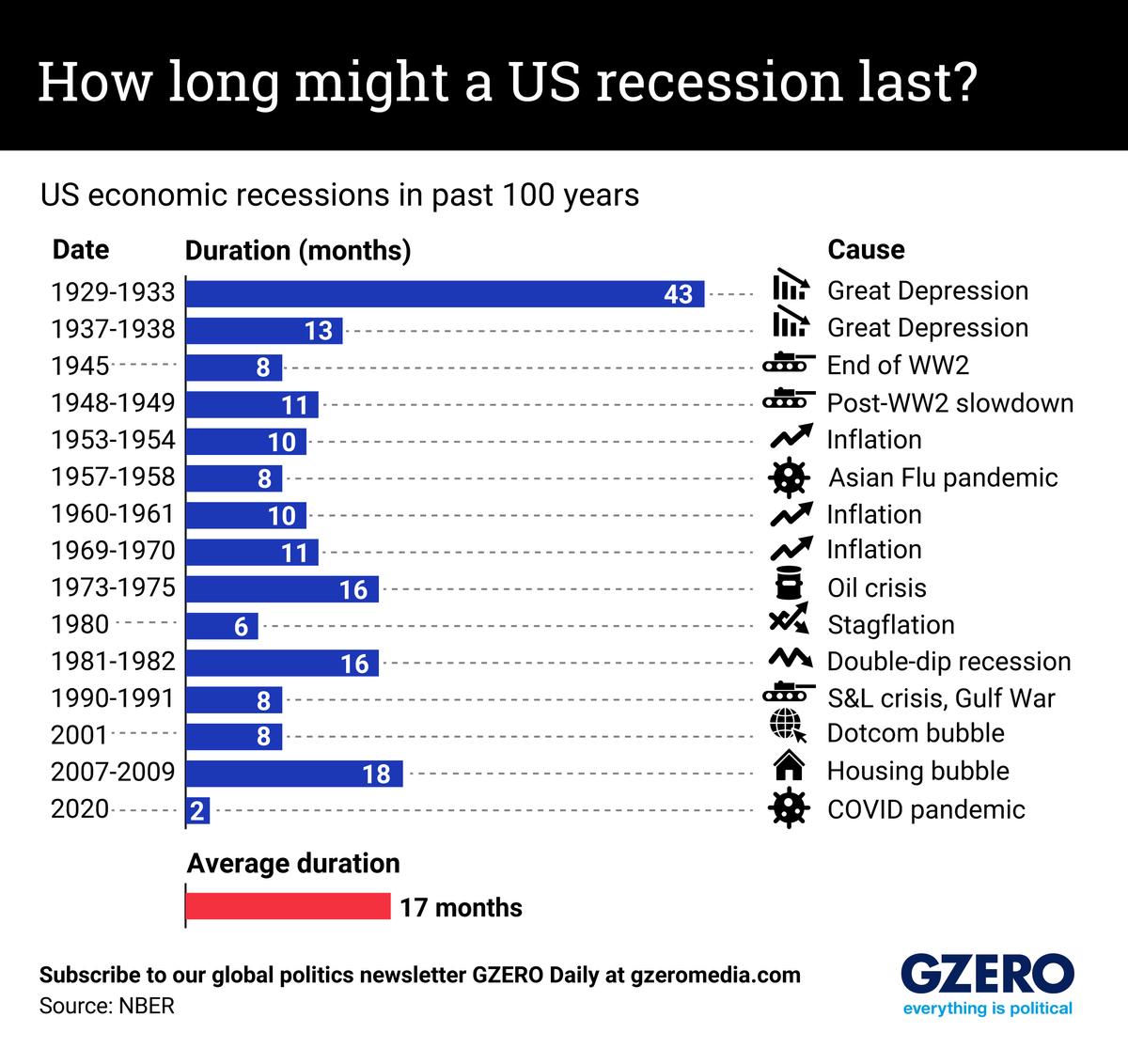 For months, we've been debating the odds of a looming inflation-fueled US recession. It hasn't happened yet — in no small part due to a tight jobs market. (For more on who makes the recession call, read our primer here.)
But the fact that it hasn't happened yet doesn't mean recession fears are over. In fact, economists believe it'll start as soon as cash-strapped businesses — faced with high interest rates to fight inflation — begin giving workers pink slips across the board. Still, it's more likely than not that when it comes, the recession will be not only mild (not triggering mass unemployment) but also historically short.
We take a look at the duration and cause of US recessions over the past century.