May 20, 2022
What We're Watching: Water wars vs. cooperation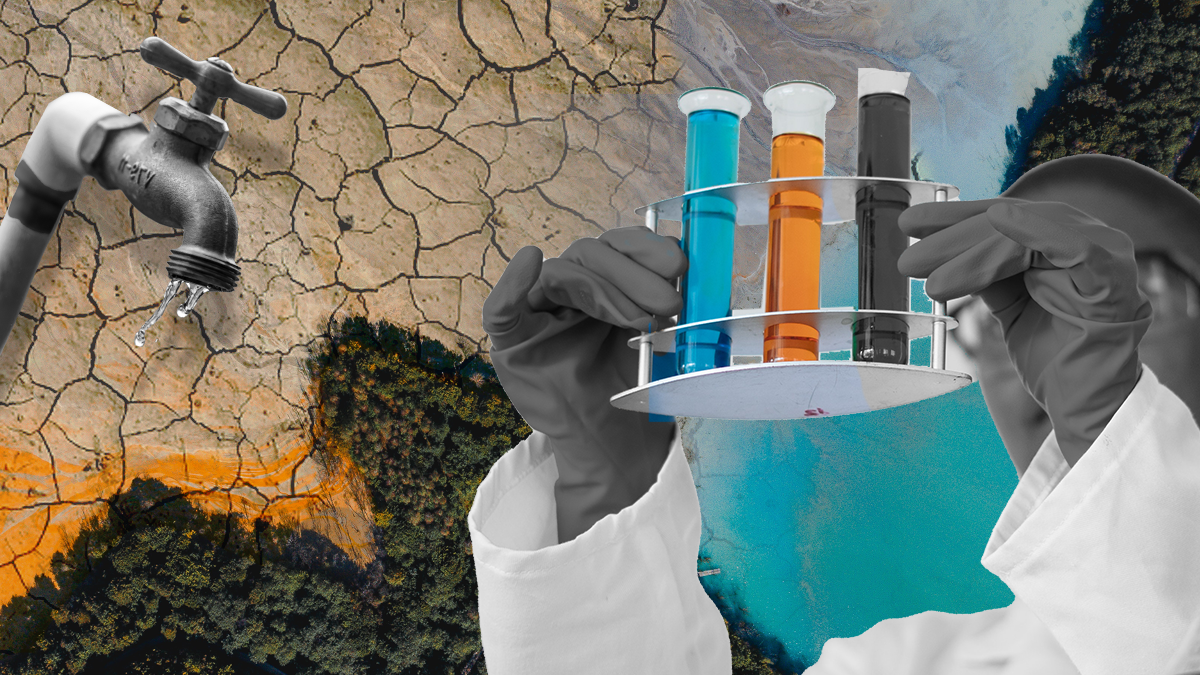 Water wars?

Hundreds of millions of both Indians and Pakistanis depend on water from the Indus River for drinking, farming, and hydropower. The Indus Waters Treaty, signed by India's prime minister and Pakistan's president in 1960, guarantees how water from the river and its tributaries will be shared. This was put at risk in February 2019, when a suicide car bomb killed more than 40 Indian soldiers in the Indian-controlled sector of Kashmir. India's transport minister responded with plans to "stop our share of water which used to flow to Pakistan." The Pakistani government then warned it would treat any stoppage of water as an "act of war." A treaty loses its values if one side decides not to honor it. Though tensions cooled in this case, the risk of a water war remains, because it's simply too dangerous for these nuclear-armed and bitter rivals to fight a war with conventional weapons, and water will only become a more precious resource in coming years. Global warming could shrink the Himalayan glaciers that feed the river by more than a third in coming decades and make rainfall patterns more erratic, even as Indian and Pakistan water demand increases with population growth.
---
India and Pakistan are not the only rivals to successfully share water despite bitter differences on other questions. The five former Soviet Republics in Central Asia have not fought over access to the Aral Sea. Jordan and Israel haven't waged war over the waters of the Jordan River. Threats over access to the Nile have not yet provoked war among Ethiopia, Sudan, and Egypt. A dispute over the Mekong River between China and its Southeast Asian neighbors has generated tensions but not widespread violence. Turkey and Armenia, neighbors with no diplomatic relations who have argued for decades over charges of genocide, have continued to share water from the Arpacay River, which forms the border between them. The two countries continued to honor the Soviet-era treaty that set water-use terms even while the two have fought on opposing sides of a war in 2020.
But successfully managed disputes of the past don't guarantee a peaceful future, so these and other potential water-based confrontations are worth watching.
Can water cooperation bring peace to the Middle East?
Water scarcity is one of the biggest crises emanating from the climate crisis. If current trends continue, the UN warns that 5 billion people – more than two-thirds of the global population – could be living in areas grappling with extreme water scarcity by 2050. Long dealing with irregular rainfall, increasingly arid conditions, and a growing population, Israel has emerged as a global leader in clean water solutions. Israel, a tech hub, recognized early the importance of treating wastewater to meet growing domestic needs and to leverage it as a tool for international cooperation. In 2000, Israel, which straddles the Sea of Galilee and the extremely salty (and undrinkable) Dead Sea, revamped its water management system by building a slew of desalination plants. It has also revolutionized water recycling, treating wastewater effluent to make the liquid ready for human consumption and irrigation. The country currently recycles about 86% of water, using much of it for agricultural purposes in the arid Negev Desert.
This innovation has also presented opportunities for "drought diplomacy." Last year, Israel and Jordan, who have long enjoyed a frosty peace, outlined a water-for-energy deal that will see Amman exchange solar energy capacity in exchange for much-needed desalinated water. Meanwhile, Israel has also partnered with Arab states, Egypt and Bahrain, on water-management approaches and equipment to mitigate shortages at home.
Innovative solutions to water scarcity problems can be found globally. The US state of Nevada, a national leader in water innovation, recently inked a deal with California's government, whereby Nevada will dole out cash to help the Golden State develop new water treatment facilities in exchange for increased access to Lake Mead. Similarly, drought-stricken South Africa, once facing Day Zero – whereby taps were slated to be turned off in major cities like Cape Town because of water shortages – has successfully found a slate of tech-based solutions, particularly for the robust agriculture sector.