Poland's choice: A test of populism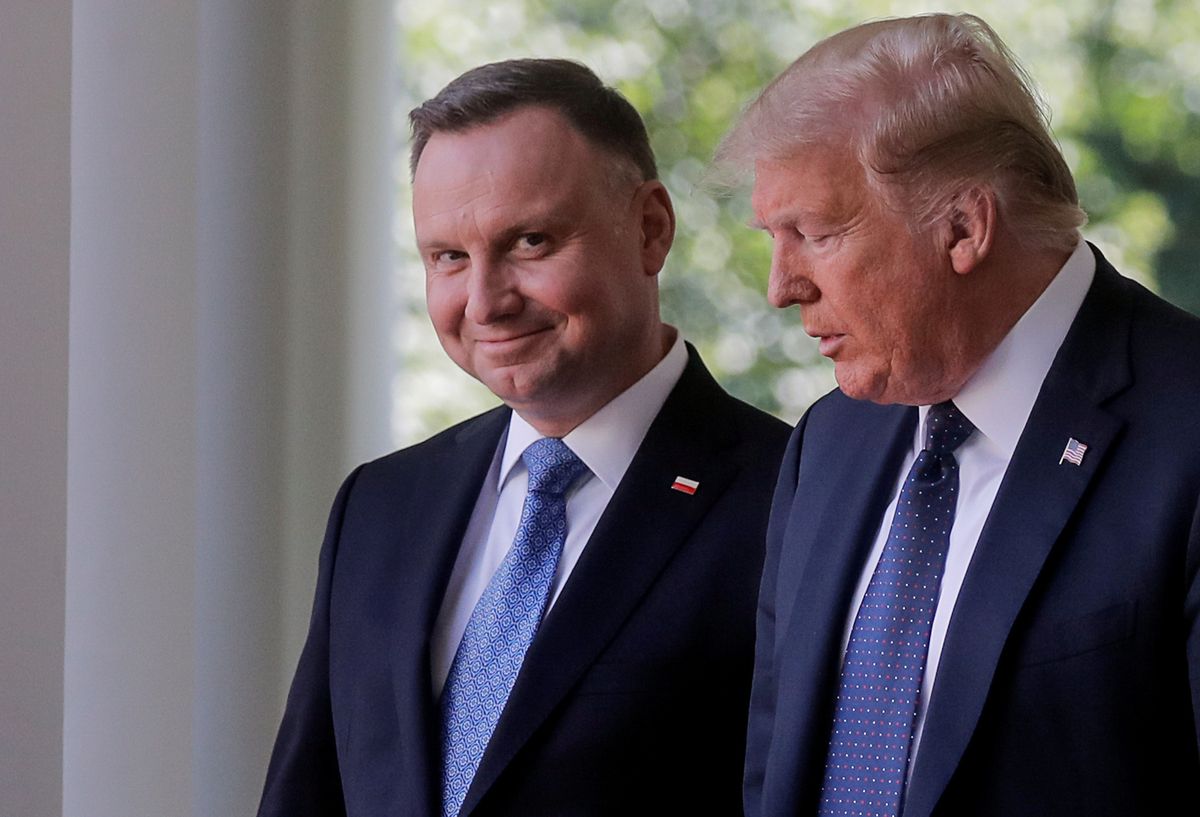 On Sunday, voters in Poland will cast ballots in a highly charged, high-stakes election for president. The two frontrunners are current President Andrzej Duda, an ultra-conservative ally of the ruling Law and Justice (PiS) party, and Rafal Trzaskowski, the liberal mayor of Warsaw.

If none of the five candidates wins 50 percent of votes, Sunday's top two vote-getters will face off in a second round on July 12.
There are two reasons why the results will be studied across Europe and beyond. First, it's a referendum on a populist government, in power since 2015, which has pushed Poland into conflict with the European Union.
---
Second, though Poland's president has much less power than the prime minister and can't be a formal member of any party, he can veto laws passed by parliament, and the current president is a crucial ally for the party leading the current governing coalition.
Why all the controversy? Current president Andrzej Duda has aligned with his former party, Poland's ruling Law and Justice, known by its Polish acronym PiS. This party has used its five years in power to try to consolidate control of Polish politics in ways the EU says violate its rules on democracy.
For example, PiS has used a variety of legislative tactics to stack Poland's courts, including its two highest judicial bodies, with politically loyal judges. It has used lawsuits and other pressure tactics to intimidate and censor the media.
In response, the European Commission has charged Poland's government with violating EU rules and triggered a so-called Article 7 disciplinary process. This means that a unanimous vote of all EU members could strip Poland of its EU voting rights. That won't happen, because the government of EU member Hungary has made similar moves against rule of law and would veto any move against its allies in Poland. The EU-Poland standoff continues.
The election is likely to be close. Duda will probably draw the most votes on Sunday but fail to win a majority. That means a runoff with Trzaskowski, a late entrant to represent the centrist Civic Platform, which governed Poland from 2007 to 2015.
Trzaskowski, who soundly defeated a PiS opponent to become Warsaw's mayor in 2018, will be a formidable challenger. If he wins, he's liable to veto all PiS legislation that the EU doesn't like, and PiS won't have enough votes in parliament to override him.
COVID-19 has played a role in this election. Lockdowns forced the authorities to postpone the vote from its original date of May 10. PiS wanted the vote rescheduled for the earliest possible date, probably because it calculated that the lockdown's economic fallout would hurt Duda more and more over time.
Duda's strategy. Duda has worked to energize his socially conservative, and primarily rural, base. For example, he has warned that "gay ideology" poses a greater threat to Poland than Communism did, a message that might well resonate with the 56 percent of Poles who told pollsters last year they reject gay marriage and the 76 percent who oppose adoption by same-sex couples.
He's also enlisted help from his friend Donald Trump, who is popular in Poland. (A Pew survey from January found that 51 percent of Poles—vs 13 percent of Germans—have confidence in Trump to "do the right thing in world affairs.") Duda was in Washington on Wednesday for President Trump's first visit with a foreign official since February. Trump has hinted that he might reward Poland by transferring some or all of the 9,500 US troops he's pledged to withdraw from Germany to Poland. Duda has suggested in the past that US troops might be housed in Poland at a place he calls "Fort Trump."
Bottom-line: Can populists remain popular after five years in power? Voters of all stripes across Europe will be watching Poland this weekend in hopes of finding out.