Indonesia: Co-Existing Dangerously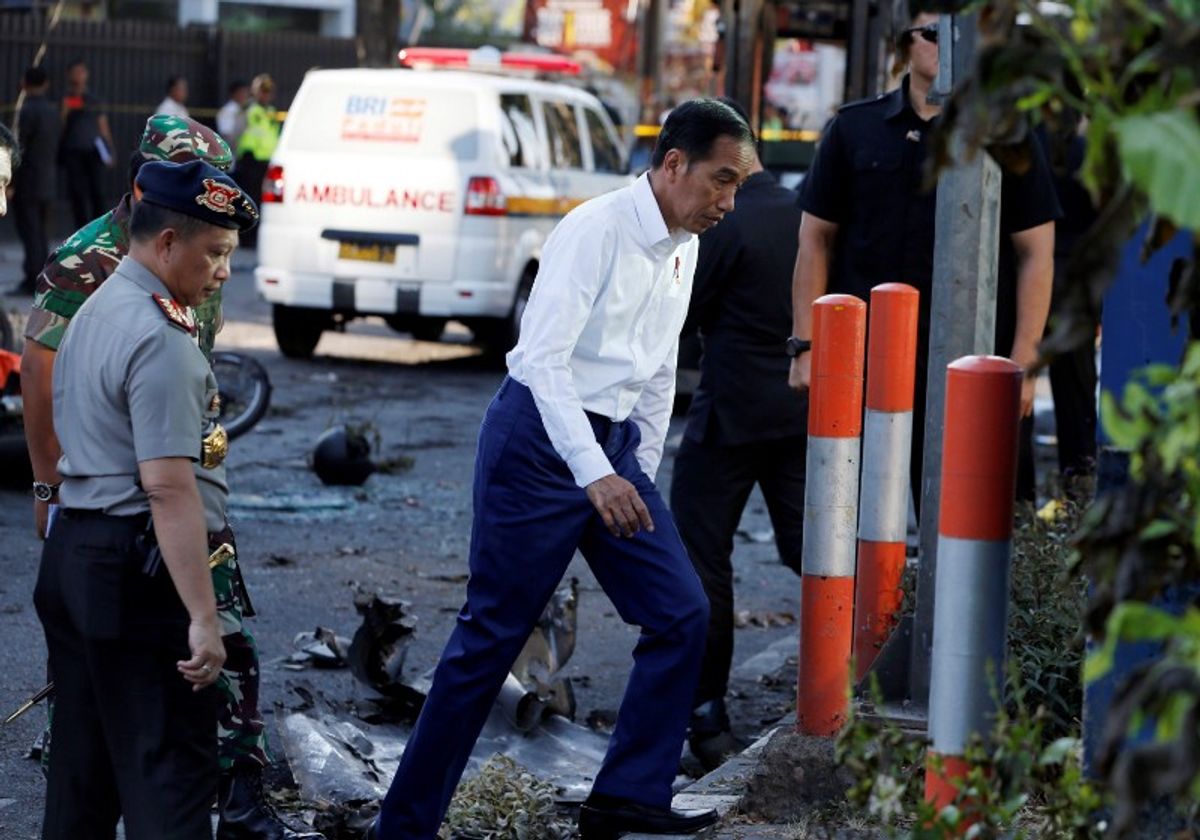 Last weekend, a series of suicide bombings claimed by ISIS ripped through Indonesia's second largest city, Surabaya, hitting churches, police outposts, and other government buildings. At least 26 people, including the Indonesian perpetrators and several of their children, died in the country's worst attacks in over a decade.
---
It's too soon to say whether there is a direct ISIS link, but as Alex explains, the bombings are a reminder that since coming to power in 2014, Indonesia's youthful and reform-oriented president Joko Widodo (pictured above) has had to deal with growing sectarian and ethnic tensions in the world's largest Muslim-majority country (and biggest democracy in Southeast Asia).
Last year, the popular governor of Jakarta, an ethnic Chinese Christian ally of Widodo's known as Ahok, lost a bitterly fought election after he was accused of blasphemy against Islam. The accusations prompted huge protests organized both by Islamist groups and former military men who opposed him. He was sentenced to two years in prison.
Polls show that the appeal of conservative and nationalistic interpretations of Islam is rising in Indonesia, a trend that will shape upcoming regional elections in June, as well as the presidential election next year.
At the same time, the threat of terrorism is growing. ISIS first claimed an attack in Southeast Asia in 2016, when it sent gunmen into a Jakarta shopping mall. Roughly 600 Indonesians are currently fighting under the ISIS banner in the Middle East, according to the Soufan Group. If and when they return home, they will bring the specter of further violence.